We are very excited that you are participating in the MTV VMA Twitter Party on behalf of CVS!
Here are the instructions you will need in order to successfully complete the program.
MTV VMA TWITTER PARTY ON BEHALF OF CVS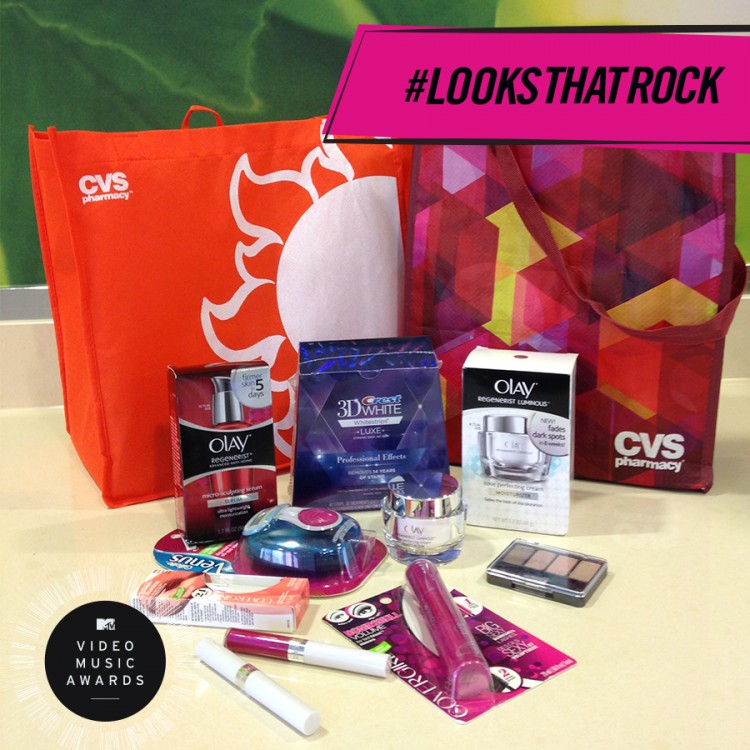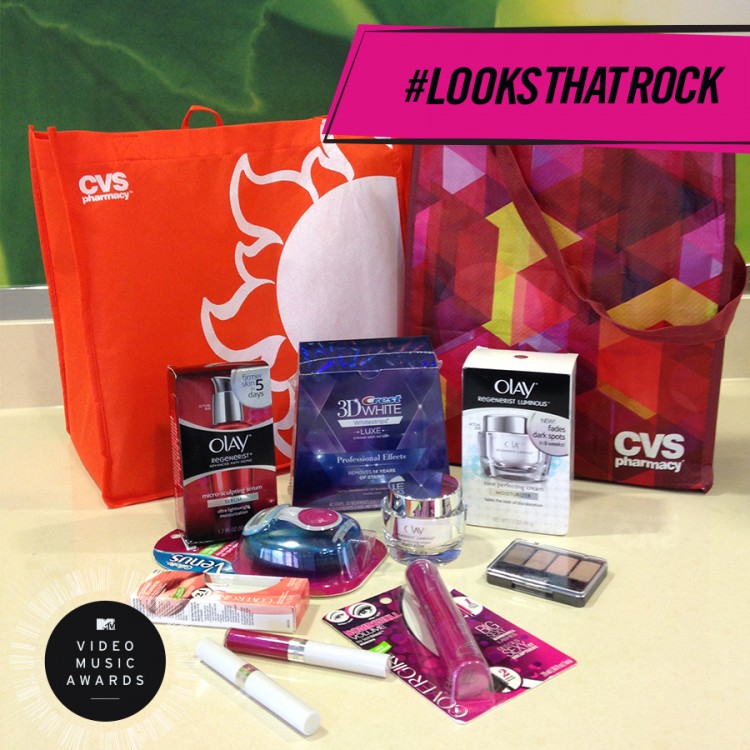 Campaign Goals
The primary goals of this campaign are to:
Drive awareness of P&G beauty products at CVS
Participate and promote the #LOOKSTHATROCK Instagram campaign and Twitter Party starting on Friday, August 22
In order to accomplish these goals, please do the following:
Step 1: Aquire Brand Images
Download the campaign images available here: https://www.flickr.com/photos/sitsgirls/sets/72157646584341206/.
When posting campaign images on Instagram, please do not apply filters or distort the images.
Step 2: Post to Instagram
Follow the below schedule for posting on your Instagram account. We ask that all photos be live by 12:00 AM (midnight) PST to ensure that the timeline is met. Please note that you MUST include the hashtag #LOOKSTHATROCK and AD on all images.
Friday, August 22 by 12:00 AM PST: Upload one branded #LOOKSTHATROCK image and encourage your audience to do the same. Post will include suggested text that details the prizing and mentions the red carpet Twitter party on Sunday August 24, 2014. (Details below.)
Saturday, August 23 by 12:00 AM PST: Upload a personal #LOOKSTHATROCK image that details the giveaway and how users may participate.
Sunday, August 24 between 5:00-6:00 PM PST: Upload two personal #LOOKSTHATROCK images and link to the blog post on TheSITSGirls.com where people may continue to enter the giveaway, and mention the Twitter party taking place. (The SITS Girls blog post will be circulated via email once published.)
How Your Audience May Participate:
Please include the below text on all photos (you are free to use your own words but please convey the original message and include all required hashtags).
To enter to win a CVS prize pack valued at $350, upload your own original look tagged with #LOOKSTHATROCK. Photo must be a new image posted between August 22-24, 2014.
Background Info
The Instagram terms & conditions can be found here: http://www.thesitsgirls.com/looksthatrock-cvs-caremark-instagram-sweepstakes/
The Instagram CVS prize package is valued over $350 and includes the following:
COVERGIRL Bombshell Shineshadow
COVERGIRL Bombshell Curvaceous Mascara
COVERGIRL Outlast Illumina Lip Color
Crest3D White Toothpaste
Olay Regenerist Luminous Dark Circle Correcting Hydraswirl
Venus Snap Razor
Crest 3D White Professional Effects Whitestrips
$250 CVS Gift Card
A #LOOKSTHATROCK Twitter party is being hosted by @SITSGirls on August 24 starting at 5:00 PM PST/8:00 PM EST. During this time, the Instagram winner will be announced, as well as 3 additional CVS prize package winners.
Key Messages
Below are the key messages that have been provided by CVS. You are welcome to incorporate as you see fit.
With products like Covergirl, Olay Regenerist, Crest, and Venus Gillette, CVS has what you need to get #LOOKSTHATROCK #VMA
Be sure to tune into this year's @MTV Video Music Awards on August 24 at 9:00PM EST to see all the celebrity #LOOKSTHATROCK #VMA
Get big sexy lashes that will last all night with @Covergirl Bombshell Mascara #INSTAGLAM #VMA #LOOKSTHATROCK
Say goodbye to dark spots and hello to stage-worthy skin with Olay Regenerist Luminous Dark Circle Correcting Hydraswirl available @CVSBeautyClub #LOOKSTHATROCK #VMA
Achieve #LOOKSTHATROCK fast with Crest 3D LUXE Whitestrips at CVS. Make your smile sparkle 25x better than a leading whitening toothpaste #LOOKSTHATROCK @3DWHITE
Get smooth legs in a snap with the new Venus Snap with Embrace razor available @CVSBeautyClub #LOOKSTHATROCK #VMA
Experience instant smoothness on-the-go with the Snap with Embrace Razor and be ready for anything, anytime, anywhere #LOOKSTHATROCK #VMA
Visit @CVSBeautyClub to get the hottest P&G beauty brands and to achieve your very own #LOOKSTHATROCK #VMA
Can't wait to watch celebrities grace the red carpet on August 24 at 8pm EST. From their bombshell eyes to silky-smooth legs, they are sure to have a variety of different #LOOKSTATROCK #VMA
Start smooth and finish flawless with products like Covergirl, Olay Regenerist Luminous, Crest, and Venus Gillette, all available at your local CVS #LOOKSTHATROCK
Get Katy Perry's bombshell look with Covergirl's Bombshell Shineshadow and Curvaceous Mascara, available at @CVSBeautyClub #INSTAGLAM
Watch Outs for This Program
The ONLY celebrities you can mention are Katy Perry & Shakira.
Do not use cheap or bargain when describing the products.
Step 3: Submit Your Links
The deadline to submit all of the links to your IG photos is Monday, August 25 by 9:00 AM PST.
Please submit all of your links for this program via the below form:
https://docs.google.com/forms/d/1wCd3Nxwp421-E-bQ06iDztlaVw10cBc44se6Xfw4O6g/viewform
We will review your information as we receive it. Emails will be sent out only in the event that we require changes to your posts or amplification.
Compensation:
Compensation for this program was communicated via your recruitment email.
Our payment policy is simple: You get paid when we do.  We do our very best to collect payments from PR agencies and companies we work with as quickly as possible.  Most times this is well within a 90-day window, but it can be longer.
In the event that a Client does not pay us, we are proactive with getting our legal counsel involved to push a program to completion.
Please note that all payments are sent out via USPS. In order to process your payment, your mailing address must be current in iSway.  We must also have a signed copy of a contract and tax form (W9 or W8) on file via EchoSign.
Thank you for this opportunity to work together!