This post may contain affiliate links which may give us a commission at no additional cost to you. As an Amazon Associate we earn from qualifying purchases.
Do you struggle with getting new fans or engagement on your Facebook fan page? If you answered yes to that question – don't worry, you're not alone. In fact almost everyone that has a Facebook fan page struggles to keep their engagement and fan base up. The algorithm at Facebook is constantly changing, making it hard for fan pages to strive. Following these ten tips will have you well on your way to having an active Facebook fan page.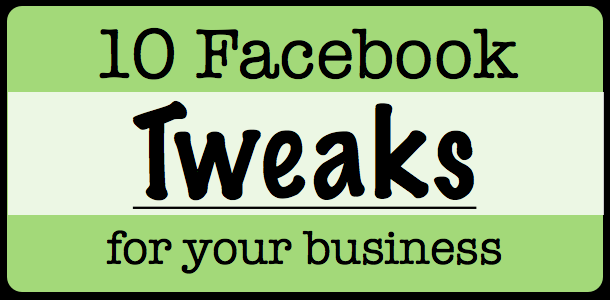 10 Tips for Your Facebook Fan Page
You've got your Facebook fanpage all set up but where are your fans and loyal followers? You can't always go by Kevin Costner in Field of Dreams and get the same result… "if you build it they will come". That only works in the movies…. You need to get your Facebook page visible and out to the masses. Here are 10 Facebook tweaks that anyone can do on Facebook to increase their blog or business and create exposure on this amazing social media platform.
Read the Full Post Here: 10 Facebook Tweaks for Your Business