This post may contain affiliate links which may give us a commission at no additional cost to you. As an Amazon Associate we earn from qualifying purchases.
Is earning some extra money by blogging one of your goals this year? If so you're in luck because there are several sites that want to help you achieve your goal! Making money by blogging is not something that happens over night but is possible with dedication.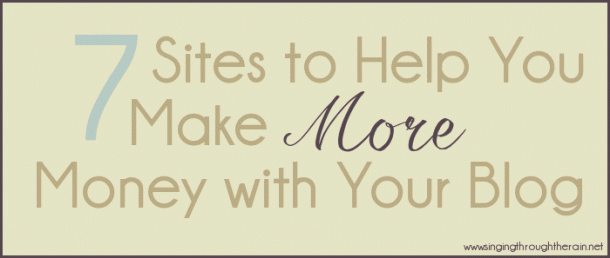 How to Make Money Blogging
I get asked a lot about other sites that could possibly help bloggers make more money. Not because they are selfish and greedy and want more money, but mainly because they want to help support their families through blogging. I say, what better way? So I compiled a list of websites that have legitimately helped me make money on my blog. I hope this list helps you as much as it has helped me!
Read the Full Post Here: 7 Sites to Help You Make More Money With Your Blog