This post may contain affiliate links which may give us a commission at no additional cost to you. As an Amazon Associate we earn from qualifying purchases.
Have you thought about advertising on your blog, but maybe don't know where to start? Advertising on your site really isn't that hard if you know how to do it and the type of advertisers you want to attract. Today's post will give you the tips you need to start earning a little extra cash!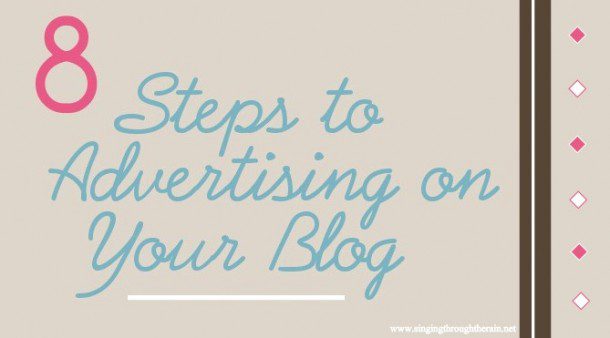 How to Advertise On Your Blog
So, you want to start advertising on your blog… Where do you start? How do you begin? I know there are a lot of "newer" blogs out there that are not really sure where to start. I have had several people ask me for help so I thought it would be a great idea to lay it all out here in one post. Not only are these tips for bloggers who want to start, but also ideas for those who are currently advertising and need some more tips!
Read the Full Post Here: 8 Steps to Advertising on Your Blog