This post may contain affiliate links which may give us a commission at no additional cost to you. As an Amazon Associate we earn from qualifying purchases.
So you're ready to monetize your blog, and you've chosen the Amazon affiliate program as a means to help bring in income. Integrating Amazon affiliate links into your posts is very simple, and if done properly, they won't make your blog post look like an advertisement or spam.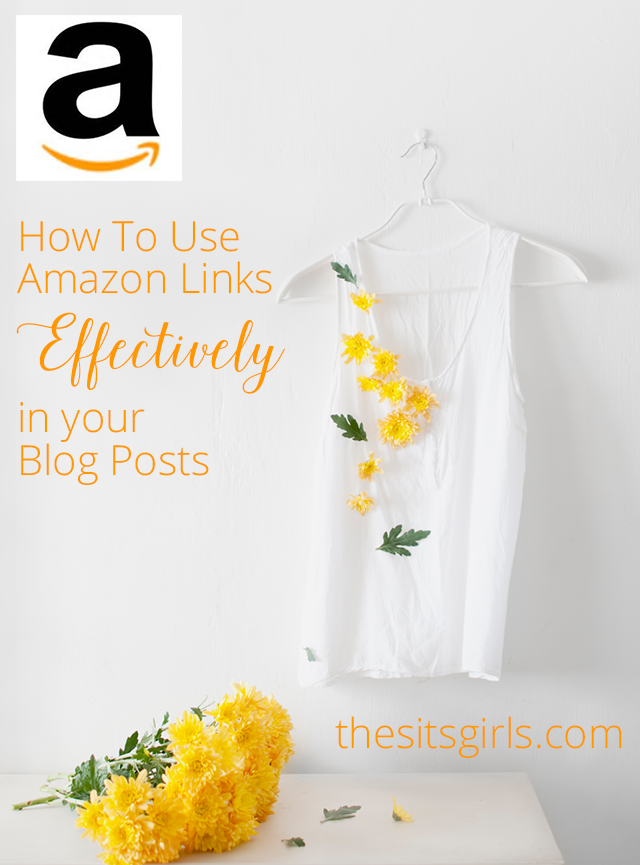 How To Use Amazon Links Effectively In Your Blog Posts
A lot of your posts could possibly include Amazon affiliate links. Let's say you're writing a post that includes a recipe, and in your post you talk about a certain kitchen gadget. You can link the kitchen gadget that you mention with your Amazon affiliate link.
Or maybe you're writing about a gift that your child received as a birthday present. You can link that gift item using your affiliate link.
Perhaps you're writing about organizational tools, a new book you are reading, or a potty training tool. These can be linked with your Amazon affiliate links, too.
Those are just a few examples. Not every post will be able to have an affiliate link, but I encourage you to go back through your top 2-3 posts and see if you're able to incorporate an Amazon affiliate link anywhere within those posts. If you're not sure where to find your top posts, simply use your Google Analytics to determine which ones are getting the most regular traffic.
If you do use an Amazon affiliate link anywhere in your post, you MUST include a disclosure statement with your post letting your readers know that your posts includes an affiliate link.
A Few More Tips For Making Money With The Amazon Affiliate Program
Unless you have a deal or coupon blog, do not say something like "Buy the ABCD product here!" You would simply link the product within your normal post like I did above when linking to a Google Analytics post here on SITS. For example: "Over the weekend we celebrated Tommy's birthday. He was so happy when he received XYZ product from his nana." You would link "XYZ product" to the Amazon page for that product using your Amazon affiliate link.
Do not make your post all about the links. You don't want your post to look like an advertisement or give the suggestion that you're desperate to make an Amazon sale.
With Amazon affiliate links, you can get credit for ANYTHING a customer purchases for up to 24 hours after clicking your Amazon link, even if they don't buy the item you linked.
Want to learn more about affiliate marketing? Check out these 6 tips to make more money will your affiliate links.