This post may contain affiliate links which may give us a commission at no additional cost to you. As an Amazon Associate we earn from qualifying purchases.
The topic of brands versus bloggers and how to form effective partnerships is something we are passionate about on SITS.  Just think back to the recent post from Jami of Gold PR where she described in detail what brands are looking for in the bloggers they work with.
Our commitment to this topic aligns very well with BlogFrog and their mission to provide bloggers with a platform that supports community growth and a way to connect with amazing brands. BlogFrog's communities literally offer something for everyone in the space in terms of conversation and growing your blog. Today, BlogFrog Co-Founder Holly Hamann is sharing information about how bloggers everywhere can get started working with brands and making money from their site.
What's wonderful about BlogFrog is they have done all of the hard work for you, like tracking down contact information, selling your blog, and even creating a pitch! All you need to do to get involved is sign up. It couldn't be easier.


Brand partnerships are not just for big bloggers
When Rustin and I first launched BlogFrog, our mission was simple – make it super easy for people to create, discover, and join communities of like-minded people. At the end of the day, what all human beings need and want is to belong; to feel connected to another person who is passionate about the same things we are or who has shared similar experiences. Learning how women bloggers form community is a never-ending learning (and fun!) process for us. We go to blogging conferences. We talk with you on the phone, Skype and text. We stalk you on Twitter, laugh at your Facebook posts and have lost many hours of productivity getting sucked into your Flickr streams. Our heartfelt purpose is to understand what people need from communities and then make it easy for bloggers to get involved. Two years and 80,000 members later, I'm happy to say that is still our mission.
Since relationships with brands has become a growing element of community-building for many bloggers online, we've also made it part of our mission to help create a mutually beneficial eco-system between bloggers and brands. Partnerships where bloggers are respected, valued, appreciated, and compensated for their influence and hard work. Partnerships that recognize that small and medium sized bloggers engaged with loyal readers in niche markets are extremely valuable (yet often overlooked).

Brands are growing up and getting more mindful about forming lasting partnerships with bloggers who already love their products. BlogFrog works with a lot of these brands, like Hallmark, Kenmore, Living Social, International Delight, and many others.  We have dozens of opportunities in the coming months and are always looking for bloggers who want relationships with brands. Maybe you are a parenting blogger. Maybe your niche is food, health, crafts, humor, reviews or photography. Maybe you are a military spouse, parent of a child with special needs, a video expert, dog lover, or adventure traveler.  Your niche as a blogger is one of the things that make you special and brands love that!
If you are interested in working with BlogFrog on some of our brand campaigns, please take two minutes to fill out our online form so that we can get to know you better! We like to get to know our bloggers before we team them with brands so we ensure that the opportunities are beneficial for everyone.
More about Holly Hamann from BlogFrog: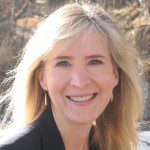 Holly has spent her career launching and growing start-ups in the Internet, bio-medical, entertainment, video, and other tech industries. She has a passion for researching and studying internet and social media use by teens, GenY, and women. She is a blogger, public speaker, contributing writer on technology and marketing to various publications, is an American Marketing Association "Marketer of the Year" award recipient and a guest blogger for The HuffingtonPost. She lives outside Boulder, Colorado and blogs about technology and parenting teenagers. You can find Holly answering questions about marketing as a community leader in the BlogFrog community or follow her Twitter at @hollyhamann