This post may contain affiliate links which may give us a commission at no additional cost to you. As an Amazon Associate we earn from qualifying purchases.
If one of your 2014 goals is to turn your blog into a business, then you'll need to make a few investments. You've probably heard the phrase you can't make money if you don't spend money! Thankfully, you don't have to spend a lot of money to get your blogging career going.
In fact sometimes it's all about making the right investments at the right time. Think about what things are truly needed for your blog right now and make those investments first.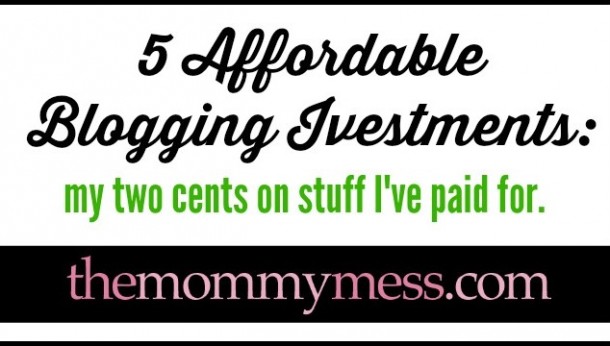 Blogging Investments
Design, ads, consults, oh my!
Are you mulling over a few of the blogging investments you have on your wish list this spring?
I can't offer expert advice but I can share my two cents for free. Here's my list of 5 affordable blogging investments I'm glad I made.
Read the Full Post Here: My Two Cents on Stuff I've Paid For.