This post may contain affiliate links which may give us a commission at no additional cost to you. As an Amazon Associate we earn from qualifying purchases.
A custom RSS feed on WordPress can help ensure that you get all of the page views you deserve without annoying your readers.
But how do you create an RSS feed and hook your readers so they will actually navigate over to your web page rather than reading it all on their reader of choice?
The answer: You need to find the right plugin!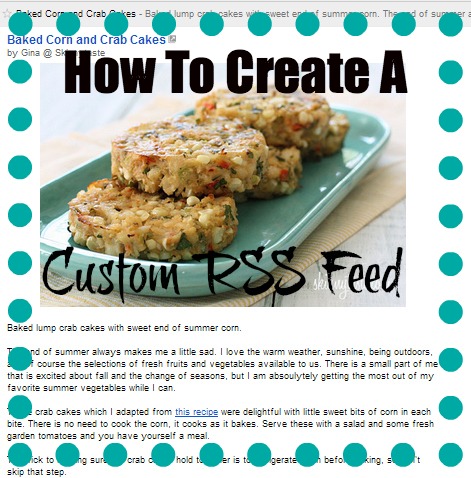 How to Create a Custom RSS Feed
The best custom RSS feed option, especially for a food blogger, allows you to reel the readers in through the text copy and the images. If the reader wants to see the recipe, they must click on over to the web page.
It's the most balanced way to satisfy both the readers and the blogger. We get our page views from the readers who click over because they are actually interested and the readers get their teaser content that allows them to figure out whether they truly do want to continue reading or not.
I tested a couple of plugins and found that the best option for a custom RSS feed on WordPress is mPress Custom Feed Excerpts.
Read Full Post Here: Increase page views through a customized RSS feed