This post may contain affiliate links which may give us a commission at no additional cost to you. As an Amazon Associate we earn from qualifying purchases.
There are many ways to monetize your blog. Today we are going to take a look at how you can make money with direct sales along with some tips to help you get started.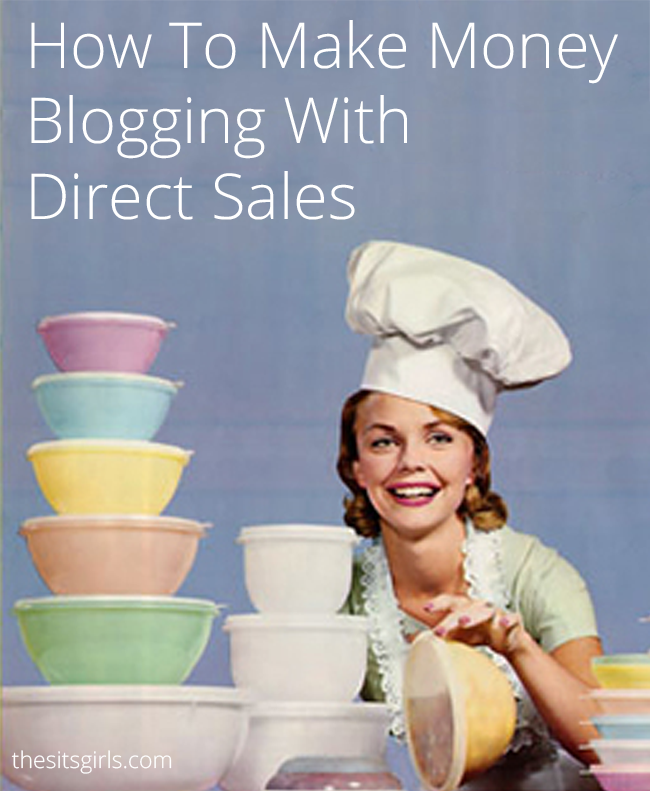 How To Make Money With Direct Sales On Your Blog
While some revenue streams like advertising and affiliate marketing rely on having large amounts of traffic, selling your own product can be much more profitable even with a much smaller audience. Why is this? Let's do some math.
Affiliate Income Scenario
Let's say you average 20,000 pageviews on your site, and you are promoting an e-book with a $3 commission.
20,000 pageviews x .75% click-through rate x 5% conversion rate x $3 commission = $22.28 income for the month.
To put it another way, you're going to need over 1 million pageviews to earn $1000 using these numbers. That's a crazy lot of pageviews!
To make things worse, the 5% conversion rate is fairly generous. Your numbers might be even lower.
Direct Sales Income Scenario
Now let's say you create a small e-course. You've already worked to build your email list to 5,000 readers, and you have a loyal following. Your course is priced at $15 and you'll pay approximately 3% in fees.
10,000 email messages x 8% click-through rate x 5% conversion rate x $14.55 = $582
If you send 2 emails to your list and assume the 8% click-through that I typically get on a sales message, you can walk away with almost $600. Sweet!
Even with the same amount of traffic, your direct sales figures can dwarf your affiliate sales. $582 sounds a lot better than $22.28, doesn't it?!
Other Benefits Of Selling Your Own Product
It builds reader loyalty. The more your readers consume your content, the more they'll love you!
Your readers may be wanting more from you. If you're giving all your work away on your blog for free, you're probably not satisfying your readers' needs for more in-depth information.
It helps you build authority. Even though it's fairly common to have a book, it still helps verify your expert status.
Think you don't have anything you can turn into a product?
Look at your top 5 posts and brainstorm around these.
Here are some ideas to get you started:
Create a small e-book delving deeper into the "how-to" of a topic. Include worksheets, checklists or guides.
Offer coaching on your subject of expertise.
Create a series of short videos showing how to do something or use something
Create a series of premium printables
Create a guide that shows exactly how to solve a particular problem
Of course creating and selling a product is still hard work.
Tools like Gumroad's Small Product Lab can help you get started. You can also check out this post to learn how to turn blog posts into an ebook.
What product will you create? Leave a comment and let us know!