This post may contain affiliate links which may give us a commission at no additional cost to you. As an Amazon Associate we earn from qualifying purchases.
Creating a blog income can be tough, especially when you're first getting started. The one thing you should focus on more than anything is delivering valuable content. The rest, with the right planning and effort, will fall into place. I constantly read posts about blog tips and try to put them to work on my own blog. Some work, some don't, but you never know unless you try.
As you add more and more content to your blog, your traffic should increase. With a traffic increase comes an income increase – if you have your income streams in place! It is important to diversify blogging income, so you aren't reliant on one source for all of your income.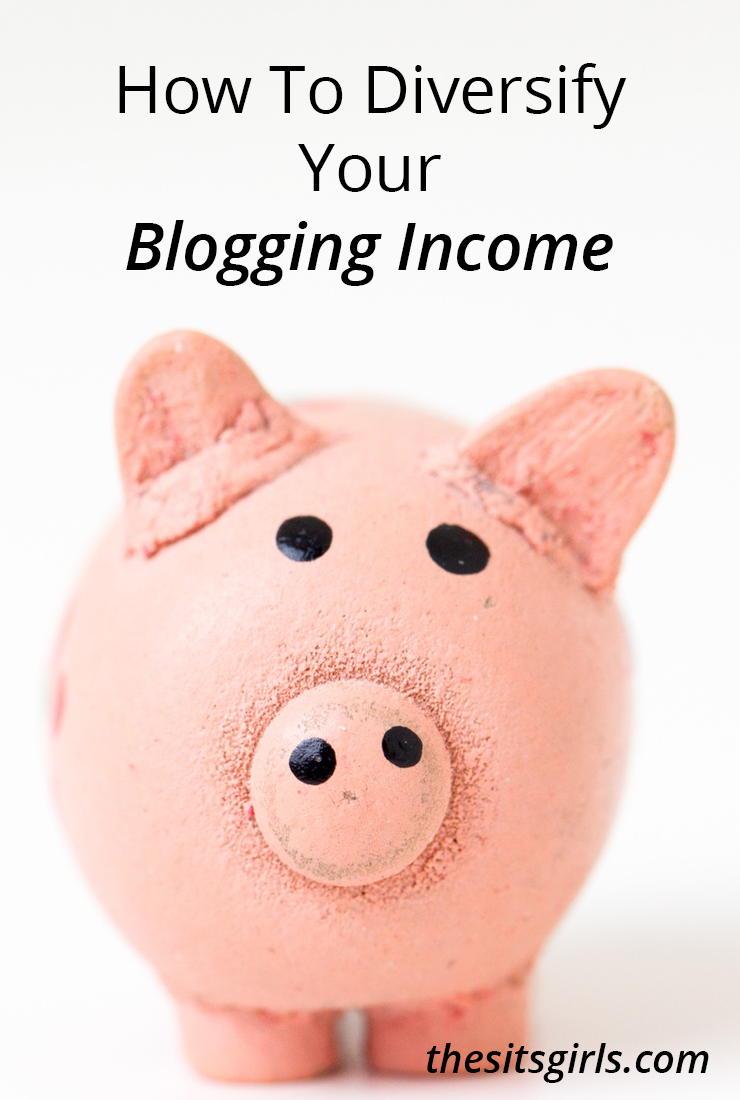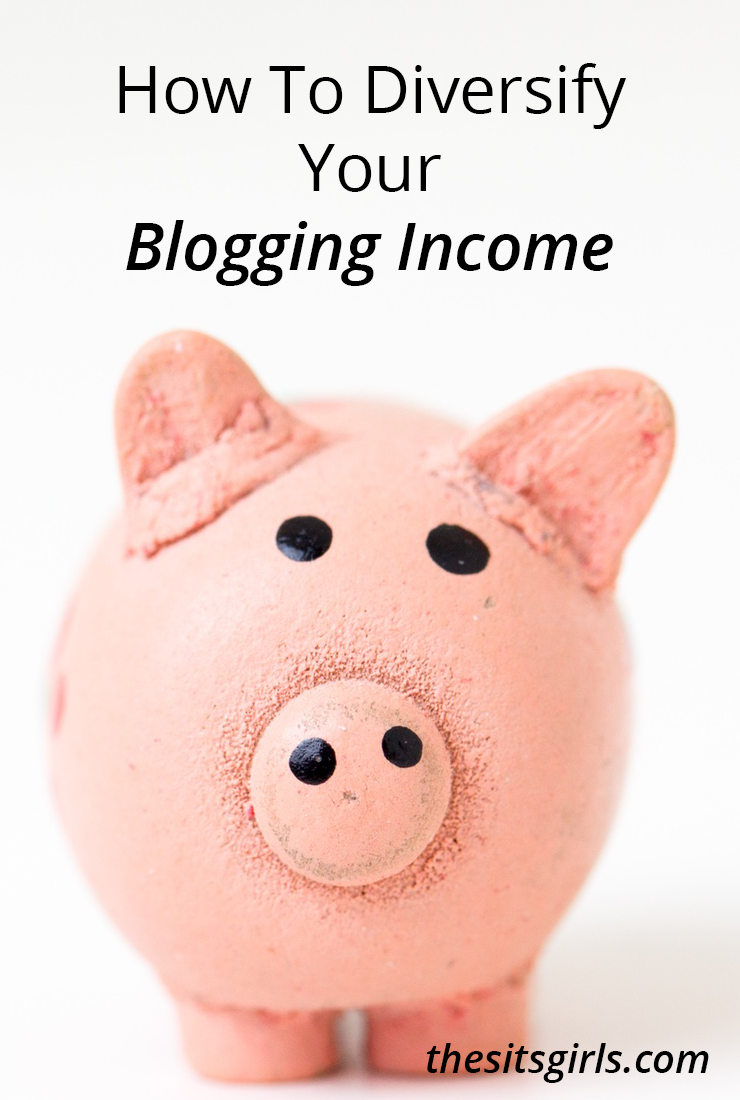 How To Diversify Blogging Income
1. Advertising
Advertising on blogs is usually the pay-per-click type, but you can also set up private ads with other bloggers or companies. They pay a monthly (or yearly) rate in exchange for exposure on your blog. If you're just starting out and your pageviews are low, private ads might pay more than pay-per-click ones do.
Popular Ad Networks:
Adsense
Chitika
FusionAds
Understand if you're going to use ad networks that automatically link images, cause pop-ups, etc you might lose loyal readers (and traffic). For some, it's worth the income increase. For others like myself, not so much.
2. Affiliates
Affiliates pay you a percentage or flat rate every time someone purchases their product through your link.
Amazon is one affiliate that pretty much everyone uses, because they carry a million products that our readers know, love, and are already shopping for. Giving them an affiliate link for items we use in our posts, and in our daily lives, is a way to earn 4% (or more) on all sales. As you sell more, your percentage will go up — but it resets at the beginning of each month. Even if you don't make a lot on Amazon throughout the year, October through December is when everyone seems to be shopping, so you should see your earnings increase by quite a bit during these months.
Popular Affiliate Networks:
ShareASale
Commission Junction
3. Sponsored Posts
The majority of my sponsored posts are through networks like Massive Sway, with about 25% of them going directly through brands. I prefer working with networks, even though they can pay less than working directly with the brands, they do the hard work for me and that makes me happy.
Sign up with several networks to increase your chances of getting sponsored posts sooner rather than later. While some networks want you to have super high pageviews, other networks (like Massive Sway) rely on how interactive your audience is, how helpful your content is, and how nice your blog looks.
4. Products + Services
You can sell your own products and services, other people's products and services, or a combination of both. As you start selling things, you'll see what works for you. Whatever that is, regardless of what all the "how to" posts say, run with it!
Ebooks: Creating an ebook is as simple as typing it up in a Google Doc, and clicking "Export as PDF". If you want to format it for Kindle, it's a little more complicated, but you can hire someone on Fiverr to do it for $5 and then upload it to Amazon to sell. Or, you can just keep it in PDF format, and sell through your own website or e-junkie.
Consulting: What are you good at? I mean really, really good at? What are you passionate about? Combine those two things and I bet you can come up with some type of consulting to offer. There are consultants for everything these days!
Membership Site: On the same note as consulting, a membership site is another profitable option for some bloggers. Creating the content for members is extremely time consuming, but once it's created, it's almost hands-off. You'll need to answer emails, update content as trends change, etc, but the foundation is there.
Diversifying blogging income is important. If you're making $1,000 from ad networks each month but $0 everywhere else, you're going to be in a world of hurt if you're booted out of that ad network, or if it closes down. Creating several streams of income will ensure your financial blogging foundation is rock solid.
Keep Reading