Your blog might survive without a blogging editorial calendar – but YOU won't.
The preparation. The time. The processing – it's ALL worth it.
So you invest, generate the blogging editorial calendar and you're ready to go…
But how do you know you have the right calendar setup?
How do you know what you're about to launch into is excellent – that it's really gonna work the blogging mojo?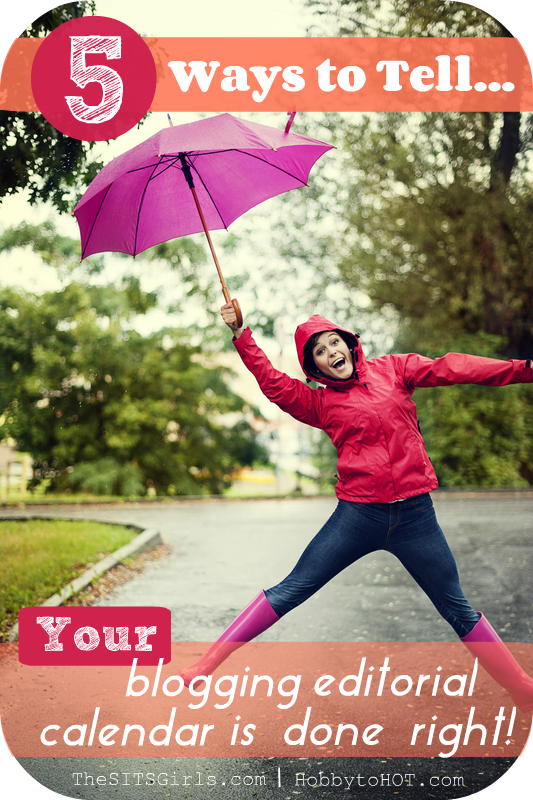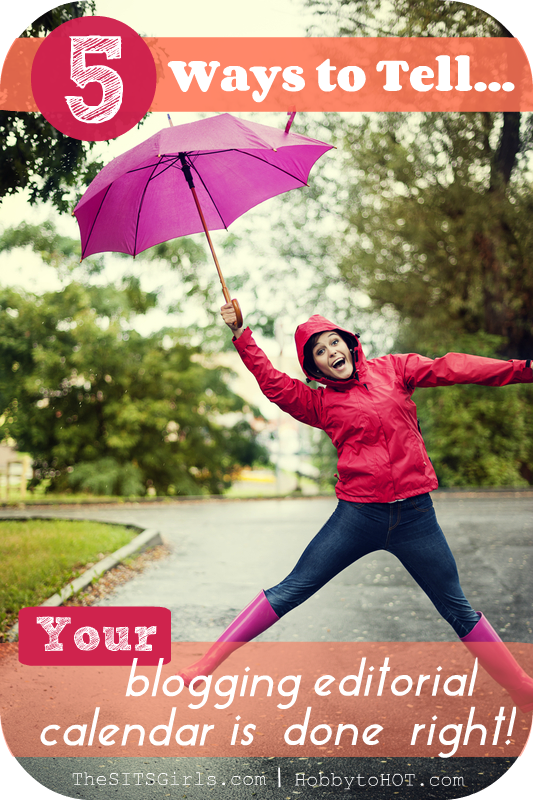 5 Ways to Tell Your Calendar is Done Right
#5 You're Fired Up!
When you organize a great blogging editorial calendar, it fires you up! It makes you stoked to start writing and you can't wait to reach the goals within it and when you complete it.
You're fired up because you have purpose.
You're fired up because you have a plan.
You're fired up because your content is about to become more than content – it's about to become money in your pocket.
#4 You Can Confidently Team Source
You know you've created a killer blogging editorial calendar when it's easy to see what can be team sourced. Your calendar gives you a vision. It plans specifically how you're going to make money so you can write and hire someone else to promote, beautify and rock your blogging presence.
#3 You Have Topics that Will Generate Revenue
You know your blogging editorial calendar is a success when it's filled with topics that have complementary products you can promote. Whether they are your products, affiliate products, lead generations, clicks, advertising…
Whatever it is – you know exactly where it's going to go and how you're going to rock the call to action.
#2 You Have Time
You can breathe! This is one of my favorite tell-tale signs. When you have an editorial calendar that's organized right, your free-time multiplies.
You function without chaos
You have a plan
You can knock out posts in bulk
You can walk away from promoting and social media and
You can feel great about it all!
#1 You Feel Peace and Calm
This is hands down the #1 indicator that you've created a blogging editorial calendar that's gonna rock the blogging world's socks!
Peace of mind.
You can't buy it. You can't steal it. You can't falsely produce it.
When you feel calm, you know you're in the right place with your calendar and you're about to break through your own proverbial blogging ceiling.
Don't have the time or want the headache of creating your own editorial blogging system? Come learn more about the 10 Ways to Jump-Start an Effective Blogging Editorial Calendar on my blog. Save the brain-damage and fire up your blogging groove right now – come check it out!
Ready for More? Keep Reading!
If you enjoyed this post on making a blogging editorial calendar work for you, keep reading!