This post may contain affiliate links which may give us a commission at no additional cost to you. As an Amazon Associate we earn from qualifying purchases.
Writing has long been a part of my life. I've kept a journal ever since I could write. When I created a LiveJournal account as a teen, blogging came naturally to me. While I attended college and earned a few credits, I never earned my degree, so I don't know that I would consider myself a professional writer. I'm definitely under qualified, but then again what exactly makes someone a qualified writer? If it's simply being published, maybe I am professional, because I've been published. If it's writing every single day, again I must be qualified, because as a blogger I do write every day.
I think it's important to not underestimate myself and to find a steady balance between being confident and humble in my work. I consider myself a freelance blogger and writer because I am paid to write, I enjoy writing; but I don't answer to anyone and I don't need credentials like a degree to prove my writing is worth something (if you have a degree, I think that's really awesome and you should value that achievement). As a freelancer, I've learned some tricks of the trade and thought I'd share my tips along with how I landed my newspaper gig with my fellow blogging sisters. The secret to success is support, right?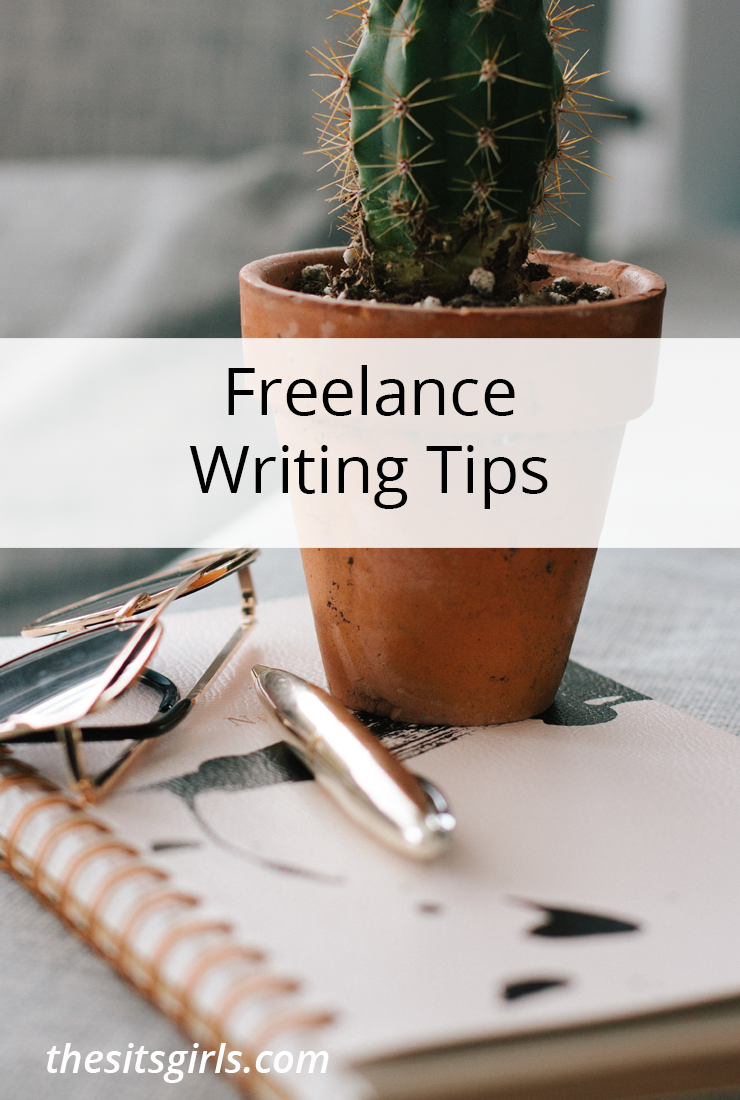 Freelance Writing Tips
1. Treat your blog like a job
I started my own blog, Our Holly Days, back in 2009 with the intent of one day being able to make some money from it. Our Holly Days is now my bread and butter, providing me with weekly opportunities to share my thoughts and ideas while being paid for it. It took a few years for me to get off the ground. Through trial and error and serious dedication, I'm at a place where I'm comfortable supplementing my husband's income and working from home while doing it. I've always treated my blog as if it were my job. There were days I didn't want to write, but I did it anyway. All of my freelance work stemmed from my blog, so if I were to give anyone a tip, that would be number one.
2. Actively search for opportunities
As a freelancer, I have to always be on the hunt for opportunities. When I see a blog I follow is looking for contributors, I apply. If I find a blog or website that shares daily articles, I'll search for a contact and introduce myself, share a link to my blog, and let them know that I'm available should they ever need an additional contributor. As a result, I've become a regular contributor for several blogs and not only is it a paid gig, but it also helps direct traffic to my own blog.
3. Be active in your community
I live in a small town and realized our newspaper would be small and probably have room for an additional column. I reached out to the senior editor and told him that I'd love to write a weekly column at no cost. I'm a firm believer in digging deep into your community and wanted to do something to add to it. He was surprised and thrilled to add me as a regular columnist for the Lucerne Valley Leader and as a result, it landed me a paying gig with another newspaper in a neighboring (larger) town. Don't be afraid to ask. The worst thing someone can say to you is, "no".
The fantastic thing about freelance writing is that virtually anyone can do it. If you're dedicated enough, hone your skills, and make yourself available, the opportunities are there for the taking. I've got the greatest job ever. Writing and blogging from home doesn't feel like work and I get to interact with all kinds of people, learn something new daily, and share things I'm excited about — and I get paid for it. These three tips are my secrets to success, and I believe they'll work for anyone who applies them.
What freelance writing or blogging tips could you add to this list? Let's chat and support our sisters with advice in the comments below.
Read More
Want writing tips to help you hone your skills? Check out our 7 secrets to a better blog post and editing tips to make your writing rock.