This post may contain affiliate links which may give us a commission at no additional cost to you. As an Amazon Associate we earn from qualifying purchases.
If you are going to share sponsored blog posts and social media shares, it's important to be in the know about FTC guidelines. In the past, the FTC has released .com disclosure guidelines with sections specifically for social media influencers along with answers to some frequently asked questions about the FTC endorsement guides. They have now taken this a step further by specifying how to share sponsored endorsements on Instagram. Here's what you need to know about the updated FTC guidelines for Instagram.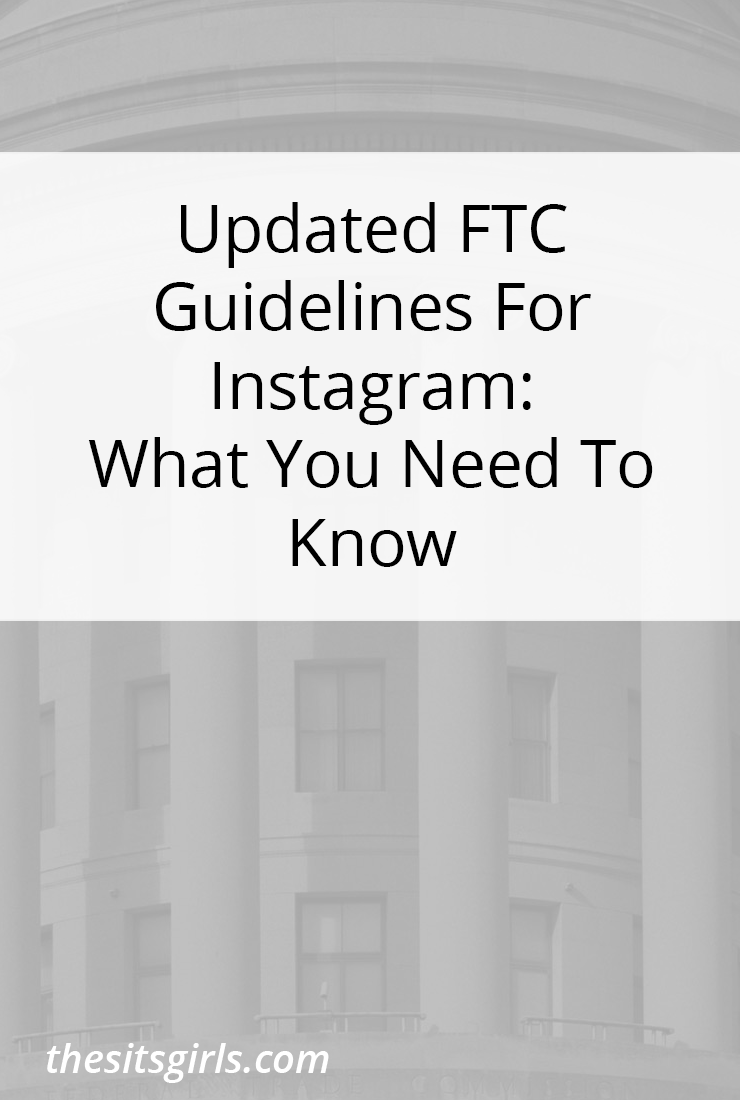 Updated FTC Guidelines For Instagram
After receiving petitions from Public Citizen complaining that "Instagram is being used for for disguised advertising directed towards young consumers," the FTC reviewed Instagram posts from celebrities, athletes, and other influencers. For the first time, the FTC reached out directly to educate influencers about endorsements. They sent 90 letters to influencers and marketers with updated guidelines for sponsored Instagram posts with detailed instructions for making sure your disclosures are clear and conspicuous.
What You Need To Know About Sharing Sponsored Instagram Posts
1. Any time there is a material connection between the endorser (influencer) and advertiser (or brand), that connection must be disclosed.
Material Connection defined by the FTC:
A material connection could be a business or family relationship, monetary payment, or the gift of a free product. Importantly, the Endorsement Guides apply to both marketers and endorsers.
2. When people scroll through their Instagram feeds on a mobile device, they typically only see the first three lines of the caption unless they click on "more" to view the rest. With this in mind, disclosures on Instagram must appear within the first three lines, before the "more" button to ensure people are aware they are viewing a sponsored post.
3. The FTC noted that when there are multiple multiple tags, hashtags, or links are used together, readers may skip past them. This means that disclosures placed in a string of other tags would not be conspicuous enough. You need to make sure your disclosure is set apart from any other tags.
4. Your disclosures must be clear. In the past, the FTC has addressed that #sp or #spon were not clear enough. In the new FTC guidelines for Instagram, they have also specified that "Thanks [Brand]," or "#partner" are not clear enough, either.
On Instagram (as well as other social media platforms) you are safest using #ad, AD, or #sponsored to disclose your sponsored social shares.
For more information, you can read the entire announcement about Instagram endorsements from the FTC here and you can also view a sample of the letters that were sent out to influencers and marketers.
You can also read our overview of FTC guidelines, with examples for language to use in blog posts and social media posts.