This post may contain affiliate links which may give us a commission at no additional cost to you. As an Amazon Associate we earn from qualifying purchases.
Bloggers want to work with brands and brands are looking to get the word out about their products.
What could be a better match made in heaven, right?
Wrong.
Without the knowledge of what is needed before you pitch a brand, you may never get a brand to bite your pitch and you could be missing out on making the money you deserve as an influential media producer.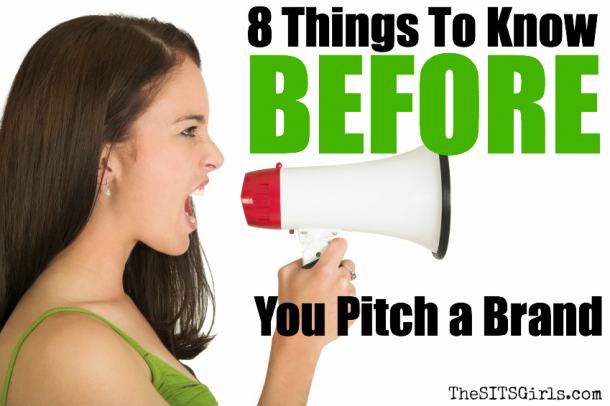 8 Things You Need To Know Before You Pitch a Brand
Before sending off a pitch to a brand, here are 8 questions and to do's that you need to make sure you have covered. Missing any of these steps could mean the difference between landing the project and getting passed over completely!
1) What is the brand currently doing in social and what could you do that is different?
If you are being pitched, then you know they are working with or trying to work with bloggers. How's the pitch look to you? Think they are going to get many takers? Pitch them how you would want to be pitched, be creative and include any social channels, apps, etc. they may have that you can help them promote or leverage in what you can do for them.
2) What are the goals the brand is trying to achieve?
Facebook likes, Twitter followers, awareness, sales, etc.? Find out what their goals are and decide how you plan on helping them achieve those goals.
3) Who is the brand's core audience?
If they are reaching out to you and you are pitching back, then the audience can be obvious (bloggers like you), but if you are pitching them out of the blue, do your research and find out who their core audience is.
4) How much is your time worth?
Think long and hard on this one. What does a program like the one you are pitching this brand look like? How many hours are you going to have to spend? Think about if it's just you participating on your blog or if you are pitching a program with a bunch of bloggers. Are you going to have to pay the bloggers or will you provide them with product as payment? Will you be hosting a Twitter party, etc.? You need to think of every hour you will be spending recruiting, planning, executing, paying other bloggers, etc. and what you are worth per hour of work. Then you are ready to pitch.
5) Are you going to be able to help them achieve their goals?
This is important because you want them to be a happy customer when your program is over. If they are happy, they may come back for more. If they are happy, they may tell their friends who work with other brands. Here in Bentonville, the neighborhoods are filled with the brands we all love and they talk to each other and share their successes with the companies they work with. Always over deliver on what you promised the brand you will achieve and everyone will go home happy!
6) Do you know how to gather the data needed to show them their SOV (share of voice) now and then once your program is complete?
Educate yourself and invest in good metrics tools to give them a full report once your project is over. You could even show them their SOV as part of your pitch.
7) Have a media kit ready
Think of everything you could do to help promote a brand on your blog. How much will you charge for Twitter parties, banner ads, sponsored posts, text link ads, to host a giveaway, to guest post, etc.? Can you back these numbers up with stats? Who are you? Why should the brand work with YOU?
8) Know your stats or the stats of the group of bloggers you wish to engage in your program
What is the total reach the brand will see if they work with you? Why is working with you valuable? Show your worth and all that you have worked so hard to achieve.
Now that you now know what you need before you pitch a brand, it's your turn! Go get 'em!
About the Author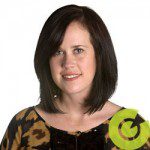 COURTNEY VELASQUEZ | VP – COMMUNITY RELATIONS for Collective Bias. Courtney is located in Bentonville, Ark., and has 10 years of retail management experience. She has been running the private blogging community called Social Fabric for the past 2 years and runs her own blogs DetroitMommies.com, MiamiMommies.com, and DiscoveringArkansas.com.