This post may contain affiliate links which may give us a commission at no additional cost to you. As an Amazon Associate we earn from qualifying purchases.
Would you believe me if I told you some bloggers can make over $1000 in just one day? Guess what- it's totally possible. This blogger goes beyond letting you know what she's accomplished. She walks you through a snapshot of her day as a full-time blogger, sharing some tips you can apply to your own blog.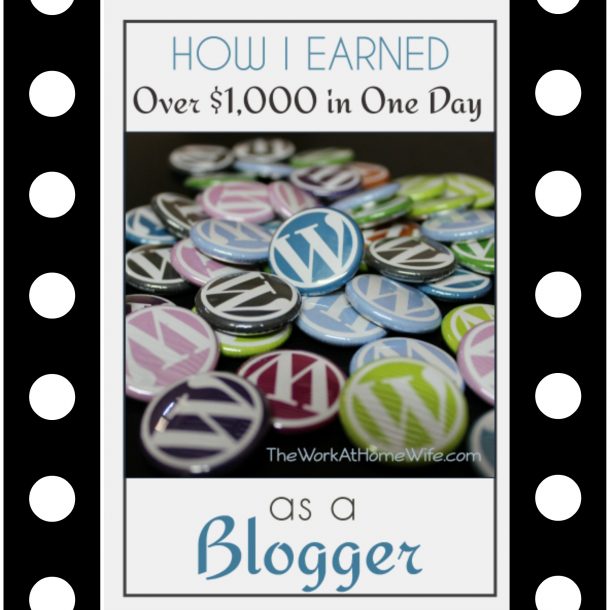 How I Made Over $1000 in One Day with a Blog
While I have display ads on this site, their earnings are small in comparison to what I earn through Commission Junction, ShopHer, Ebates and many self-managed affiliate programs. Today we are looking at one day in my blog life only. And for a specific reason.
Read the full post here: How I Made Over $1,000 in One Day with a Blog