This post may contain affiliate links which may give us a commission at no additional cost to you. As an Amazon Associate we earn from qualifying purchases.
Angela England, our resident ebook guru, is back again today with tips on how to get started writing an ebook of your very own. She's examining ways to tap into your personal passion and choose a topic that you can throw yourself into whole-heartedly.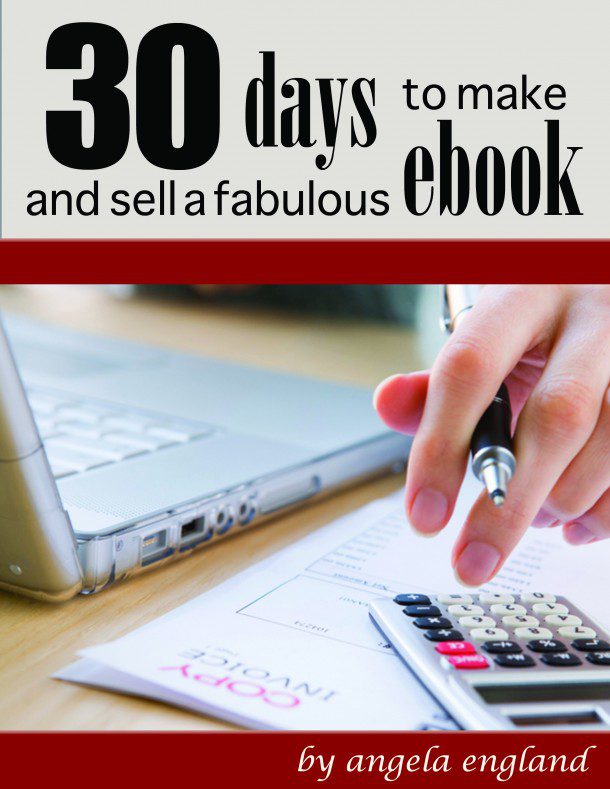 Now that we've examined what an ebook is, as well as the benefits of creating an ebook, you may be excited about getting started on writing an ebook.
Fabulous!
The first item on your to do list is to decide what to write about.
Writing An eBook
The most important advice I can give you about selecting an ebook topic is to write what you know or are learning about. Sounds simple – but maybe you aren't confident that you have the knowledge base to create an ebook. Or maybe you aren't sure how to narrow down your ebook topic into something that will capture people's attention.
Let's work together to simplify selecting an ebook topic.
To get started, jot down your topic ideas in response to the following questions. This will create an overview of your strengths and knowledge areas.
What blog topics do you write about?
What are you generally "known for" and people come to you with questions about?
What discussion forums do you frequent?
What are your most popular/commented/retweeted or shared posts?
What questions do people ask you via email?
What types of posts do people tag you about on Facebook? Are you always getting people sharing photography tips because they know you take a lot a of pictures for friends and family?
What are your real-life hobbies and passions?
Look at your bookshelf – what topics dominate the scenery?
I'm going to share one of the worksheets with you, straight from my ebook 30 Days to Make and Sell a Fabulous Ebook. It's called the Lifestyle Questionnaire and it's a fabulous way for you to fill in some bits and pieces of your life you may otherwise overlook.
Finding A Topic You're Passionate About
Once you've downloaded and filled out the form, look for ways you can put an unusual twist on a topic – perhaps writing about kids activities as a former preschool teacher or food tips and recipes as a professional chef. Your previous training, occupations, and education can give you instant credibility.
This activity goes above and beyond the current platform you're building with your blog. The next step is to look at your blog categories. Look at your most popular posts – both in terms of traffic and number of comments/sharing. These are topics that people know you know about and are willing to listen to what you have to say. That also makes these topics you should consider building an ebook (or two or several) around.
Narrow is Better for Ebook Topics
In my book, I talk about how it's better to have a fairly narrow topic you can go in-depth on, rather than an overly broad topic you barely skim the surface on and leave your readers unsatisfied. Not only that, but with a very general topic, you will be competing against hundreds of other titles instead of just a handful with a more niche focus.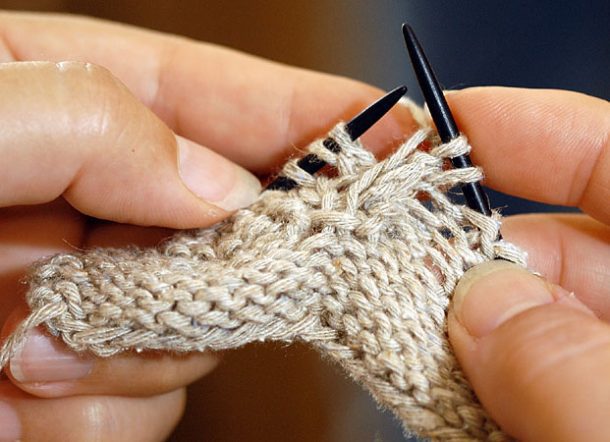 In my conference session about writing an ebook at Type A, I used the example of knitting. Hundreds upon hundreds of books have been written about knitting. And to cover knitting completely, you'd need to write an encyclopedia length book. More importantly, you'd probably never be able to charge enough to cover the amount of work you put into it, and you'd be competing with every other book on the subject.
On the other hand, if your topic is too narrow to the point of obscurity, then you are doing away with any audience whatsoever. If you wrote about Knitting Purple Hamsters, you would definitely find the five people in the world who want to knit a purple hamster, but you'd never sell very many copies of your book.
Somewhere in the middle of these two extremes is a great place to be. Something like How to Knit Socks for the Whole Family or 2 Dozen Baby Shower Presents You Can Knit in a Weekend might do very well. You can see how those titles are instantly compelling, define the aspect of knitting you're covering, and aren't so obscure they are lost in oblivion forever.
This is the sweet spot of topic selection.
Your Turn – What Ebook is in You?
Now that you've sat in on Day One's lesson of 30 Days to Make and Sell a Fabulous Ebook, you might be excited about a few topics you could use for writing an ebook but still be wondering where to go next. You can certainly go it alone – I did for three years now and have become more successful with each title I released. However, you can also pick up a copy of my 30 Days ebook and learn from my many mistakes and successes day-by-day.

Either way, I'd love to hear in the comments what topics you think you might like to write an ebook about!
And be sure that you don't miss Angela's last post on SITS, Turing Your Passion Into Profit. It explains what an ebook is and why you should consider writing one.