This post may contain affiliate links which may give us a commission at no additional cost to you. As an Amazon Associate we earn from qualifying purchases.
Are you asking the question: How do I get ads on my blog?
Do you have a new or smaller blog, and fear that you will be rejected?
If you answered "yes" to either of those questions, than this a post you cannot miss.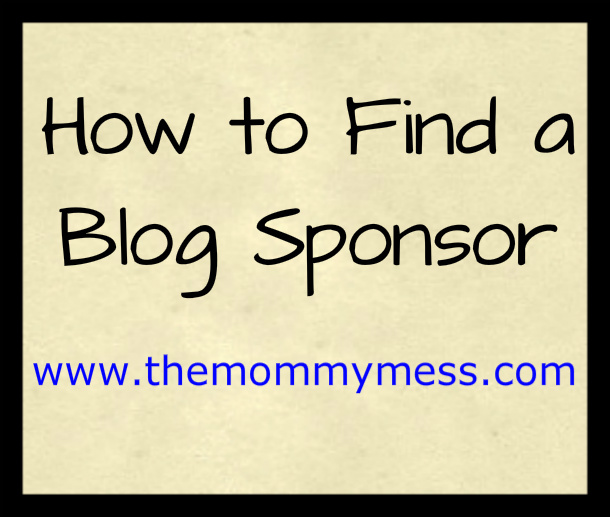 Answering the Question: How Do I Get Ads on My Blog?
Before we start, I want you to let go of your fear of rejection. Be confident in what you have to offer an advertiser, and pitch your strengths. The worst thing that could possibly happen is that they tell you no. I can assure you that each rejection will offer free training to you as a blogger. I can tell you from experience, that rejection is usually accompanied with a good reason why. Learn from that! Don't let it get you down. Just make a note to follow up in the future when you feel your blog will be a better fit and move on.
Click on over to my site to read the rest of my advice, from seeking brands within your niche to how to utilize Twitter to find potential sponsors.
Read the Full Post Here: How to Find a Sponsor For Your Blog