This post may contain affiliate links which may give us a commission at no additional cost to you. As an Amazon Associate we earn from qualifying purchases.
So you've read up on what to include in your media kit, and you know that you can rock some sponsored posts, but what about the actually understanding how to make a media kit?
How do you put it together if you don't have a fancy photo editing program?
The answer is simple: PicMonkey!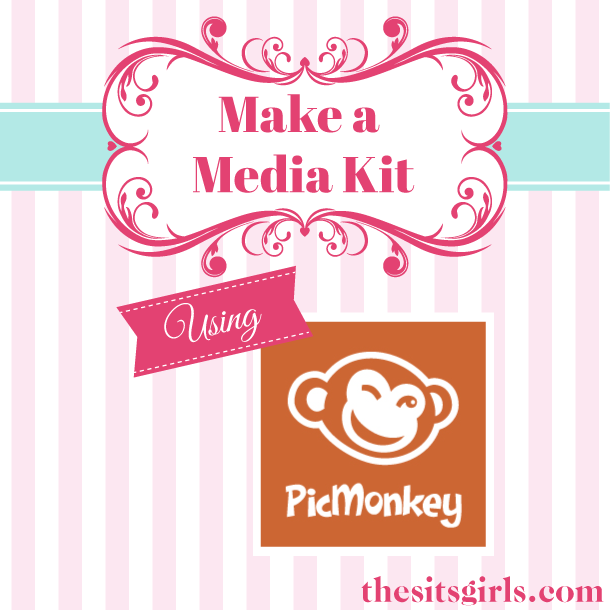 How to Make a Media Kit Using PicMonkey
If you're unfamiliar with PicMonkey, have no fear – it's super simple to use.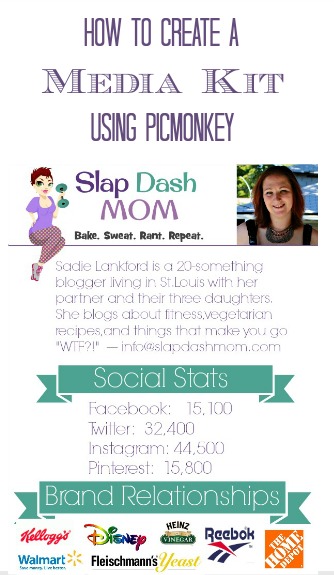 Follow this step by step tutorial and you'll have your very own awesomesauce media kit created in no time!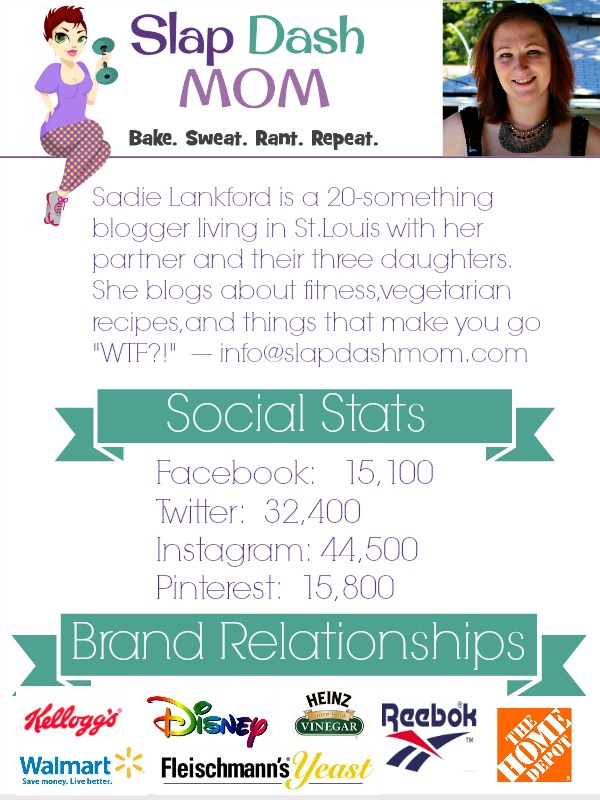 Start with a blank image. If you don't have a blank image, you can just save this one. It's white, so just right click towards the left corner of the screen if you can't see it. Then, click save image. Open it up in PicMonkey, and you're ready to get started.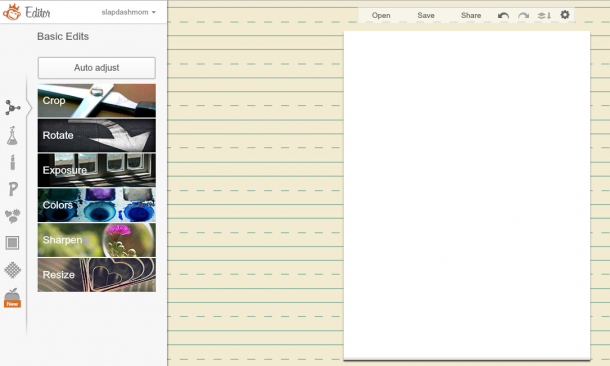 Once your blank image is open, head over and resize it. You want it to be big – mine is 600×800 – but if you want to print it, multiply that number a few times. If you have PicMonkey pro, you can go to Overlays and choose your header from the files on your computer. If you do not have PicMonkey pro, you will need to do a text header – or get creative with the shape overlays they have available.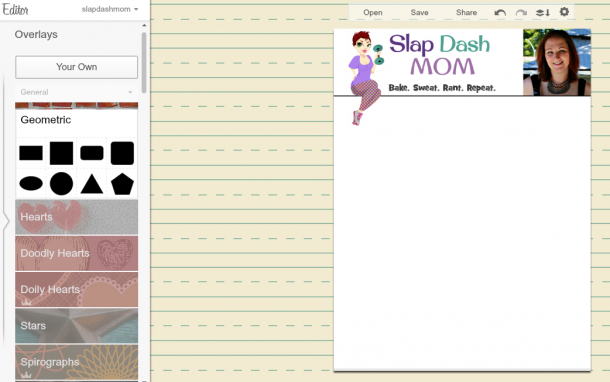 I placed my header to the left, and a headshot to the right. I think it's important to have an actual photo of yourself in your media kit. Brands want to connect with you, and by you, I don't mean a cartoon version of yourself.
Next, you need to separate your media kit into sections. Depending on what you're adding, your kit may be a few pages. I like mine to be one page, so I just kept it very simple: about me, stats, brands I've worked with.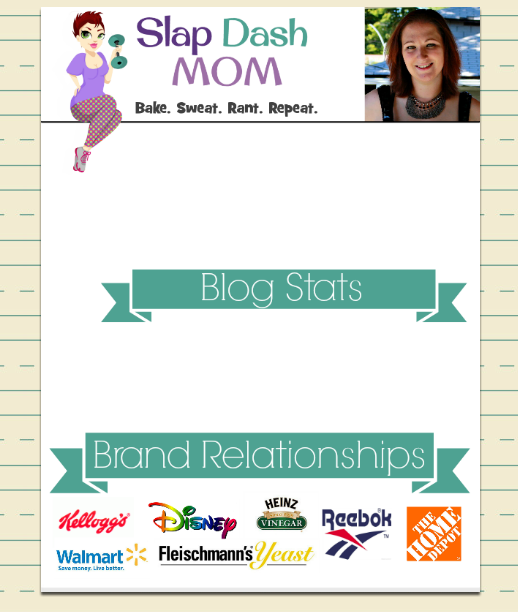 To get this look, I used a pretty label that matched my blog header, and paired it with my favorite white font (Camelia). I then added logos (using the overlays option in Pro mode) of some of the brands I've worked with. You can type the brands out if you do not want to use their logos. Start with the brands you love the most, and don't forget to add in the most well-known brands as well.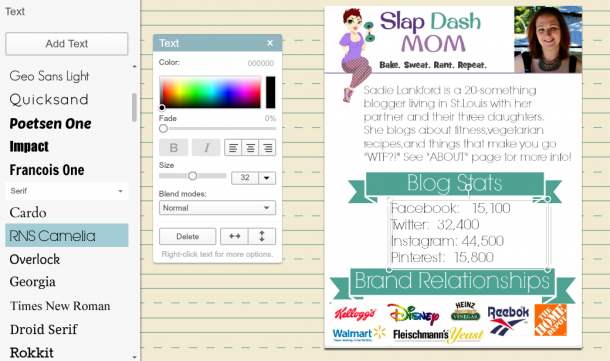 Pretty stuff aside, it's time to get to the nitty gritty. If you've already decided which stats to include, add them here. If you're not sure, pick the social media networks that you have the most followers on, and go from there. Be sure to include Facebook and Twitter, as those are pretty much the "must haves", but others like Instagram and Youtube can be added after you have lots of followers.
Last but not least, add your "about me" section. Type up a little blurb about yourself and your blog in a nice, easy-to-read font. Don't go all whimsical here, think professional and possibly even fun, but not difficult to read.
Quick Guide on How to Create a Media Kit Using PicMonkey: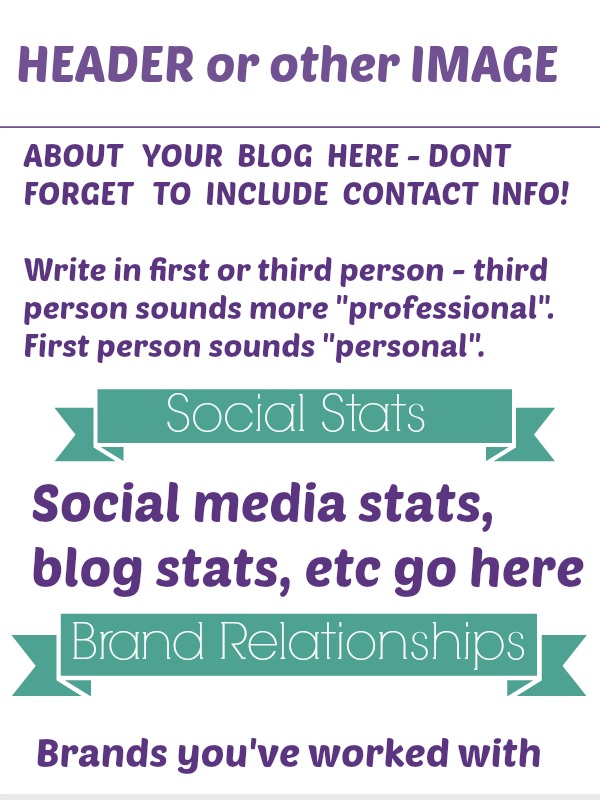 Tip: Social media stats change frequently. To "erase" the numbers and start over, simply use a white rectangle overlay to cover your numbers up. Then, type in the new ones!
Have you created your media kit yet? If not, what's stopping you? Now you have all the tools, get on it!
Keep Reading
Interested in more posts similar to this one on how to make a media kit? Then keep reading!
Disclosure: This post includes affiliate links.