This post may contain affiliate links which may give us a commission at no additional cost to you. As an Amazon Associate we earn from qualifying purchases.
You can make money with your blog, regardless of what niche it falls into. There are all types of ad networks, affiliate programs, and paid opportunities for bloggers, some generalized and some more specific, for you to earn money. Today's blogger has compiled a good-sized list of money-making opportunities organized by niche and waiting for you!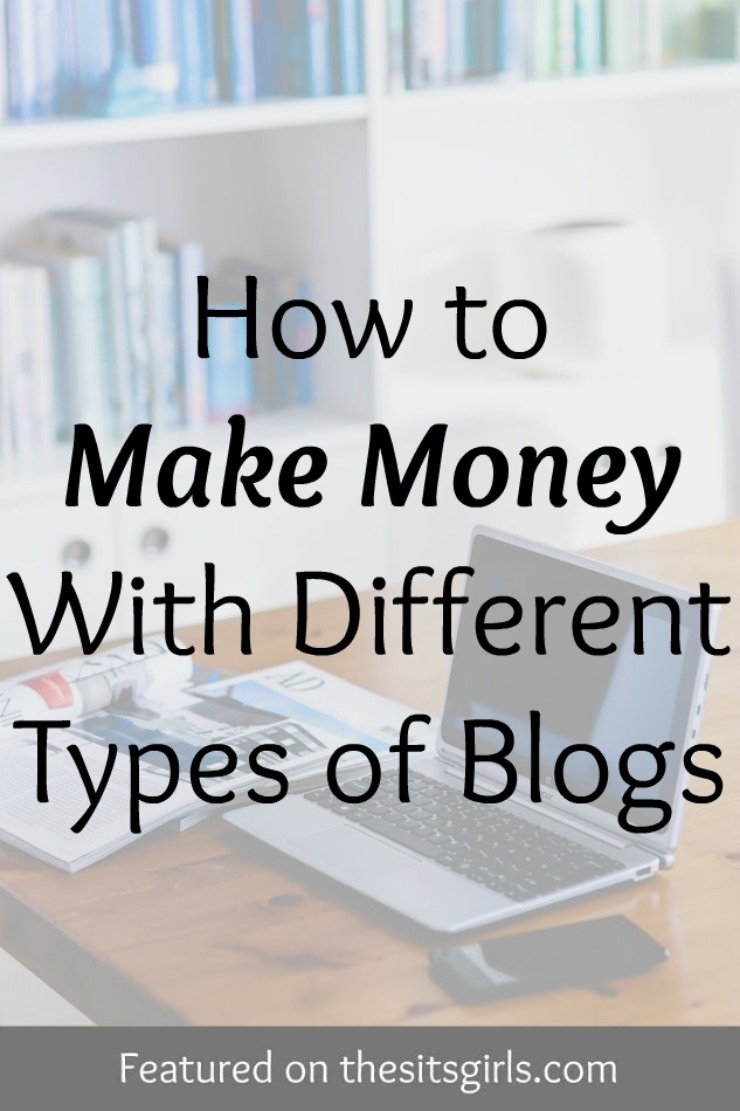 How to Make Money With Different Types of Blogs
So you want to start a blog. Or maybe you already did, but you have no clue how to earn money from it. There are a lot of ad networks and affiliate programs that are huge and would fit for pretty much any subject you're blogging about, but there are also a lot of ways to earn that are more unique to certain types of blogs.
I've listed several popular blog niches along with a list of ways to monetize that are unique to those specific niches. You'll find money-making ideas and resources for work from home blogs, food blogs, coupon & deal blogs, fashion blogs, and much more.
Consider everything listed a jumping off point/place to start, and remember that different things work for different blogs, so you'll need to take the time to experiment and find the best fit for your blog. There are a lot of options, but don't get overwhelmed.
Read the full post here: How to Make Money With Different Types of Blogs