This post may contain affiliate links which may give us a commission at no additional cost to you. As an Amazon Associate we earn from qualifying purchases.
We've got a secret to share with you today when it comes to making money from sponsored posts. If your goal is to write a post for a brand that you know they will love, one of the most important steps in your writing process is to read your post instructions and then… wait.
That's right. Wait.
In order to really blow away a brand, you want to create a post that is uniquely YOU… integrating your story into the brand's message. This can't be done by blasting through the writing process and putting a post together in the blink of an eye.
Give yourself time to mull over the writing prompt and figure out a way to make what you are writing about unique, interesting, and most importantly, a part of the story you are already telling on your blog.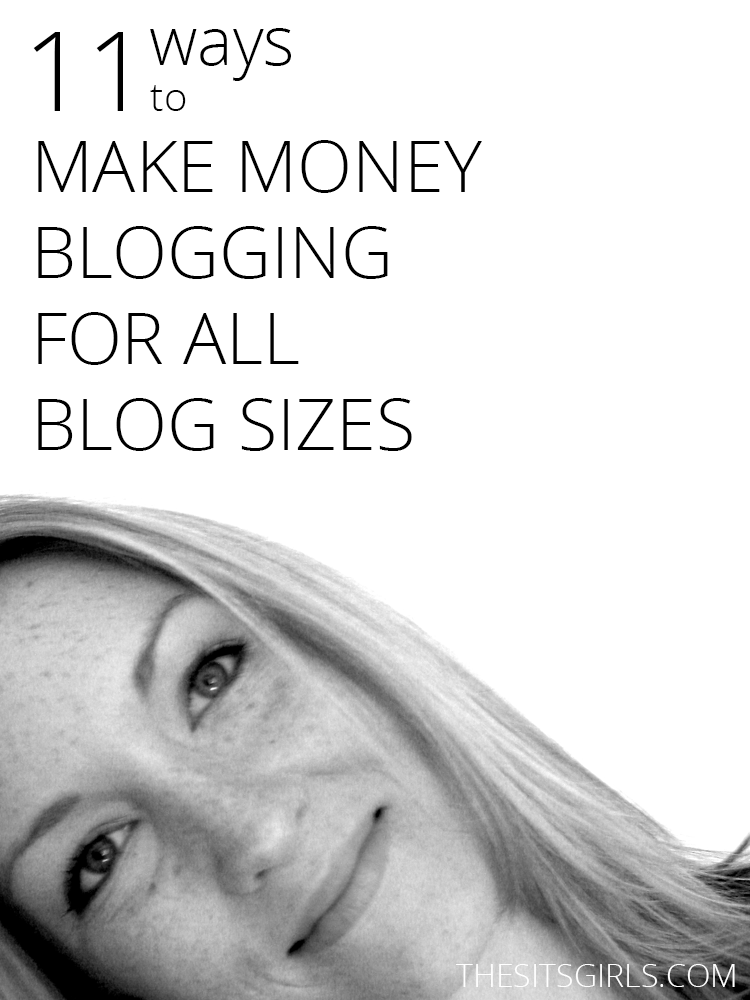 Tips for Writing a Rockin' Sponsored Post
Getting your readers interested in your sponsored post is one of the most important parts of your job once you are selected for a campaign. This process starts with your writing prompt. Even if you're given a dull and not-so-interesting topic, you can spin it around to where… poof… it morphs into something you AND the brand love.
Here are 11 different ways to create stand-out sponsored posts:
Get Creative – Virtually!
A brand hires you to post about their clothing store, but you've never visited and it's located half way across the country. So, what are you going to do to make your post shine?
I recently had a sponsored fashion post I was working on, but I hadn't gone shopping for a new outfit lately – so I created one, virtually. The brand loved my creativity and unique sense of style, and complimented me on how I got my readers involved by asking them to create an outfit as well.
If you can't make it to the store that you're writing about, get creative by including screen shots, screen casts, or even a Google+ Hangout about the brand.
Write a Tutorial
While working on a sponsored post for a craft brand, I created a tutorial using their products. Not only did this ensure my post would do well on Pinterest, it meant the post would be shared with less effort on my part, which is always a plus!
Instead of just talking about glue, I made an interesting post that people want to share, which means more exposure for the brand! If you can deliver a stellar performance on your first sponsored post for a brand, they will most likely come back for more.
Vlog It!
Lots of bloggers absolutely hate being in front of the camera. If you can gather up the courage to create a vlog for your sponsored post, the brand is going to be blown away! By making a video, you're showing them that you're ready to go above and beyond for them – and everyone loves that!
Make Them Laugh
Write a parody. Funny content is king! Always be sure to use your unique voice, but if you're naturally sarcastic and/or funny, use that to your advantage!
More Ways To Make Sponsored Posts Amazing:
Here are more ways to get creative with your sponsored content. And we even created a pinnable image for you to keep as a reminder going forward!
Create a recipe showcasing the brand's product
Include a lesson learned
Integrate current events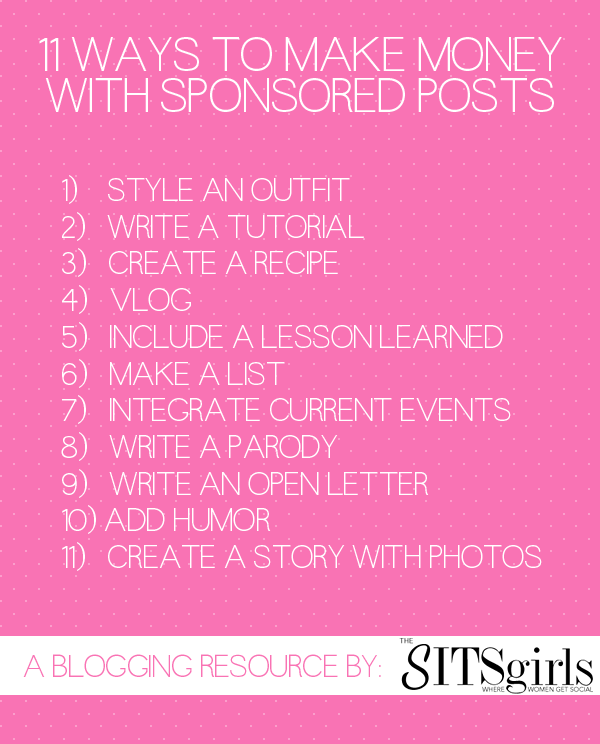 No matter how you decide to put your posts together, be sure to give it your all – every. single. time.
Your Turn
Let's chat all about sponsored content today in the comments below or on our Facebook page.
How do you make sure your sponsored posts rock?
Keep Reading
When it comes to making money online, our Massive Sway network is the team you want to be working with. Not only are we bringing our community fantastic opportunities, but our educational platform also cannot be beat. Check out the below posts on sponsored content and keep learning!