This post may contain affiliate links which may give us a commission at no additional cost to you. As an Amazon Associate we earn from qualifying purchases.
So you have a beautiful blog, awesome content, yet no-one is coming to your blog. You have probably asked yourself more than once what it is your doing wrong. More times than not the answer is pretty simple. Networking! If you don't network and build relationships, it is going to be a lot harder to get people to your blog. Taking some time to build relationships could be difference between no readers and a loyal group of readers.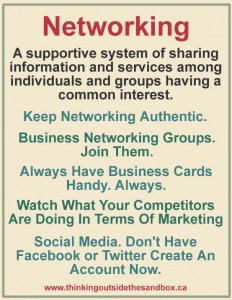 How To Network?
Networking has really helped our business garner a lot of attention and publicity since the beginning, and for very little effort on our part. When we first started, we had so many questions and things we felt like we needed to know but not really anyone to count on. Our families were supportive but we needed a little more guidance. Advice from people that had been in our shoes before and had made it out alive. We slowly started reaching out to people that we wanted to meet, companies we admired and business folk that were doing what we wished for our company.
Read the Full Post Here: What You Need to Know About Networking