This post may contain affiliate links which may give us a commission at no additional cost to you. As an Amazon Associate we earn from qualifying purchases.
The holiday season, whether you celebrate Christmas, Hanukkah, Kwanzaa, or something else entirely, is filled with people buying and giving gifts. Most retailers of tangible products find this to be their busiest, often most profitable time of the year.
But what about those of us who sell eBooks or other informative digital products?
How can we take advantage of this abundant shopping season? As an information marketer or eBook seller, you can join the fray and ramp up your marketing during this time of year to take advantage of the increased use of digital devices.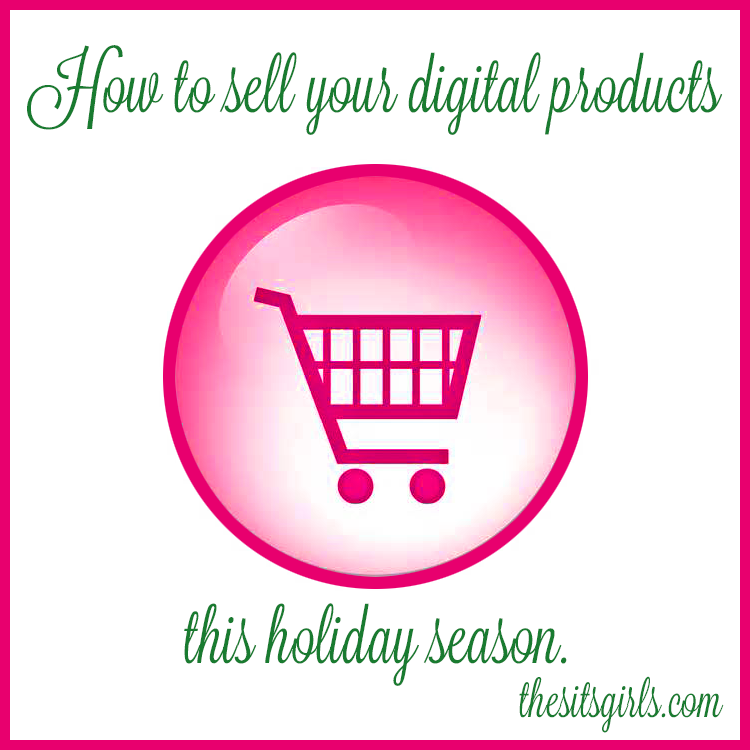 How To Sell Your Digital Products This Holiday Season
Use any or all of these ideas to promote your ebooks and other digital products during the holiday season!
1. Create deal of the day holiday specials, which are specials that change daily. This is a good method if you have several products you can offer.
2. Offer eCoupons through your email campaigns, on your website, and in social media posts. Everyone loves a good deal, and a coupon lets us save instantly on your product.
3. Offer freebies. An oxymoron, I know, because you want to make sales. But the holidays are perfect for giving your customers a free item occasionally. Consumers are usually quick to grab it up and will often go on to purchase your other products. Give away some of your older products as a way to attract new customers.
4. Group several of your eBooks into one large gift bundle package at a reduced cost. Put together a group of related products. If you sell services as an info-marketer, bundle several of your smaller services together.
5. Special services can be an incentive for customers to buy from you during this season. Offer them a free gift when they make a purchase, or give a special group of products to customers who spend a certain amount. Who doesn't love a BOGO sale?!
6. Write compelling and entertaining content about the holidays on your blog. Do holiday lists that still relate to your eBooks. For example, if you sell information products on dog care, you could make a list like "Top Ten Accessories Your Dog Needs for Winter."
7. Cross-promote your books. If your audience enjoys one book, they will probably enjoy some of your other ones. Give them the opportunity to see all you have to offer by cross-promoting them on the sales page or purchase confirmation page.
8. Adjust your prices by dropping them on key holiday shopping days like Black Friday, Cyber Monday and the day after Christmas. Don't make them so low that you don't make a profit, but it should be a noticeable change to buyers; something like 60% off for one day would work.
Use these ideas to get your creative ideas flowing and start making more sales.
Author Bio: Kemya Scott
Kemya is a contributor at Thinking Outside The Sandbox, a site full of information for blogging and business moms.
Keep Reading
Looking for more information about making money online? Here are a few posts you'll find helpful: