This post may contain affiliate links which may give us a commission at no additional cost to you. As an Amazon Associate we earn from qualifying purchases.
Last month, I shared how to use affiliate links on your blog. Now, let's get more specific and focus on a company that everyone is familiar with: Amazon! It makes a lot of sense for bloggers to become Amazon Associates (the name of their affiliate program) because Amazon is a trusted company with huge name recognition.
Instead of having to share your experience and try to sell products from a website that your readers may be unfamiliar with, you're leaning on their prior (positive) experience shopping on Amazon. In addition, you're getting the selling expertise that Amazon already has. When you send a reader over to view a product, they'll also see related products and other items to buy on the same page, which saves you a lot of time and effort. It's a win-win for most bloggers!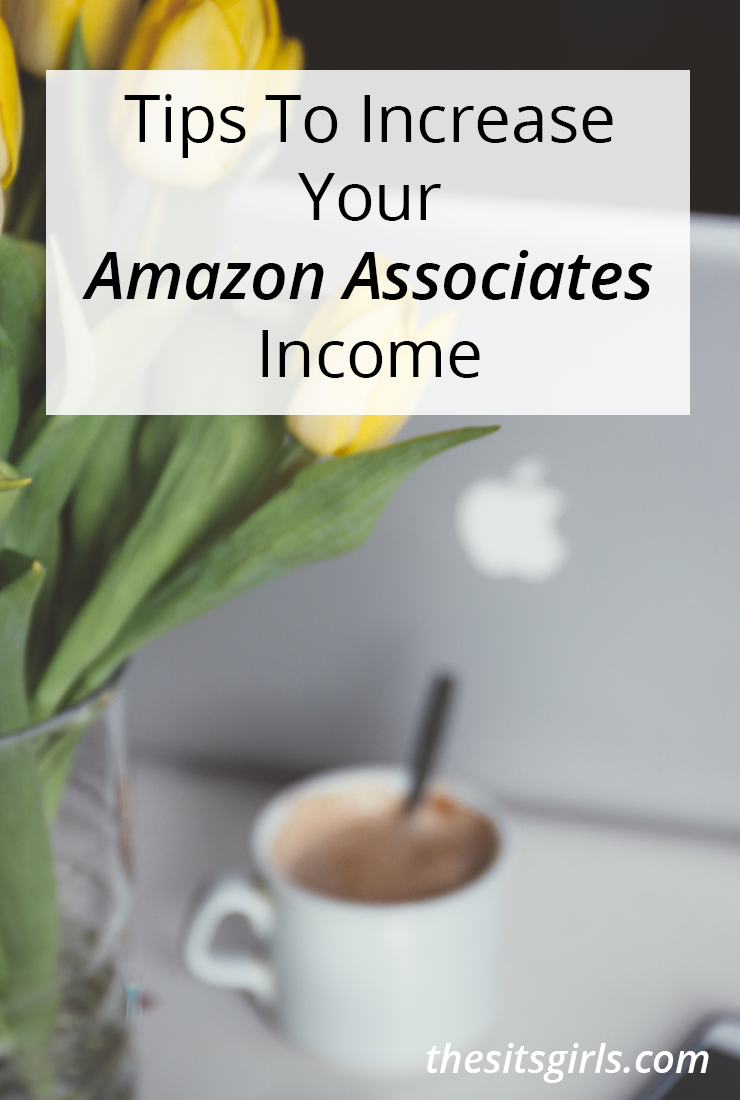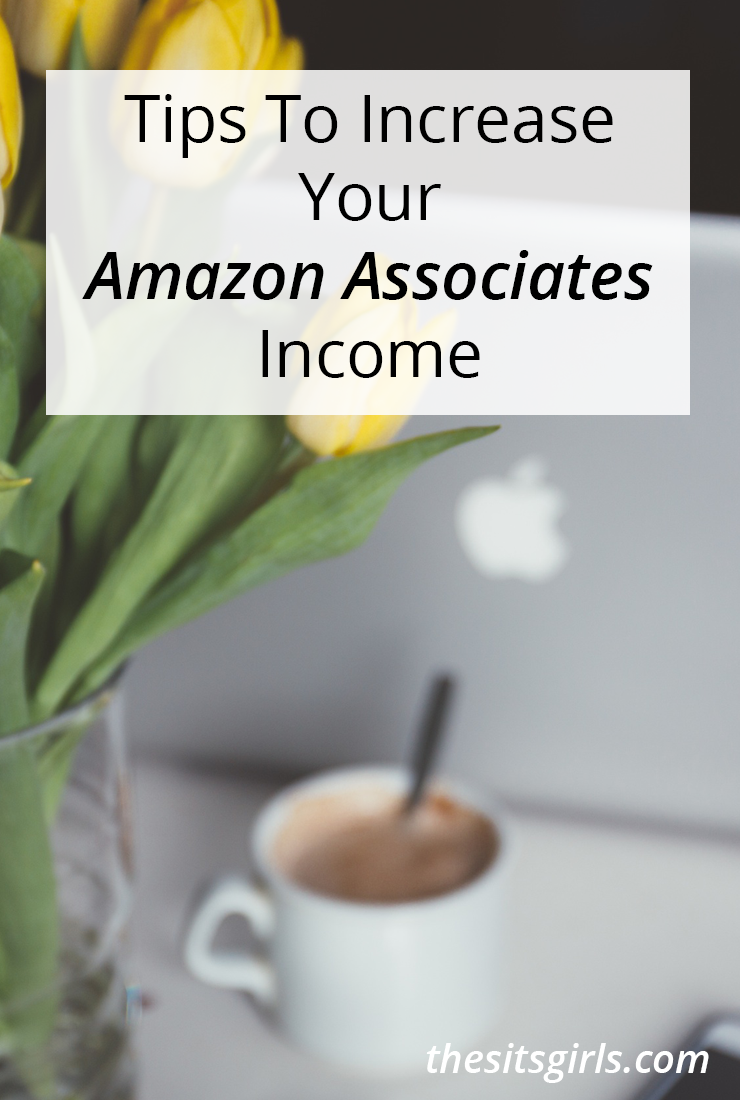 Tips to Increase Amazon Associates Income
Who can be an Amazon Associate?
Take a close look at the fine print in the Operating Agreement to be sure you can join as an Associate. As of August 2016, residents of Arkansas, Louisiana, Maine, Missouri, Rhode Island, and Vermont are not able to participate due to sales tax laws in those states. In addition, Canadian and other non-US bloggers must still adhere to the US agreement.
How to Use Amazon Links
Amazon makes this really easy! With the Amazon Associates bar installed, you can look up any product and get a text or text + image link right on that page. Use these Amazon links on relevant products within your posts. Which posts? So, so many!
All types of posts lend themselves to Amazon linking: book lists, recipes, craft and DIY projects, product reviews, and more. I've consistently made sales on party supplies for this Zoo Animal Birthday Party post from 2012, and I even mention in the post that I bought my items at the dollar store. I included the Amazon links to those supplies, because many busy parents don't want to drive around looking for party supplies, and because many aren't on the tight budget that I am. They'd rather just click and purchase — instant party! Think about how you are serving your readers when you include affiliate links to the items you mention in your posts. You're helping them out by pointing them in the right direction.
Increasing Commissions
When you sell products as an affiliate of Amazon (or any company), you can receive a percentage of the purchase price as your commission. There are a few key ways to do that with the Amazon Associates program:
Use links within posts rather than banner ads. Generally, readers to do not click on sidebar ads, and they clutter up your design. Instead, link to relevant products within your posts. Readers appreciate when you are genuine and share your own experience with products in the context of your storytelling.
Increase the number of items sold. With most companies, obviously, the more you sell, the higher your commission would be. But with Amazon, your earning percentage actually increases during the month as you sell more items. It starts on the 1st of the month at 4% for most products and can go as high as 8%.
Get people to Amazon. One of the great things about the Amazon Associates program is that you receive a commission on anything someone purchases through your link during the 24 hours after they clicked your link. So even if someone clicks through on my $3.99 party cups link, if they purchase a $499 iPad, I get that commission as well! Advertising free and low-cost items like eBook downloads, MP3 songs, and magazine subscriptions related to your blog's niche are great ways to get your readers to click over and start shopping.
Promote evergreen posts with Amazon links. Use Google Analytics to find your 10 most popular posts and go into them to add Amazon links where relevant (and remember to also add a disclosure statement). Then re-promote those posts across your social media channels seasonally or year-round.
Keep these strategies in mind as you plan your editorial calendar, especially during the holiday shopping season. Some bloggers earn more with Amazon Associates during the big shopping months of November and December than they do the other ten months combined.
Remember to Disclose
When you're using affiliate links, you need to disclose per FTC Guidelines to your readers that you are selling something. This is easy to do at the beginning of a blog post or on social media posts. Remember that the disclosure needs to come before the affiliate link, not at the end of the post.
If you haven't signed up as an Amazon Associate, I recommend you give it a try! And if you've been using Amazon links, what are your tips for newer bloggers?