This post may contain affiliate links which may give us a commission at no additional cost to you. As an Amazon Associate we earn from qualifying purchases.
While there are various ways to monetize your blog and make money blogging, many bloggers find other ways to make money online.  They find a niche for themselves, make a connection with someone looking to hire, learn skills that are marketable, or create their own opportunities.
Some bloggers become blog designers, write an ebook, create a product to sell, work for another blogger, write for other sites/magazines, or become brand ambassadors.  To inspire you, we have more examples of other ways bloggers have found ways to make money online.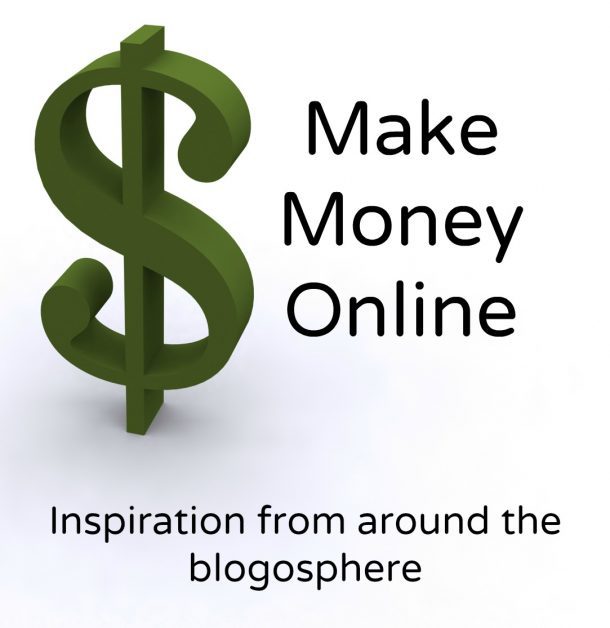 Social Media Consulting
Ashley and I took what we have learned about social media and turned it into a business: Other Half Media. We work with businesses to create and/or implement plans for using various social media platforms, conduct blogger outreach for them, and perform various other activities to help increase their social presence.  We also teach online interactive classes for bloggers through How to Rock Your Blog. We were already talking to businesses and bloggers about the best way to leverage social media, so it made sense to turn it into a paid service.
Freelance Writing
Jessica Watson:  I am a freelance writer for SheKnows and Childswork and I write content for companies as well. It took me quite a while before I was actually getting paid to write. The first thing I did was let anyone and everyone know I was looking for work, I even wrote a blog post about it. Word of mouth is the best way to find out about open writing positions at some of your favorite sites. The second thing I did was invest time is getting my writing out there. Rather than hope someone visits your blog and hands you the position of your dreams, look for opportunities to showcase your skills. Submit to guest post on any site that fits your niche and takes submissions, look for places to contribute for the exposure and to build your resume. Sooner or later you will make the right connection that lands you a paid position.
Company Partnerships
Kim Young:  While blogging many people have found opportunities of contributing for large sites, brand ambassadorships, writing for magazines, book deals, and even appearing on tv shows.  You really never know where blogging can take you.  The information and skills you learn along with the connections you make can have a lasting impression on your life.  I started as a kids craft blogger.  Reading other's blogs showed me that I could pursue my longtime interest in photography. Other mom bloggers were doing it, so why couldn't I try?  That lead me to changing my blog focus and meeting a whole new audience, too.  One of those bloggers recommended a product to me that she loved. Upon checking them out and chatting with the owner, turns out she was looking to expand her products to the U.S. market.  One simple question of "When will your bags be available in the U.S.?" has now turned into me being the U.S. and Canada distributor for SHUTTER|bag, a line of stylish leather camera bags.  I am using the networking and marketing skills I learned as a mommy blogger, to slowly and steadily build a solid foundation for my new business.  It is scary and exciting, but I have an extremely supportive network of friends all over the blogosphere.  So you really never know what doors may open for you.  Just as vast as the blogging world can be, so are its possibilities.
Marketing
Tina Seitzinger:  I'm the Co-founder of Girls' Lunch Out; networking events for women in social media, and I also work from home full-time for BabyCenter in their social media department. I've always used my personal blog, Life Without Pink, as a platform to land projects and positions. I have a marketing background, so for me it was an easy transition. In the beginning, I tried putting myself out there as much as possible by networking, becoming very active on Twitter and Facebook, generating conversations with brands and attending as many events/conferences as I could. I contacted a few companies to see if they had any open positions in their social media department and that's how I landed my first job. It wasn't a ton of money, but I used it to gain the experience I needed. That's really how it all began. Since then, I have worked for a few more companies as either their community manager or social media manager.  Starting Girls' Lunch Out really helped me connect with brands and professionals in the industry. My advice is to network as much as possible and make sure you tell your close contacts you are looking for work. That's the best way to land a job!
Do you make money online? What do you do and how did you get your opportunity?
The SITS Girls has an opportunity for those of you who are expectant moms or moms with kids under the age of 18 months old. Fill out our interest form if you live in or are within an easy drive of any of the cities listed!