This post may contain affiliate links which may give us a commission at no additional cost to you. As an Amazon Associate we earn from qualifying purchases.
I've been blogging for a long time (10+ years), but not making money on my blog until a few years ago. There are so many companies out there for ads and affiliate work as well as companies that offer opportunities to work with large brands. I think the key to being successful is finding the groups that work well for you. The following is a sampling of sites that are helpful when you're looking to make money on your blog (or on your social media platforms!)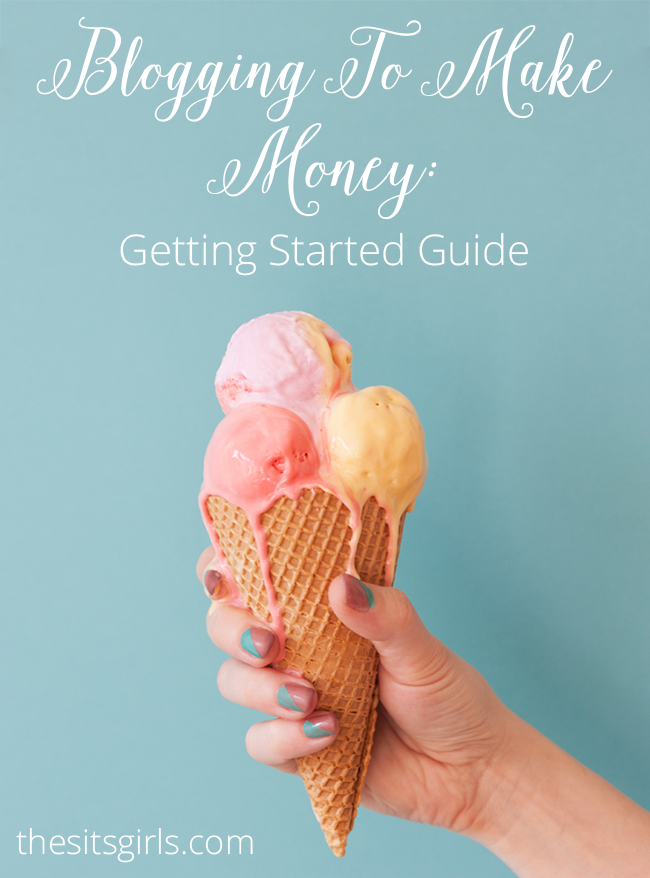 How To Get Started Making Money Blogging
1. Google AdSense – This is an easy one. While it can be slow-going if you don't have a ton of traffic, it does earn money running their ads in your sidebar. (Their ads also don't slow down my site, which is a huge plus for me.)
2. Affiliates. I've had great luck with finding brands I love and use often through Shareasale and CJ Affiliate (formerly Commission Junction). I've even done a few sponsored posts through CJ.
3. Sponsored posts through blogging networks. There are a ton of groups out there that could be mentioned. You apply for various campaigns and they pay well, if you're accepted.
4. Look at the stores you shop online or write about most frequently. Do they have an affiliate program? I shop a lot on Amazon and only in the past year have I been an affiliate for them.
There are more ways to make money, but the most important thing is to stay true to yourself and what your audience wants. And have fun!