This post may contain affiliate links which may give us a commission at no additional cost to you. As an Amazon Associate we earn from qualifying purchases.
Joining us today is Sunday Stilwell from Adventures in Extreme Parenthood. She's sharing her blogging success story and teaching us that when it comes to social media strategies, there are plenty of different ways you can put your skills and know-how to good use.  In Sunday's case, this means helping her real-life sister, Caryn Ross, become an even bigger success!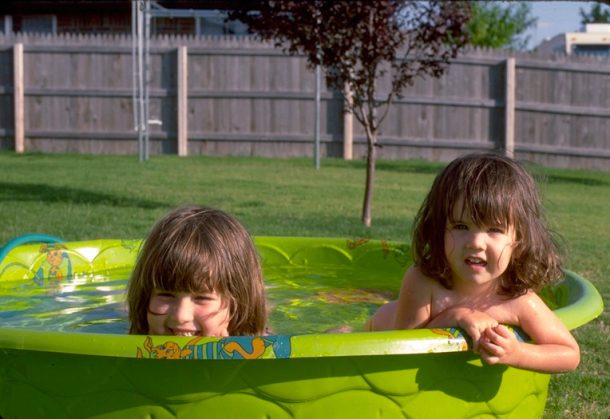 Sunday's sister, Caryn Ross, grew up in Oklahoma in her mother's kitchen. As a teenager she entered home economics cooking contests and brought home blue ribbons. In college she was the go-to girl for a knockout recipe to impress a new boyfriend. She snagged herself a great husband with her winning combination of good food and a great sense of humor.
As a stay-at-home mom to daughter, Caytie, and son, Jack, she spent her free time cooking up memories for those she loves and every Christmas she earned herself a pretty penny baking homemade pies and cakes for people who wanted perfection in a pink box….and Caryn was just the gal to deliver!
In the spring of 2010 after some soul searching and many prayers Caryn stepped out on a limb and decided to enter Paula Deen's Real Women of Philadelphia cooking contest.  She set up her video camera tripod in her kitchen and started shooting cooking videos.  She couldn't narrow down her recipes to just one so she entered a new recipe each week in the Main Course, Appetizer, Side Dish, and Dessert categories and hoped one might catch Paula's eye.
Absolutely no one who knows and loves Caryn was shocked when she got the call that she had been chosen as a finalist and would be flying to Savannah, Georgia to prepare her dish for Paula.
On July 1, 2010 Caryn's recipe for Sassy Tailgate Sandwiches won best appetizer and she was named an official Real Woman of Philadelphia!  Included in her winning was a check for $25,000 and a year full of events promoting Philly.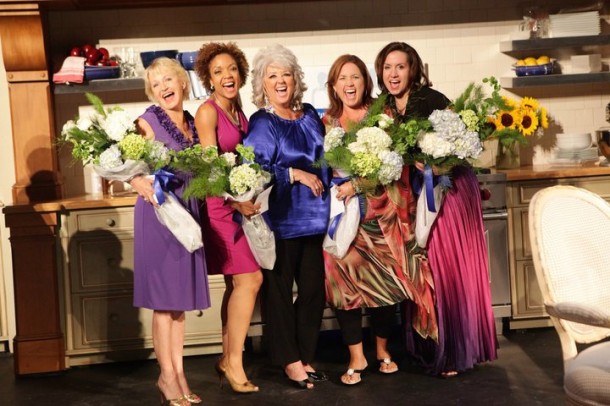 Since that day Caryn's cooking career has taken off!  She has filmed dozens of cooking tutorials for Philly and has has traveled with Paula to promote their community cookbook and new Philly products.  In December Caryn and the other Real Women of Philadelphia ladies were featured on the Rachael Ray Show!  In addition, Caryn films a new cooking segment every week with Oklahoma City Channel 9 News.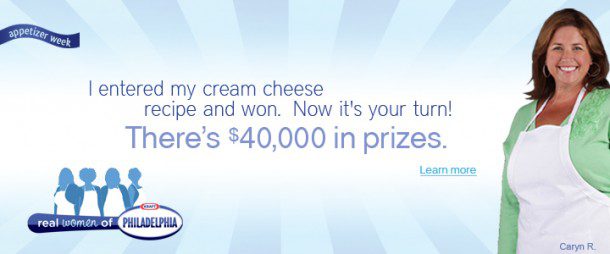 But, when the producers at Kraft asked Caryn to promote her Real Women of Philadelphia journey via a blog she was a bit out of her element.  Clearly Caryn can work some magic in the kitchen, but writing a blog wasn't something that would come naturally to her.  She had only just started her blog, Fat and Sassy Mama,  a few months before the contest began to appease all her friends and neighbors who kept begging her for particular recipes.  For the first time in a long time Caryn was at a loss.
Lucky for her she has a huge fan who is also her sister.
And a blogger.
Sunday Stilwell of Adventures in Extreme Parenthood began blogging in the winter of 2008.  She loves to share her daily adventures in raising two boys on the severe end of the autism spectrum while maintaining her snappy sense of humor.  You may have never heard of her, but I would be willing to bet you've seen her Banshee mask at Bloggy Boot Camp or on Twitter at @xtremeparnthood!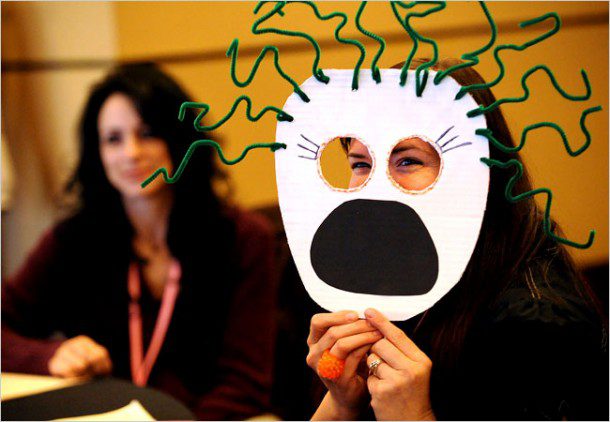 Sunday began making changes to her sister's blog even before Caryn asked.  She convinced Caryn to make the move from Mac to Blogger and created her backgrounds, buttons, and a new header.  She wrote her "About Me" page and started pulling the numerous links and videos from various sources on the web and organizing them into posts as Caryn was preparing to travel to Savannah.
Since then Caryn's blog has evolved by leaps and bounds thanks to a stream-lined design by The Frilly Coconut and thanks to Sunday working behind the scenes organizing each post, adding the necessary pictures and links, and doing a fair share of the writing.  Sunday also expanded Caryn's social media reach thanks to a twitter account where she happily spends her days pimping out her sister's blog via @fatandsassymama.
These two sisters make a great team and in the process their collaboration have created a great blog filled with delectable dishes, humorous stories, and proof that dreams do come true.
Other Related Social Marketing Articles