This post may contain affiliate links which may give us a commission at no additional cost to you. As an Amazon Associate we earn from qualifying purchases.
If you are looking for a media kit example…especially as a smaller blogger…then you've come to the right place.
As a blogger, there are key pieces of information about your blog you want to make sure you share with prospective businesses. Sometimes brands want to get to know a little more about you before they approach you to see if you're a good fit for their needs. Having a media kit ready to go right on your blog makes your site that much more friendly to companies.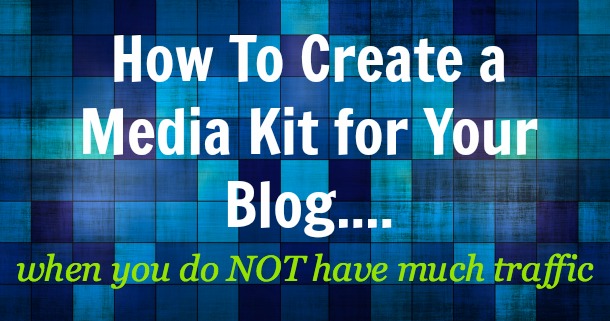 Media Kit Example for Bloggers
Media kits are kind of like resumes — they should be compact, include only the most relevant and timely information and should be a conversation starter. They don't need to answer all of the questions a brand may have and honestly, it's better if they don't.
Consider them like a movie trailer…a great introduction to you and your blog. Brands will use these kits to decide whether or not to move forward with a longer discussion, and that should be your goal. You probably won't book a job or a project solely on the weight of this kit, so consider it the cocktail hour that you hope will lead to a sit-down dinner.
So, how big should it be? And what should be included, especially if you don't have as many page views or inbound links as other bloggers?
Read the Full Post Here: Blogger Media Kits: When You Don't Have Much Traffic