This post may contain affiliate links which may give us a commission at no additional cost to you. As an Amazon Associate we earn from qualifying purchases.
If you are looking to work with brands or write sponsored posts, knowing your blog stats is crucial!
You need to quickly be able to tell a potential client your blog stats and we are not talking about the ones on your blog dashboard. You need to be able to supply stats from Google Analytics. Having an updated media kit on hand will ensure you always have up-to-date information available.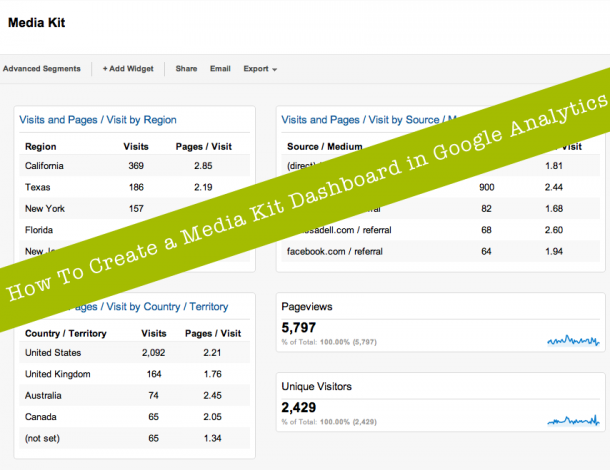 How to Create a Media Kit in Google Analytics
I'm working on creating & treating my blog like a business, and one thing that helps is tracking the monthly statistics. I've blogged about how I keep some information at hand, but there is a need for bloggers to have a more formal document to provide should it be asked. Here's a quick how-to guide to make your own Media Kit Dashboard in Google Analytics – it'll make monthly updates a breeze.
Read the Full Post Here: How to Create a Media Kit in Google Analytics