This post may contain affiliate links which may give us a commission at no additional cost to you. As an Amazon Associate we earn from qualifying purchases.
There comes a time in every blogger's life when they start to receive pitches from public relations firms. It can feel exciting (omg – I'm on a List!), it can feel confusing (how did this person get my email address and what do they want from me?), and sometimes it can even feel downright insulting (i.e.: the time I got pitched the latest and greatest girdle for the fashion-forward mom).
Many bloggers come into the space with dollar signs in their eyes, looking for opportunities to make money. And when PR agencies come knocking on their doors, but without cash in hand, it can lead to a lot of misunderstanding.
If you haven't figured it out already, let me break it to you: PR agencies don't pay bloggers to cover their news.
And why don't they pay bloggers? Because paying for coverage isn't public relations, it's advertising. This leads to a lot of disappointment and sometimes anger among the blogging community.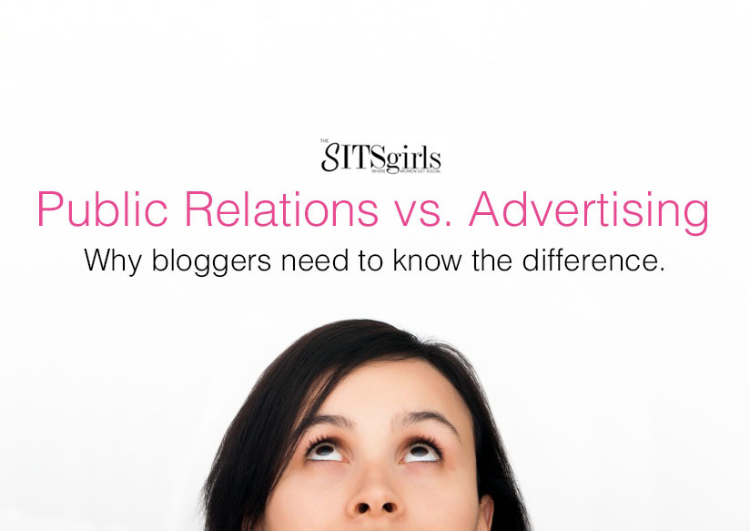 The statement I hear most often sounds something like, "Can you believe this person wants me to work for free?" or "Here we go again, another PR person wanting something for nothing." I've even had well-known bloggers tell me how they just respond with their ad rates and nothing else, and then they laugh when they don't get a response back. A lot of this is understandable, but I can tell you right now that the latter is totally unacceptable because, professionalism.
This topic comes up so frequently and there is so much misinformation out there that it seems like a good time to do a little "PR 101" refresher course for those of you who slept through it your first year of Junior College. Or was that just me? The 90s were such a long time ago…
Luckily, I was able to snag a few minutes to interview a true expert on the subject. Julie Miller has worked in public relations for over 25 years and she is the Director of Public Relations for Intuit's consumer products: TurboTax, Quicken, and Mint. If anyone can help clear up the confusion between public relations and bloggers, it's Julie.
Why Don't PR Agencies Pay Bloggers: The Interview
Let's get started!
Hi Julie! First, I want to thank you for taking the time to chat with me. There is so much misinformation floating around the Internet about the role of PR, and the relationship between bloggers and PR, and the difference between PR and advertising, and when a PR agency might or might not pay a blogger, and well, you get the picture.
Soooo…What exactly does PR do?
You know what? I've never been asked this question! On the most basic level, public relations is fundamentally about working with journalists, bloggers, and other influencers to help get your message out. It's what we would call "earned media." It's not paid.
What is the difference between earned and paid media?
Well, earned media comes in two forms:
News coverage online or in broadcast media.
What your customers say about you.
Either way, earned media is an amplification of your brand and the experience people have with your brand.
In earned media, PR tries to influence the message but they ultimately have zero control over the end result. The key word here is influence – the agency can only try to influence the message.
Paid media, or advertisements, are similar, but you are paying a media outlet or website to run an advertisement for your brand, company or product. In this circumstance, the blogger would have no control over the copy, creative, or positioning of the advertisement. The key word here is control – the agency has control over the message.
Inherently, advertising is really a marketing vehicle. Not only do you get to control the message, but the message also consists mostly of marketing language. Jingles and catchphrases are good examples of marketing and advertising language. Ads persuade you to buy. People know when they are being sold to in the form of advertising, and often, they are skeptical.
Earned media is more about having an actual conversation – it's not about driving a marketing message. A message that works well in a paid advertisement often needs to be tweaked for public relations use. The PR message that gets communicated via a 3rd party (i.e.: a journalist or blogger) should be informative and valuable to the reader. It should also establish credibility with the audience.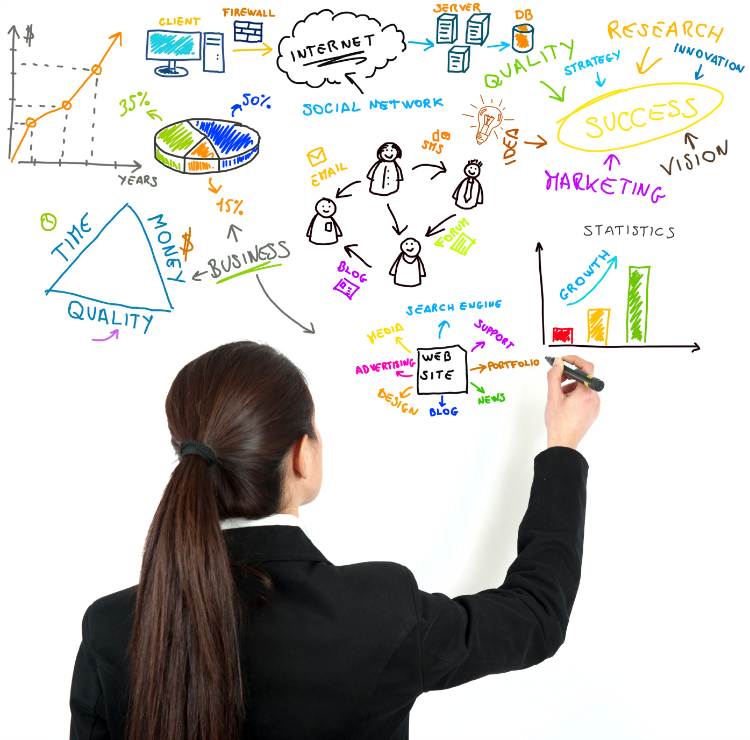 Just to get it straight, a PR person gets a list of media contacts together and sends out their pitch. What is the intention behind that?
One of the tools a PR person keeps in their toolkit is a media pitch. Think of it as a short sales pitch to invite a conversation and/or an interview between the company and the journalist or blogger.
When a PR person puts together a targeted media list, it usually includes what the customers are reading. So, if you are trying to reach young girls, then maybe Seventeen Magazine is a good media outlet to pitch, but it's probably not great if you are trying to reach working mothers.
The key is to communicate a compelling angle that is relevant to the audience and delivers a benefit to the audience you are trying to reach.
So, I'm a blogger and I've just received a PR pitch. If I'm interested, what should I do next?
The pitch really serves as a door opener to have a future conversation, whether on the phone or by email. What you hope is that it creates an opportunity for the blogger to speak with a PR person, expert, internal product manager, or marketing manager to do an interview that hopefully results in a blog post about whatever the topic is.
A lot of bloggers think they should get paid to cover company news. Can you tell me under what circumstances would a PR agency pay or not pay a blogger?
Generally speaking, my opinion is that you don't pay bloggers to cover news or products. If you want guaranteed placement, then that's what ads deliver.
Still, there are lots of ways to find shared value with bloggers.
It's important for the PR person to figure out what the blogger would find valuable. Maybe they would be interested in a link back from the company, or maybe there is an opportunity to provide product for a giveaway that drives traffic and engagement. But an outright exchange of money for coverage isn't appropriate.
I think that's definitely a valid point of view. Still, a lot of bloggers argue that if the PR agency is getting paid, they should get paid too. A lot of bloggers feel they shouldn't be "working for free." How would you respond to that kind of statement?
The assumption a PR person works under is that the pitch has a message your readers might find value in. Smart PR people figure out how to find the benefit, craft the pitch accordingly, and build a relationship with the blogger.
Unfortunately, not all PR people are as thoughtful and are broadly spamming bloggers, journalists, and media. I've been doing PR for 25 years and there are regularly stories about PR people who do dumb things, including offering trips and money to bloggers for coverage.
Ultimately the PR person's job is to drive awareness and consideration about whatever company, product, or brand they represent and they need to do it in a highly ethical and strategic way.
Some bloggers have found success working with PR agencies as a "brand ambassador." What is then the difference between PR coverage and brand ambassadorship?
Typically, my interpretation of a brand ambassador, or spokesperson, is that the ambassador speaks to the media. Your job as a spokesperson is to get the person you are talking to excited about the brand you represent. And then that person, they can be a blogger, journalist or even a consumer, gets interested and spreads the message. Spokespeople are often experts in a field or influential in a specific space. The spokesperson carries the company's message and keeps people talking to them.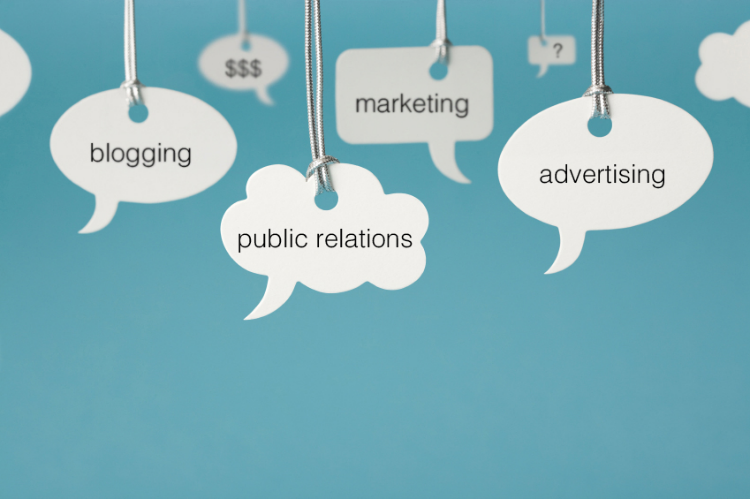 This is where media training comes in, right?
Being a good spokesperson is an art, just like being a great public speaker or storyteller. There are a lot of media dos and don'ts and the art is in honing your message and finding those high impact sound bytes that will get picked up and get the company's name included in an article or story. Media training is rigorous and ongoing. It's a critical part of preparing a spokesperson to go out and represent a brand.
If a blogger gets pitched and they are more interesting in a paying opportunity, what do you recommend?
There is certainly an opportunity for bloggers to contribute and get paid. Perhaps they can get paid to write a story for the company blog. Often, the relationships between PR and bloggers can also lead to advertising opportunities as another potential source of revenue.
Before we go, I have to ask you about the so-called "blacklists" PR agencies are rumored to keep. This is something we love to speculate over. Is there such a thing? And if so, what would get a blogger blacklisted?
I think there is an unwritten expectation of trust between PR people, journalists, and bloggers. Many times a PR person will release information under an embargo, as in – "I'm giving you this information in advance but you cannot post your story until the specific date I give you." More and more media outlets simply won't take any information under embargo. I totally get that. But if a blogger took the information and didn't maintain the embargo and just ran the story, that would make me, as a PR person, less likely to work with them in the future. The blacklisted thing seems pretty severe, in my opinion.  I also think a lot of the "blacklisting" is situational. This is a symbiotic relationship. Ideally, the blogger needs the PR person and the PR person needs the blogger. So we are constantly finding ways to work together that's mutually beneficial.
What would benefit the blogger, besides money? The information, the relevance? I think there are a lot of bloggers who feel they don't need the constant stream of pitches. I hear a lot of bloggers complain about it, actually.
What I'm hoping the blogger I'm pitching to needs is a constant source of relevant news, topics, and story ideas. It's hard to write and run a blog and keep abreast of everything at the same time. If the relationship is kept up over time, then maybe the blogger gets the opportunity to break news, which drives up their equity in the space.
Hopefully your PR relationships as a blogger are keeping a constant flow of ideas coming in. I'd like to think the relationship goes both ways.
This article has been edited for length and clarity.