This post may contain affiliate links which may give us a commission at no additional cost to you. As an Amazon Associate we earn from qualifying purchases.
When I first started to blog in the early days, it was to share about my family life for personal reasons. Slowly, family and friends began to read and then as some time went on, I found strangers and even other bloggers reading as well. Then a light bulb went off, and I realized I could blog and make actual money writing review posts for companies and taking on sponsored post opportunities.
I can tell you that my first experience back in January 2013 with my introductory review post wasn't the best overall experience. The company I was working with dictated what they wanted and expected, but I didn't set up clear guidelines or negotiate with them to get the best exposure on social networks or even get paid.
I was truly wet behind the ears so to speak where doing sponsored reviews was concerned
But I knew I wanted to keep trying to see if I could make it work for me.
Thankfully I didn't give up, and did my homework where companies and sponsored content were concerned for future opportunities. I've grown and learned quite a lot since that first post.
How do I get the most out of my review posts to make them work for me?
For starters, I make sure to only work with products and services that I would use for myself or my family.
On any given week I get tons of company e-mail requests for me to share sponsored content.
I also belong to several blog networks that work with larger companies to offer review opportunities to bloggers and writers.
Many that contact me, or are listed in these networks, don't fit my blog or my personal lifestyle to be quite honest. Those are the first opportunities to just get trashed or not responded to.
Sorry, but if I can't see myself using the product or service at hand, I won't bother to respond, because enough pulls at my plate weekly that I just have to let it go, delete the request, and move on.
But what if I am interested in the proposed sponsored post review?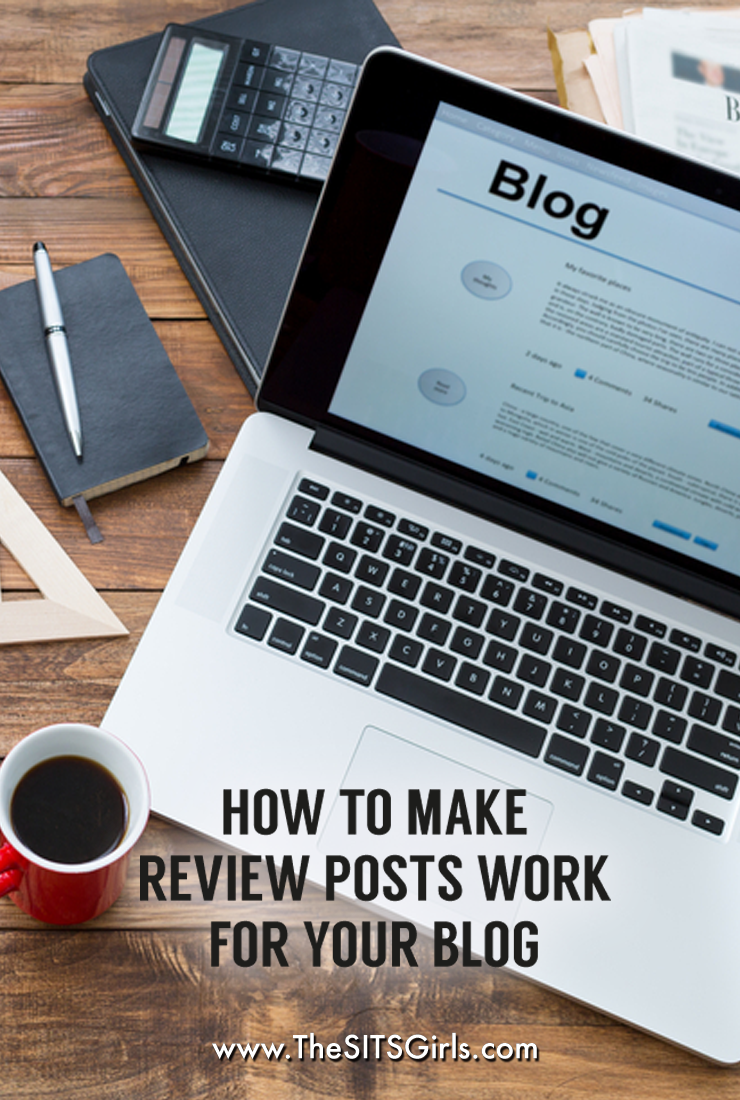 Here are my four surefire tips how to make the most out of review posts.
1.  Use an Advertising Page for Review Post Requests
Once I knew I was serious about writing review posts, I made sure to create my advertising page, which serves as a media kit for prospective companies.
On my advertising page, I include my blog stats as well as my social media network stats.
Why?
Because most, if not all companies, like to know you are well respected and influential in the blogging community, as well as on social networks.
On this advertising page I also include all the review content with links back to the original articles, so all prospective companies can see my past reviews and the companies I worked with in the past.
Last thing I have included is my Passionfruit advertising rates (they do charge but it's worth it for me to use their set up for selling ads). This allows me to have all advertising and review posts rates in one place, so nothing is a surprise to those who might want to collaborate with me on review posts or advertise.
Pricing is the essential key here. My one huge piece of advice is to never undersell yourself or your services. Your opinion matters and is truly worthy and valuable, as is your time. Make sure to set a price you feel proud and comfortable with asking. Negotiations can take place, but try never to low ball yourself or have others do that to you, either.
By the way, there is no second guessing here, because everything is listed very nicely and concisely for all businesses to find in one place. They can easily learn all about my blog and how I conduct my blog business.
2.  Responding to Review Post Requests
If I am interested in the review request, I will always write back or apply in a timely fashion.
For the e-mails requests, I have a pending folder in my e-mail where I file these requests as the come in daily. During the week I try to set aside a bit of time to respond (at least once a week if not twice a week). Here, I will thank them for their interest in working with my blog as well as direct them to the above pre-set advertising page for further information. I close the e-mail by thanking them again and expressing my desire and hope to work with them on this review.
For the blogging networks I belong to, I will apply only for the opportunities I feel are in alignment with my blog and lifestyle. I apply for these as soon as possible, because many have deadlines for applications. I try to sell my blog and give all the pertinent information they ask for as concisely as possible.
3.  Sealing the Review Post Deal
Once I hear back about the review post request, and see they are willing to work with me at a fair and set price, I proceed by letting them know in a new correspondence my time-frame (which is also clearly stated on my advertising page) for when I will publish this post, as well as sending them my mailing address if they are sending a product for me to review.
For the networked blog review opportunities, I review the terms and dates they expect the review to be published by. If this all sounds amendable to me, I accept the contract and proceed to work on my article as directed.
Once I receive the product, I may send another e-mail to let the company know the package arrived safely. At this point I begin writing my blog post. For more on the actual review, see here.
4.  How to Deal with Review Post Issues
Nothing is perfect, and even after that first sponsored post that wasn't ideal for me, I have had my fair share of issues.
The key, I have learned, is trying to work effectively and efficiently with the companies to hash out any unforeseen issues.
One time I had a review opportunity that wanted me to share on one of my sites versus the other. However, this wasn't a good fit for the site on which they wanted the post published.
Here is the thing – as much as I value a company's opinion, my sites are run by me and I feel that the final say for what I share on these sites are up to me.
I wrote the company back kindly letting them know this.
I might be losing money for issues like this, but I truly feel strongly that I don't want to comprise my values ever.
In the end, I nixed the review article, because it wouldn't be the right fit for my personal blog.  But to be honest, I still felt I did the right thing.
Bottom line — when problems do arise with companies with review posts, you need to go with your gut and act quickly in a business-like manner to try to resolve the issue(s) at hand, so you can either salvage the sponsored review content or sever ties moving on to the next sponsored opportunity.
You will learn and gain valuable experience with review posts.  
So, don't fret, and jump in any time. The review post water is just fine!
For more help with sponsored posts, check out 8 reasons you are NOT getting sponsored post opportunities and read our tips for getting creative with your sponsored content.