This post may contain affiliate links which may give us a commission at no additional cost to you. As an Amazon Associate we earn from qualifying purchases.
Running a giveaway might look easy on the surface, but there are a lot of rules and regulations. Social media sites like Facebook have recently started cracking down on giveaways that don't match up with the Facebook terms & conditions. Knowing how to run a giveaway and knowing what's okay and what isn't will save you a lot of headache and grief.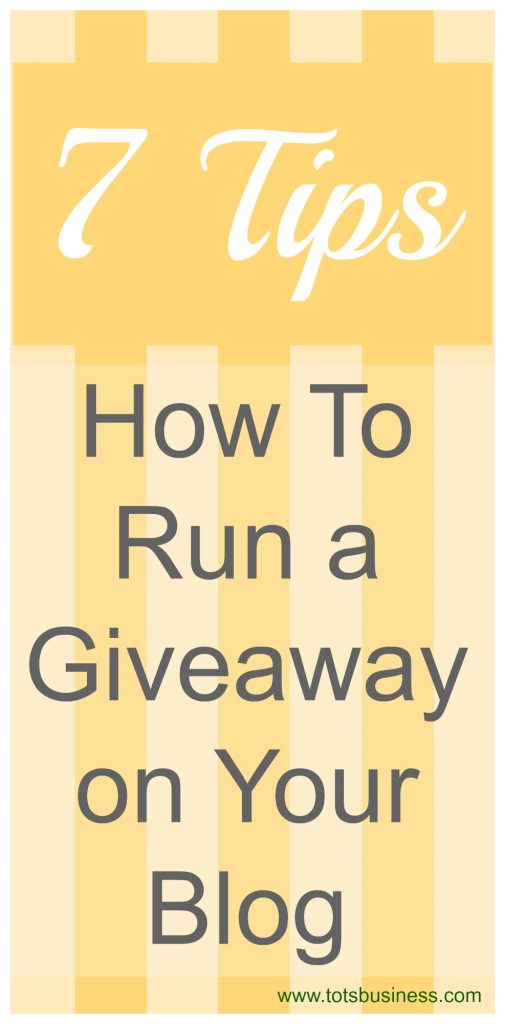 How to Run a Giveaway On Your Blog
Take a read of our post full of tips to help you impress sponsors, attract entrants and run a smooth and professional giveaway on your blog.
1. Give different value of points for each type of tasks. On my 'What NOT To Do When Running A Blog Giveaway: 7 Tips" post, I said I didn't like when all tasks were worth more entries (like 10). What I do like is when tasks that require a different amount of effort or are of different importance, are valued with a different amount of entries.
Read the Full Post Here: 7 Tips On How to Run a Giveaway on Your Blog