This post may contain affiliate links which may give us a commission at no additional cost to you. As an Amazon Associate we earn from qualifying purchases.
The last step in kicking off your blog-based business is to make a plan; a little road map so you know where to channel your energy. Having a plan is also the only way to keep going when you are tired or frustrated. And it's a really cool accountability tool that will allow you to chart your progress (or lack there of).
The key is to create a simple and strategic business plan, rather than some crazy, 50 page, MBA certified one, because you'll actually get it done and be able to follow it.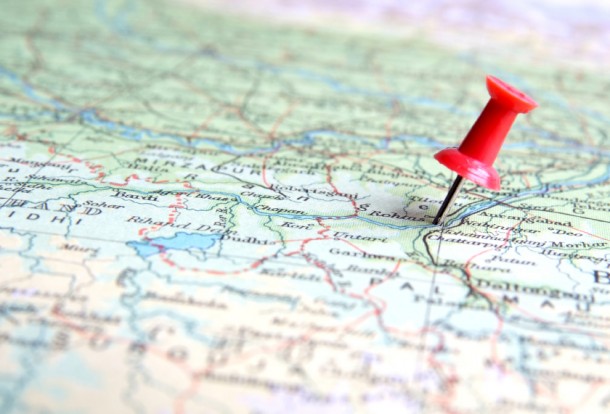 Step 1: Determine Your Message
In the MBA version of a strategic business plan, this would be your mission statement. I happen to think mission statements are highly overrated. They are wordy, boring, and ultimately do not make much sense.
So instead, focus in on your main message.
What is your blog's over-arching takeaway?
What problems are you solving?
How is your reader's life better because they visit your site?
Once you've honed your message into one or two sentences, write these statements down somewhere you can see them when you're working on your strategic business plan.
Every time you make a goal or do anything for your business, ask yourself how it supports your main message.
Step 2: Decide On Your Tracking Method
I'm so tempted to tell you to write your message and all your other goals on a whiteboard, because that's what I do and it really works for me. But that's me, not you.
You already know what helps you stay organized, so instead of adopting someone else's method, do what you know works. Just make sure it follows the three golden rules of tracking:
Create a system that is easy to maintain
Make it easily accessible and visible
Keep it fluid so that you can adapt to your business' changing needs
Step 3: Set the Right Kind of Goals
A goal isn't a goal until you write it down and give it a deadline. Until then, it's just a hope or a dream.
A goal is also something that must be attainable – something you have direct control over.
For example – I might want to boost my monthly readership by 30 percent. This fits the definition of a lot of goal-setting advice. It's concrete and measurable. But since I can't actually grab that many people and force them to sit and read my posts, it's not really attainable.
However, I can control my visibility. So instead of making my goal for 30 percent more readers, I can get my writing in front of more eyes by doing guest posts. So my actionable, controllable goal would become, "Line up three guest posts this month."
Step 4: Build a Strategic Business Plan Using Your Goals
Your strategic business plan is made up entirely of three types of goals: long-term, short-term and immediate.
Long-Term Goals: These are goals that are at least a year out. They are the big, overarching goals that directly support your main message. You should have two to four long-term goals per year.
For example, one of my long-term goals is to write and launch an ebook about marketing an Etsy shop.
Short-Term Goals: These goals directly support your long-term goals. They are concrete, actionable, controllable and each one has a deadline.
On my journey to an ebook, my short term goal would be to research other Etsy marketing ebooks. Then, next month, I might plan to write an outline for the ebook. I could also have a simultaneous focused goal to grow my email subscription list in preparation for my ebook launch.
Immediate Goals: These are daily or weekly goals. They break down your short-term goals into doable tasks.
Back to my ebook example, the month I outline my ebook, my daily goals might include tasks such as: brainstorm chapter ideas, write the outline for chapter one and so on.
Step 5: Know Your Limits
There's nothing worse than setting your sights so high that you fall flat and feel like a failure. You know how many other hats you wear in addition to running your bloggy business.  Don't use this as an excuse to be a slacker, but don't kill yourself either.
Step 6: Constantly Re-Evaluate
Review your progress at least once a week. Figure out what's working and what's not. Are you goals pushing you towards your main message? Are you getting closer to your long term goals?
Adjust your plans and goals so that you are hitting the mark. As you do this during the coming weeks and months, your business will undergo an amazing transformation from a strategic business plan or idea to an actual, real-life business.
More From Our How To Make Money Online Series