This post may contain affiliate links which may give us a commission at no additional cost to you. As an Amazon Associate we earn from qualifying purchases.
Are you making money from your blog? If you can answer yes to that question then you need to claim that money on your tax return. Throughout the  year you should be keeping a running list of any income you receive from blogging as well as any expenses you paid out.
We've put together some of the main expenses you should be able to write off when doing your taxes this year. This list is solely based on our experience and by no means are we professionals when it comes to taxes.
For the most up-to-date information and the most accurate information for your personal situation, please contact a tax professional.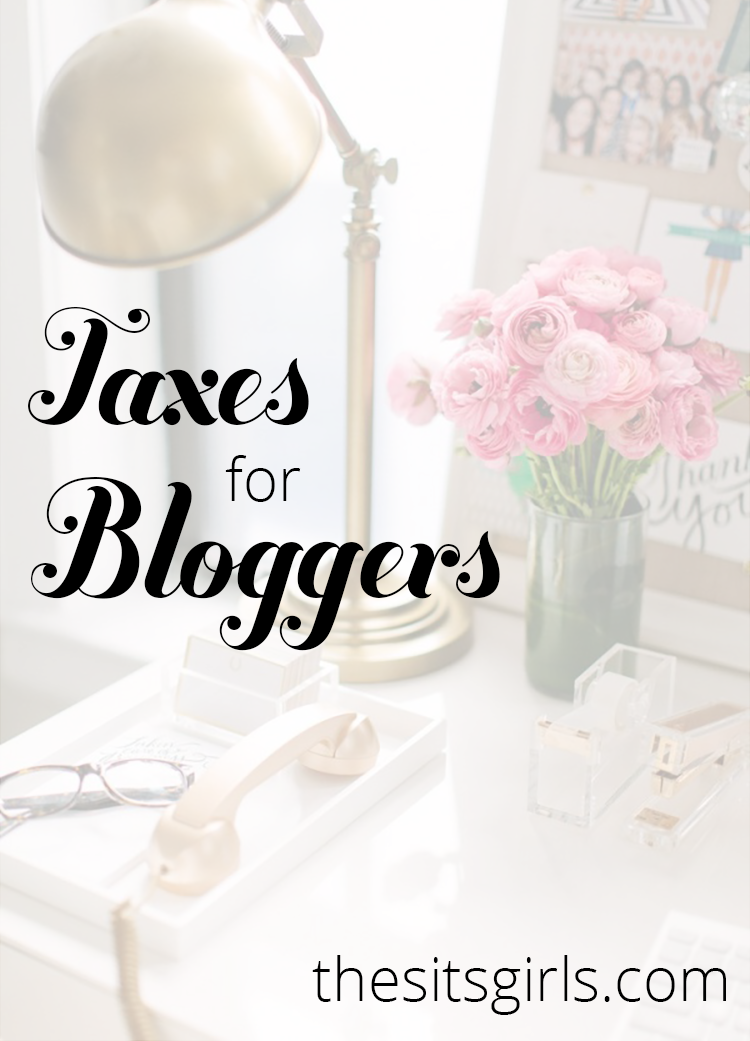 Tax Deductions for Bloggers
Below you will find a general list of items that might be considered tax deductible. Make sure you keep receipts for anything you purchase related to your website. Should you get audited you will want to ensure you have proof to back up any of the items you are attempting to use as a deduction.
Internet and Hosting Expenses
It costs money to run a website and these expenses might be tax deductible for you! Your internet service, web hosting fees and your domain registration are some of the expenses that might quality for a deduction. Be sure to keep track of your hosting, internet and domain registration fees so that you can talk to your tax professional about what qualifies and what doesn't.
Conference and Other Travel
Have you traveled to a conference recently? If so you might be able to write off your conference ticket, hotel and any other travel costs associated with your trip. If your conference was paid for by a brand then it might not be considered tax deductible. Your accountant should be able to go over the details of your conference and let you know what percentage of your trip can be considered a write off.
Advertising
A lot of bloggers pay for advertising in some form. Advertising could be paying to have your button on another blogger's page, promoting your posts on Facebook, using Google Ad Words or any other type of advertising. If you have done any type of advertising you will need to bring this up with your accountant, chances are it's tax deductible.
Design and Maintenance
Maintaining your blog can be extremely expensive! You might pay someone to do the maintenance on your blog, maybe you use paid plug-ins or a combination of both. Either way these are expenses related to your blog and will probably count as a deduction. The same goes with any design work you have done to your site. Hiring a designer, buying stock photos, subscription fees to places like PicMonkey are all expenses you should be keeping track of.
Supplies
If you are purchasing computer equipment, paid plug-ins, business cards or office supplies make sure you are saving your receipts. Any type of office supply might be considered tax deductible. If you have a home office in your home you might be able to get even more deductions based on the square footage of your office and home. You should also keep track of any supplies you bought specifically for blog posts (recipe ingredients, craft supplies, etc) as well as cameras, lenses, and other photography equipment.
KEEP READING!
Looking for posts similar to this one on tax deductions for bloggers? Here are a few links you might find helpful: