This post may contain affiliate links which may give us a commission at no additional cost to you. As an Amazon Associate we earn from qualifying purchases.
When it comes to working with brands, how do you know when to jump in? Common questions bloggers often ask themselves include, "How big does my blog have to be to work with brands?," "What brands work with new blogs?," and "I don't have good stats, can I still work with brands?"  
And while stats do play a role when it comes to brand ambassador work, there are much more important factors you should evaluate as you take on sponsored posts.
Read on to discover our top ten questions bloggers should ask themselves before diving into working with brands.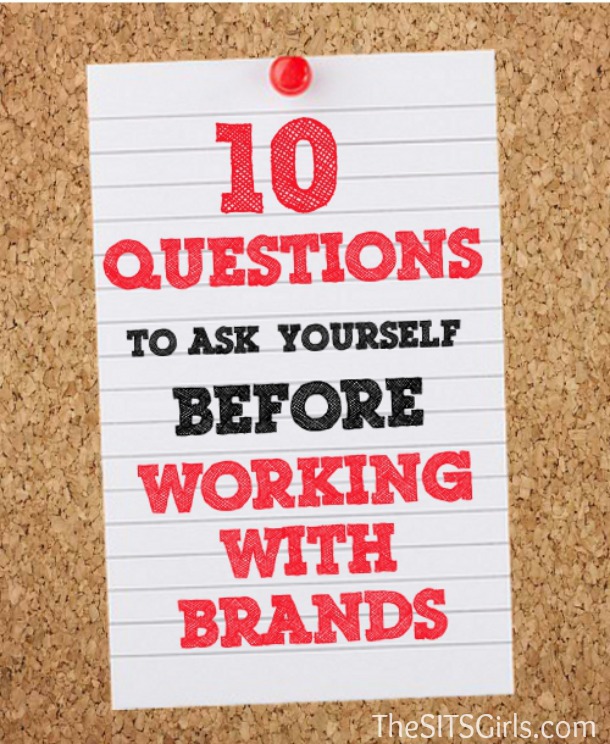 Working with Brands Successfully
1) How much content do I have built up?
 
Make sure you have a good base of your own content built up on your blog. Brands want to work with blogs that appear to be established. They also want to see your writing style.
Your base content brings in readers, and in a perfect world, your sponsored post is another part of your story-telling.
2) How often do I post and is my posting regular?
Again, brands want to work with blogs that appear to be established. Posting randomly every 1-2 weeks does not make for an established blog. Consider writing a minimum of twice a week and if possible, post on the same days every week to maintain consistency.
3) Am I PR friendly?
Make sure you and your blog have what PR agencies are looking for. You need to be easily accessible and professional. Check out these posts for help on being PR friendly:
4) What make me different?
 
This can be a difficult question to answer. What makes your blog unique? Maybe it's your writing style, maybe it's your unusual take on a common niche, maybe it's your excellent photography… Whatever it is, knowing what makes you unique gives you a better way promote yourself.
5) What is my brand?
 
Does your blog have a brand and what is it? Am I recognizable across all social media networks? Having your own brand makes you appear more professional and helps you to stand out. These two posts are great for learning about blog branding:
6) What can I offer?
 
Before working with brands, figure out what you are willing to offer them. Will you write sponsored posts, provide reviews and/or giveaways, host Twitter parties? Write a list of things you will and will not do for brands. Also check out 8 Things All Bloggers Should Know Before Pitching a Brand for other questions to ask yourself about what you can offer.
7) What is my price?
 
If you are a new blogger, then this might be difficult for you to determine. There is no right or wrong answer, and there is no special or secret formula. What people charge for sponsored content ranges greatly based on many factors. The main factor should be determined by what you feel your time is worth. Don't sell yourself short!
8) Have I posted negatively about brands on my social media networks?
 
Think your past rant about XYZ Company on Twitter doesn't matter? Think again. If you are interested in working with brands, keep the negative stuff to yourself and share the positives. I'm not saying you can't rant. If you must (which I suggest you don't), keep the actual company name to yourself. Brands want positive press and will be looking to see how you've treated others in the past as an example of how you will treat them.
9) Do I act like a big blog?
 
So your blog is only 6 months old? Who cares? We were working with brands, both small and local, at the end of our first month. By 5 months, we were working with major national brands. How you ask? Because we had our stuff together, and not once did we act like, or complain that, we were small. We put ourselves out there like we had been established for years. If you act big and confident, brands will think that you are big and confident.
10) Am I prepared to say "no"?
 
When it comes to working with brands, it is easy to get caught up in the pitches companies send out. You will get excited about the products and money offered. I am here to tell you, however, that saying "no" is in your best interest. Be choosy and don't accept offers just because you want products and/or money. Choose only those that support your brand, your beliefs, and those that your readers will relate to. By doing so, you create authority and trust from the brands you actually want to work with, and more importantly, from your readers.
I'll leave you with the fact that not once did I ask, "What are my stats?" when evaluating working with brands. That's because stats aren't everything. Brands will look at your whole picture, not just your numbers. Some brands even prefer the smaller blogs as they will give more personalized and specific reach. 
Ask yourself the other 10 questions instead. Those are the best way to determine if you are ready to reach out and begin working with brands.
About the Author: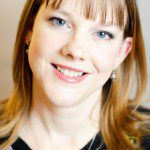 Jamie is a co-author of the blog ToysInTheDryer.com.  She writes about ideas for living in the moment with your kids including crafts and activities, tasty treats, and expert parenting advice.  You'll find her on Twitter, Facebook, Pinterest, Instagram, and attempting her hand at G+.