This post may contain affiliate links which may give us a commission at no additional cost to you. As an Amazon Associate we earn from qualifying purchases.
Top 10 blogging secrets you say? Yup, we've got them. Everything from figuring out your niche to taking the time to design your blog to going to a blog conference.
Our blogging secrets aren't earth shattering, but when you are first starting your blog, they take some time to come by.
Let us make that learning curve a little less steep!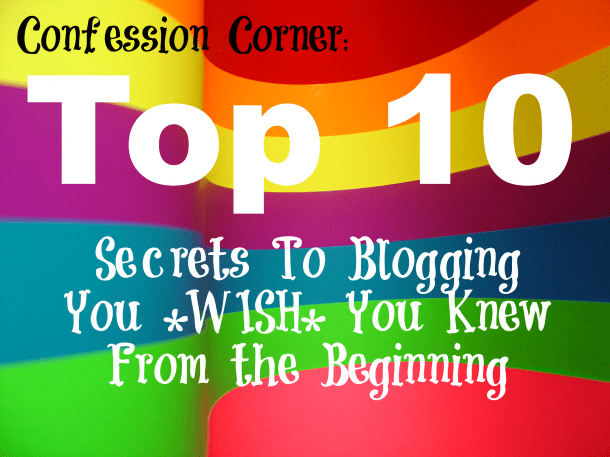 Top Blogging Secrets Revealed
Like I said yesterday, it's been nearly two years of blogging bliss for me.
I have learned SO much, and I really feel like I've grown not only as a blogger, but as a writer as well.
When I started this journey, I wish I had someone that could give me tips about what I was doing. I was just winging it, and in all actuality I wish I had done some things differently.
So, because I wish someone had done this for me, I give you: Top 10 Things I Wish Someone Would Have Told Me About Blogging. And when you're done, read our 6 Best Blogging Secrets Revealed!
Read Full Post Here: 10 Things I Wish I Knew About Blogging