This post may contain affiliate links which may give us a commission at no additional cost to you. As an Amazon Associate we earn from qualifying purchases.
January is in full swing and by now you have most likely set some blog goals to work toward in the coming year.  Is one of those goals to turn your blog into a business?  Here at The SITS Girls we want to see you reach your greatest blogging potential.
Today we are going to look at the various ways your blog can become a business.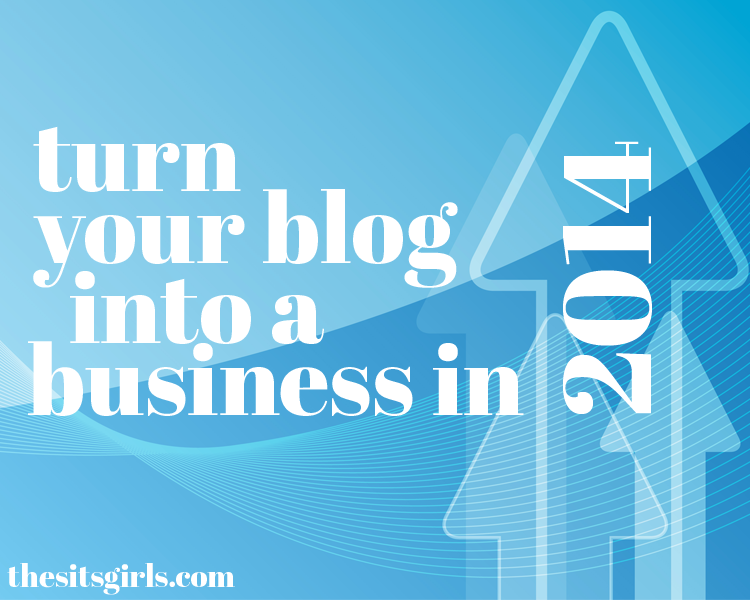 How to Turn Your Blog Into a Business
Let's start by taking a look and the definition of a business.  Merriam Webster defines a business as the activity of making, buying, or selling goods or providing services in exchange for money.  With that in mind, let's take a look at some of the goods or services you may have to offer.
Working With Brands
Are you interested in promoting brands by writing sponsored content on your blog?  Sponsored content networks such as Massive Sway are great ways to connect with reputable brands.  Major brands will often partner with networks for blogging campaigns rather than reach out to bloggers directly.  On the other hand, if you have a specific brand in mind that you would love to partner with, don't be afraid to pitch them an idea.
Freelance Writing
Are you known as a weaver or words?  Freelance writing might be a good option for you to look into.  Bloggers and writers are often hired to write for specialty websites, online magazines and business blogs.  While you may have to go out in search of these type of opportunities, your blog can easily serve as an online portfolio for potential employers.   Why not add a page to your blog to advertise your services?
Create an Ebook
Today more and more bloggers are taking advantage of self-publishing technology.  Are you well versed in a certain topic or have some great tips to share?  Turning your expertise into an ebook can be a great way to market yourself as a leader in your field and generate income.  You may choose to sell your ebook or offer it as a freebie to grow your subscriber list or social media following.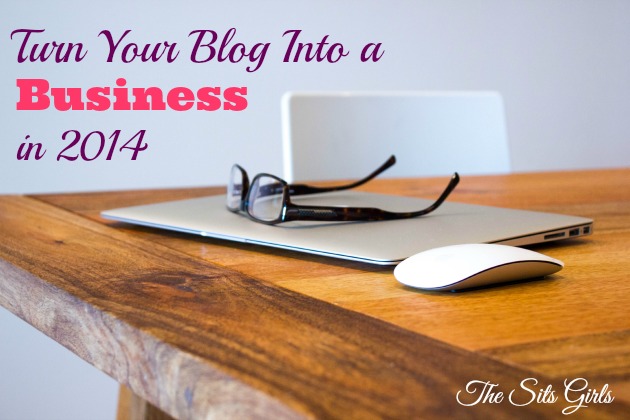 Affiliate Marketing
If you are passionate about promoting products that you love, affiliate marketing might be a good monetization strategy for you.  Many brands have affiliate programs that offer small commissions on sales that you generate through your blog.  This might mean including links in a post about your favorite product or tweeting a link to a sale.  There are several affiliate marketing network which are free to join, and you can browse hundreds of brands who offer blogger affiliate programs.
Ads
One of the most common ways that bloggers choose to monetize their blog is through ads.  If you are an entrepreneurial type, you may want to sell your own sidebar space.  This is often called paid sponsorship and requires a willingness to promote your ad services.
You can also join ad networks which serve ads on your blog on your behalf.  Ad networks pay either per click, meaning that a reader must physically click on an ad to generate revenue for you, and others pay a fee for every 1000 page views.  When looking into ad networks you will need to research their traffic requirements, as some do require a minimum number of page views to join.
YOUR TURN
Though these are a few of the most common ways to turn your blog into a business, there are many many more.  Selling crafts through an online store, social media consulting for businesses, and offering virtual assistant services are other options.  When it comes to turning your blog into a business, the sky is the limit.
Let's hear from you!
What creative talents do you have to offer?  Have you turned your blog into a business?  What has worked for you?
KEEP READING!
Looking for posts similar to this one on turning your blog into a business? Then be sure to click through the below links or head over to our Facebook fan page to continue the discussion!