This post may contain affiliate links which may give us a commission at no additional cost to you. As an Amazon Associate we earn from qualifying purchases.
A NoFollow Link is a way publishers (bloggers like you and I) can tell search engines robots not to follow a link. This means you won't give 'votes', or pass pagerank and anchor text, to sponsored or paid links.
But why would you not want to give good Google juice to the very companies that pay you for your services? Companies get very real benefits from running sponsored posts, even with the NoFollow applied to their links. Using NoFollow links keeps companies from buying links from bloggers, and it keeps Google from loosing trust in you.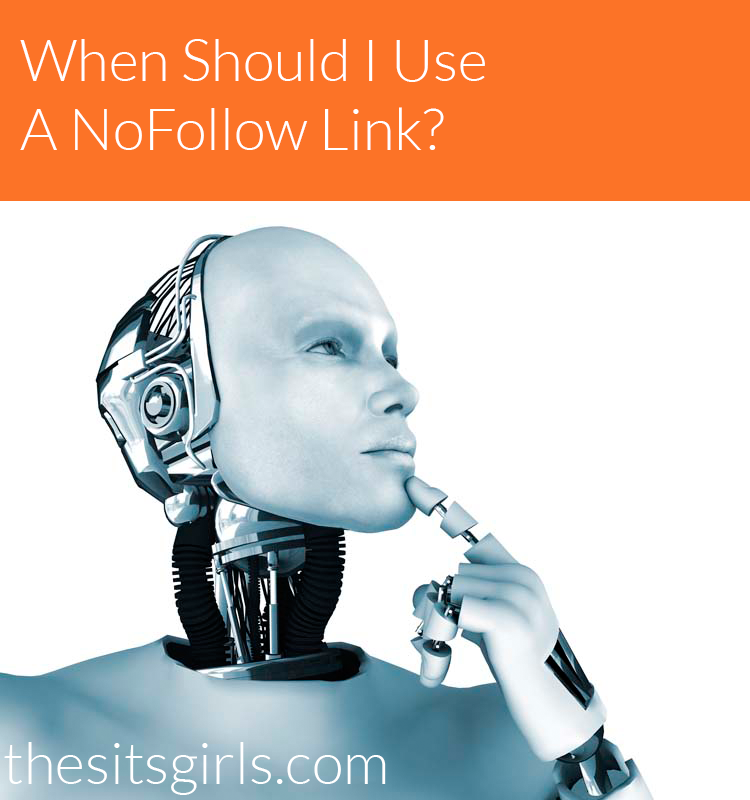 When should I use a NoFollow Link?
Blog post: Simply put, a NoFollow Link should be used on each and every paid link on your site, whether it is in a blog post or on your side bar. There is no exception to this rule. This prevents paid links from influencing search results and negatively impacting users, and it also keeps you in good standing with Google.
Comments: It's good practice to set your comments to NoFollow as well, protecting you from inadvertently passing page rank to untrusted content, including that from comment spammers. If you want to give Google love to specific, trustworthy commenters and contributors, you can manually remove the NoFollow Link from their post.
Embeds: Use NoFollow links on embeds, videographics, or other informational graphics from websites you do not fully support 100%. A good example of this is Flickr or YouTube. You may be asked (or even required) to use an image or video pertains to a sponsored or paid link, but you may not support 100% of the information Flickr & YouTube has to offer.
How Do I NoFollow A Link?
It is quite simple to mark a link as NoFollow.
When you look at the text or HTML tab on your website, here is what a no follow link should look like:
<a href="http://www.abccompany.com/" rel="nofollow">ABC Company</a>
Adding the rel="nofollow" to the link is all you have to do, and Google will ignore the link when it crawls your site.
If a company, large or small, requests your services and requires a do-following link, my advice is: don't do it. Companies like these are the very reason Google created this policy, and they don't care if they damage your reputation with Google or not.
Keep Reading
Looking for more information about blogging and making money? Here are a few posts you'll find helpful: