This post may contain affiliate links which may give us a commission at no additional cost to you. As an Amazon Associate we earn from qualifying purchases.
You can start making money from your blog – right now, today! Does it sound too good to be true? Does it sound border-line unethical? I pinkie swear that it is not. It's honorable enough that you could even tell your mom about it.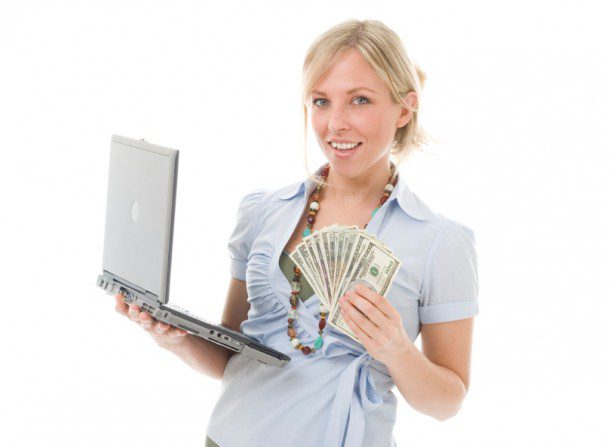 What is it? Drum roll please…
Hello, Affiliate Sales!
If you are new to affiliate marketing here's how it (ideally) works:
Find a product you love. Choose something you can honestly rave about, something highly related to your blog and something you know will help your readers.
Sign up with the seller as an affiliate and get your affiliate link.
The link is an individualized URL that you embed to a hyperlink or an advertisement.
When your readers click the link a little cookie, or tracker, is registered on their computer. If they make a purchase, the seller will know you referred them and you get the commission.
Did I Mention It Hardly Takes Any Work At All?
You don't actually have to create a product. You don't have to send it, you don't have to do much more work than plug it.
You don't need a huge amount of traffic to see affiliate income. If you pick your product well and your audience trusts you, you'll see some sales.
Affiliate commissions start around 3 percent (electronics), rise to 8-15 percent (books and other products) and go as high as 50 percent of the ticket price (information products like ebooks).
Subscription services offer commissions for the life of your readers' subscription and can develop into a very nice passive income.
Affiliate links allow flexibility in your advertising method. Hate ads? Just write a post and link to the service. Don't mind banners and buttons? Put them on your site for heightened awareness and visibility.
If really want to avoid sleazy Internet sales on your blog (and I know you do, because you're here)…
Follow These Best Practices:
Develop trust by picking products that meet your audiences' needs first and your pocketbook second.
Be choosey! Your reputation depends on it. If you haven't personally used it – don't recommend it.
Don't over use affiliate links. They are like salt. A dash here and there goes a long way to improving your bottom line. Too much will make your readers run away.
Plan your affiliate posts ahead of time. Sometimes there is an application process to be accepted as an affiliate.
Anyone who markets to US citizens must comply with the FTC requirement to disclose all affiliate links. I highly recommend following these guidelines.
How To Find Affiliate Programs
Google it. Seriously. If a company sells online, chances are they have an affiliate program. Audible does, Amazon certainly does, Constant Contact and almost every other email service provider do, as do web hosting companies. Tons of little companies do too.
For digital products try eJunkie, Commission Junction or (my favorite tool) network with bloggers you know. If they have an ebook for sale, chances are they offer affiliate commissions.
Do you use affiliate links to make money from your blog? What works best for you?
More On How To Make Money Online
To learn more about successful money making strategies, be sure that you do not miss these posts!