This post may contain affiliate links which may give us a commission at no additional cost to you. As an Amazon Associate we earn from qualifying purchases.
No matter what type of blog you have, whether you have a purely editorial site where you pour your heart into your writing or you have a product review site, it's likely that the idea of making money blogging is something you've considered.
There are tons of methods for making money through a website, some more reliable than others.
The key is to make sure everything you do fits with who you are and the "brand" you have developed around your blog. If you're a home decor blogger, then it probably won't make sense for you to try and sell ginsu knives through a storefront shop. However, if you're a food blogger, it's likely your audience will be interested in learning more and even buying the knives you're using.
Part of what bloggers do is share. We share advice and tips, and sometimes those tips include product recommendations. The trick is to recognize when a paid opportunity is right for you.
Making Money Blogging the Smart Way
We know we are influential, and we don't want to abuse that power. We don't want to be seen as product pushers or compromise ourselves. The good news is we really don't have to. The best brand advocates are the bloggers who tell the best stories, and the best stories are authentic ones.
Stories and a personal "voice" are essential to blogging. If you want to work with brands and get results without feeling like you are compromising your blog, it's time to hone your craft and tell your story.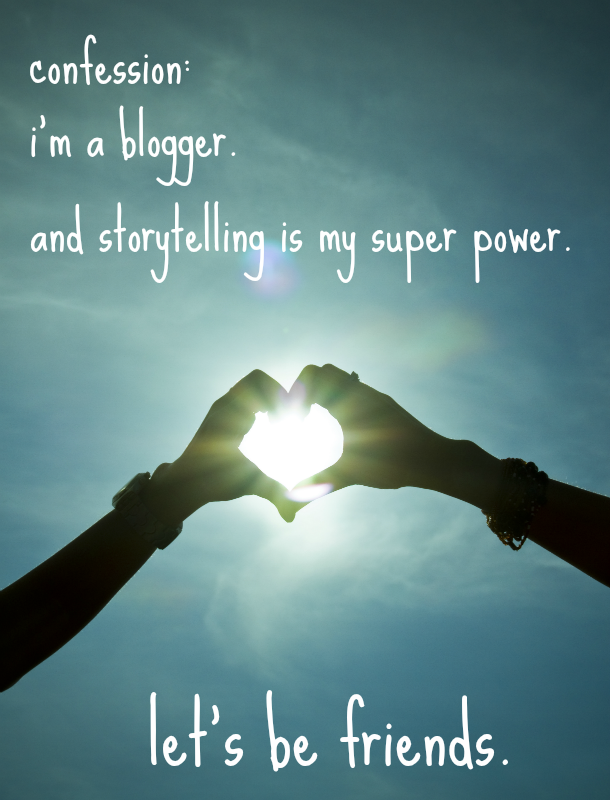 When Saying Yes to Making Money Blogging Makes Sense
Not sure when to say yes? Here are a few scenarios when making money makes sense:
When the company or product is something you use regularly.
When the company or product is a match to who you are and, arguably more importantly, who your readers are and why they are reading your site.
When the product is something you are interested in trying: Receiving free product in the mail can be a way to try out something you may not otherwise buy.
When making a little extra cash on your blog allows you to cover your household expenses: We have received countless emails from women who are grateful for our sponsored post opportunities simply because it helped them to cover their grocery bill for the month.  That's amazing.  Don't get so caught up in the details and being selective that you miss out on ways to make your life a little easier.
When You Should Pass on Working with a Brand or Company
Not all paid opportunities are the right match for everyone. Here are a few examples of when you should just say no:
The product is not something you would ever use, purchase, or recommend.
The company or product conflicts with the brand you've developed for your blog.
The company or product has no relevance to you or your readers.
Writing Prompts for Getting Started
If you'd like to get your feet wet when it comes to writing about a brand, consider starting organically! Here are a few writing prompts you can use to try your hand at bringing a brand into an organic conversation with your readers and seeing what happens.
Name three products you've used for three years or longer and tell us why.
Describe the most special outfit you've ever worn.  Who was the designer?  What made it special?
Say you are going on a trip.  What is the one item you won't leave the house without?  Why?
Confess: It might be embarrassing, but what is the one item you can't live without?  Why might someone criticize you for this and what would you say in return?
Remember: Storytelling is our superpower as bloggers!  You will always benefit by putting great content and authenticity before all else.