This post may contain affiliate links which may give us a commission at no additional cost to you. As an Amazon Associate we earn from qualifying purchases.
Working with brands is a great way to monetize your blog. As a new blogger, or someone who's never worked with brands before, you might have some questions regarding working with brands. How do I know when I am ready? How large does my blog need to be? I'm new, will brands work with me?
With the right approach and attitude you can possibly land more partnerships, make more money, and position yourself as a brand ambassador. Let's get started on how to spark collaborations with brands.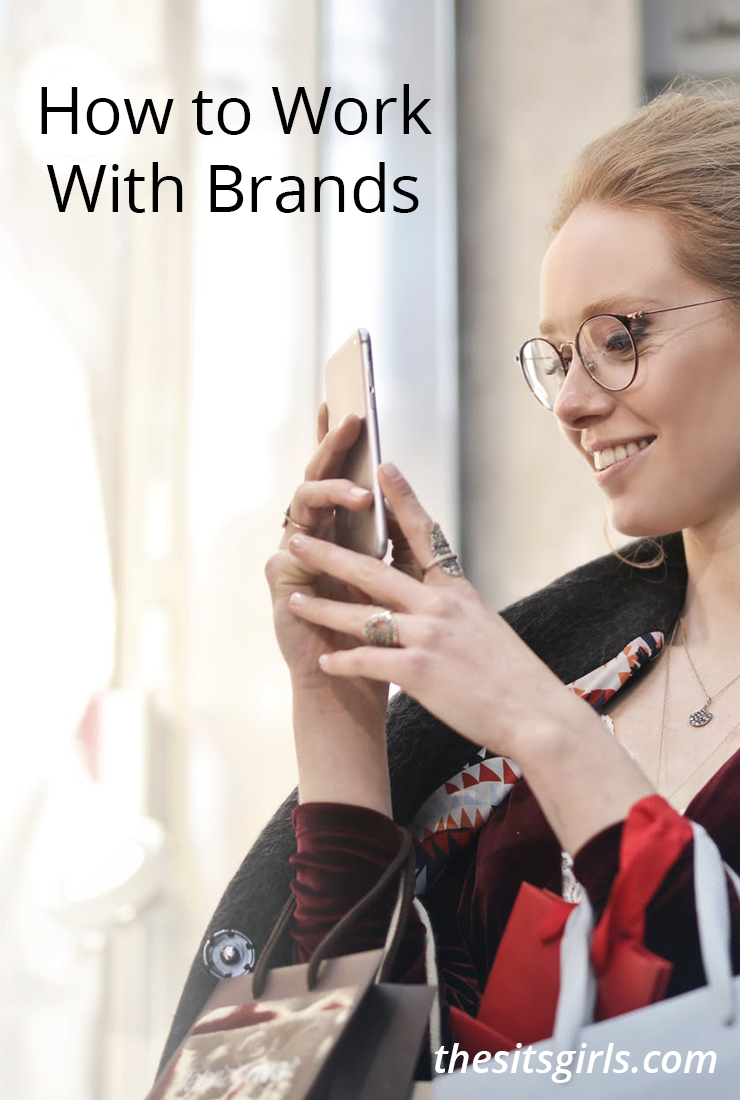 Tips For Working With Brands
1. Create an Engaging Audience
Before you can begin partnering with brands, you will need to grow your blog to have some sort of audience. Yes, I am talking about numbers here, but not in the way you think. Your blog doesn't need to be large in order to have an engaging audience. While having large numbers might help, these days most brands also look at engagement not just numbers.  Having an engaging audience means that people are leaving comments on your blog and/or your social media accounts.
Tip: It also helps if YOU are engaged on your social media pages and respond to your blog comments. Being engaged on your blog and social media helps create more engagement.
A media kit is a document which shares everything a potential brand would need to know about your blog. They're a quick and easy snapshot of what you and your blog are about. There are a few things I highly recommend including in your media kit:
An introduction of yourself
Information about your blog
Statistics including subscribers (newsletters and social media), your monthly page views and monthly unique visitors, and your blog's demographics.
Your accomplishments
Your partnership options
If this information is all together in a media kit, you'll be more prepared when it's needed and it can save you lots of time.
3. Make A List
Once you have your media kit created, it's time to make a list of the brands that you want to work with. Don't just pick random companies that you love. Choose companies that you love AND that fit perfectly with your blog. When it comes time to write your sponsored post, you want it to fit well with the things that you normally write about on your blog.
Tip: All brands want exposure. Don't always go for the obvious choice; national brands. There are plenty of smaller brands and companies that are willing to work with bloggers for exposure.
4. Your Pitch
Once you've made a list of brands you want to work with that fit your blog, it's time to reach out to the companies. Companies receive many emails per day from bloggers wanting to partner up with them, so make sure your pitch stands out from the others.
What should you include in your email? Here are some tips:
Address the person by their actual name and not sir or madam
A short introduction about you and your blog
What you can do for them
Be honest – don't inflate your numbers
Be professional
Include your media kit
By implementing all these techniques, I've been able to land some awesome opportunities I would have never imagined! I have a company that I work with multiple times per year, and our partnership all started from a pitch letter. Don't be afraid to reach out and start that conversation.
5. Building a Relationship
Once you've secured a collaboration with a brand, you'll want to build a relationship with that brand. It's great to set yourself up for working with brands again and again.
Here are some tips on how to do that:
Stay engaged with the brand throughout your collaboration
Be on time with your work
Keep record of the results from your collaboration and send to the brand 1-2 weeks afterwards.
Example: your click throughs on the sponsored post, how many comments the post received, how many people visited the post, how many giveaway entries, etc.…
Give Feedback
Follow the brand on social media and stay engaged
Do you have any questions about working with brands? I'd love to answer them for you in the comments!