This post may contain affiliate links which may give us a commission at no additional cost to you. As an Amazon Associate we earn from qualifying purchases.
Today is a great day, you've gotten that coveted sponsored blog post! Now it's time to write it, not so great. First time or five hundredth time, it causes everyone a little stress. Will the brand like it? Will anyone read it? Will it inspire other brands to want me to write for them?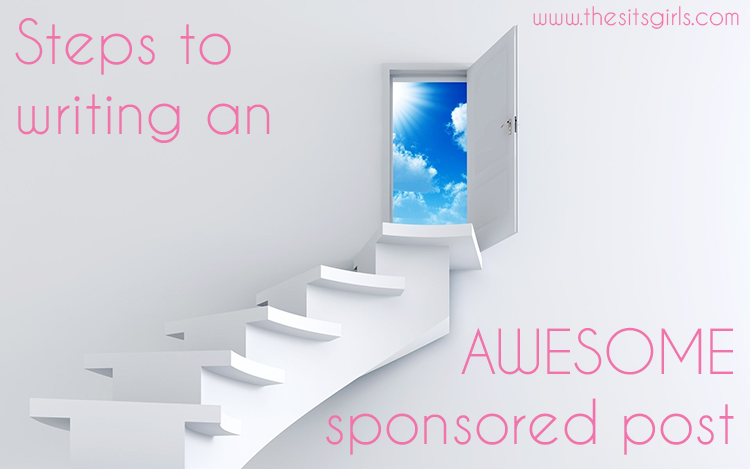 Steps To Writing An Awesome Sponsored Blog Post
When I write a sponsored post, I have a 4 point checklist that gets me through it quickly and easily, all of which can be found in my tapioca pudding review:
1) Write an interesting title.
Simply writing "Tapioca Pudding Review" isn't going to make anyone want to read your review unless they are doing research. Sounds a tad on the boring side. If you catch their attention, they'll be drawn to the article and be more likely to read your review.
2) Turn it into a story. 
Once you have the readers attention, keep it. Relating the product to an event in your life, or an event that others may find interesting is a great way to get someone to read the review. I related tapioca pudding to food fights we would have when we were kids, hence the title 'Tapioca Pudding is Perfect for a Food Fight'. Not only did readers think they were about to read a fun article, they did read a fun article!
3) Don't take it so seriously. 
Here's where the fun comes in, not all reviews need to be dry or scientific. Have fun with it – give your readers something to laugh about, a 'Wow! I didn't know that!' or 'I can't wait to tell my friends!". If they enjoy the review, they are more likely to share it. Facts don't have to be boring, find a way to make them interesting and memorable.
4) The ever important photo.
We all know how important photos are to a blog post, they are equally as important to your review. Brands want their products to be on display for all to see. Make the photos great – large, eye-catching and clear. If your title doesn't catch the readers attention, your photos should.
Brands want you to write reviews because they want to engage your community. They want you to generate enthusiasm and buzz for their product, that won't happen if your write another run-of-the-mill review. Write something people will remember! Put on your thinking cap and let the creative juices flow, make your review stand from the crowd.
Keep Reading
Looking for more information about sponsored posts and making money on your blog? Here are a few posts you'll find helpful: