This post may contain affiliate links which may give us a commission at no additional cost to you. As an Amazon Associate we earn from qualifying purchases.
Being a mom is tough work! It is even harder for first time moms to figure out what they need and what they don't. When I had my son 5 years ago, I was lost on what to register for. The result? I ended up with lots of expensive baby items that I never used! Fast forward 5 years later, and I just had my third baby. This time around I knew what I needed. This is my list of the baby registry essentials I simply can not live without.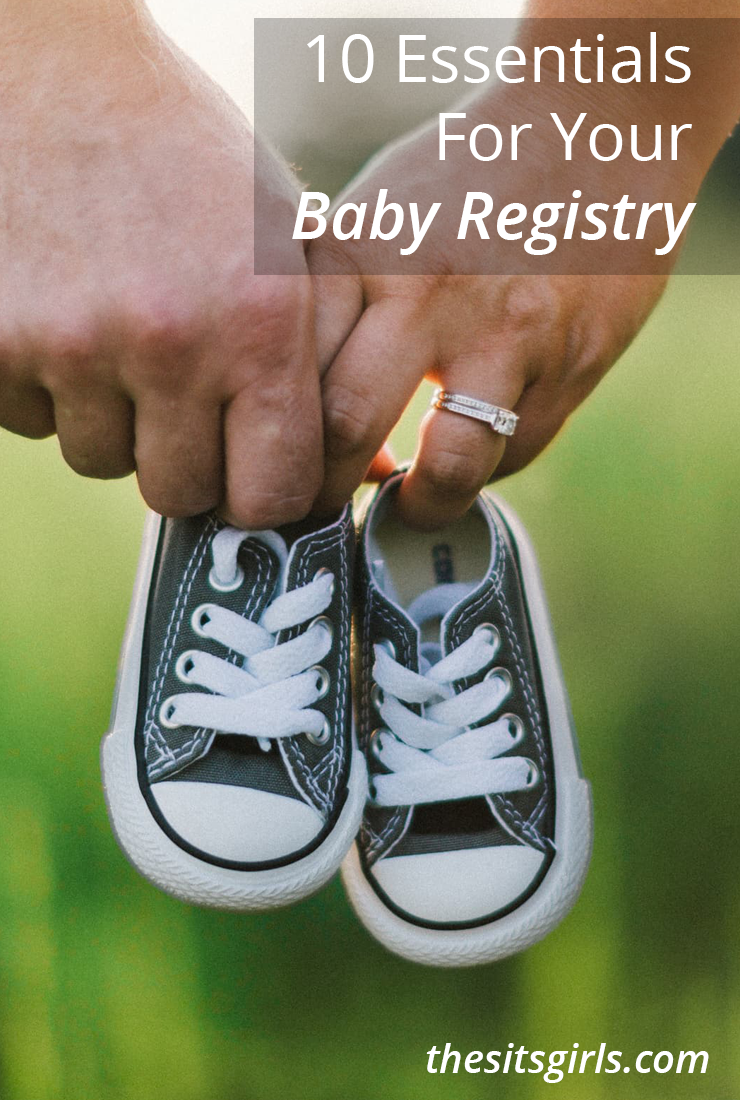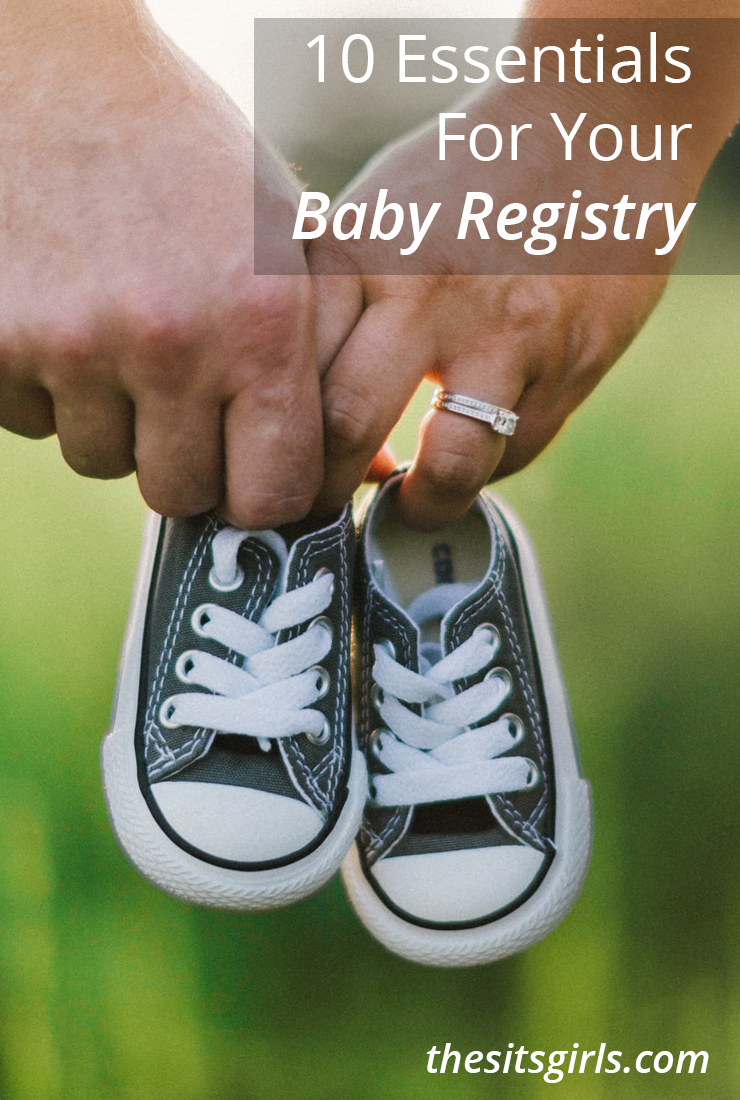 Top 10 Baby Registry Essentials
Note: this post contains affiliate links which give us a commission at no additional cost to you
Before we dive into the list of baby registry essentials, a quick note about baby registries themselves. You can, of course, set them up at specific stores like Target or Babies R Us. You can also set up an online baby registry at Amazon. This is especially great for your friends and family who live out of town and want to use their prime shipping to make sure your gift arrives before the baby does.
1. Copper Pearl Stretchy 3-in-1 Cover
This is my third child breastfeeding, and this is my favorite product to use as a cover! The Copper Pearl multi-use nursing cover is amazing, and the 306 five star reviews on Amazon prove it is not just me who loves it! This is a nursing cover, car seat cover, and shopping cart cover all in one. The best part is that it is soft, stretchy, and cute! When you are not nursing, you can even style it as a scarf!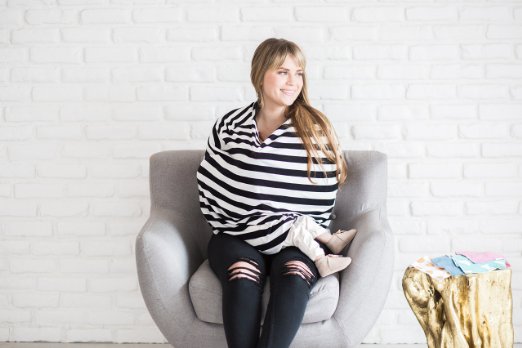 2. Nursing Pillow
One thing that nobody tells you is that breastfeeding can be hard. With my first baby I ended up seeing a Lactation Nurse because I just couldn't get the hang of it. She recommended the My Brest Friend Pillow. The strap on this pillow helps keep baby secure and in the right position, and aims to keep your comfortable. I am now using it with my 3rd child and still love it!
3. Windi Gas and Colic Remover
Colic is probably the most feared thing for new parents. Two of my babies have had bouts of Colic, and if you are not prepared, it can really take a toll. When my second baby had Colic, I did more research and figured out some "cures" that would make life a little more bearable. Most recently I discovered The Windi. While it might look a little silly, it is small and mighty. This little device helps a colicky baby pass gas. While the topic might be silly, passing gas can often relieve your baby's hurting tummy, and help baby to stop crying almost immediately. So far it has been a true miracle for us!
4. Ergo Baby Wrap Carrier
Getting things done can be hard when you have a new baby. You often feel like you can't get anything cleaned or put away, because you are holding your baby. The solution to that problem is baby wearing! The Ergo 4D Baby Stretch Carrier is perfect for a newborn baby and can be used up to 35 pounds. The fabric can be wrapped in multiple ways and keeps the baby snug and secure while you move around. It is machine washable and easy to clean. I have also found that every time I use it my babies fall asleep in under 5 minutes! It is amazing if your baby has older siblings you need to chase around.
5. The Sleep Easy Solution
I have one word for you. Sleep. How do you get it with children?! Is it possible to add 8 hours of nightly sleep to your baby registry essentials? Maybe not. BUT, if you do your research, you can learn some tips and tricks about how to get your babies to sleep. Better yet, you can carry these positive sleep habits into their later years.
With my first baby I was desperate to crack the sleep code. My son was one of those horror stories that you hear about. He wouldn't nap, would wake 6-7 times a night, and would take over an hour to get back to sleep. I was desperate and bought and read almost every child sleep book I could find. The Sleep Easy Solution is my FAVORITE book of all times. I gift it to every friend who is having a baby. It explains sleep patterns, sleepiness cues, and helps you figure out a sleep plan for your baby. It is written by two moms and is cute, funny, and very supportive of moms who are dealing with no sleep.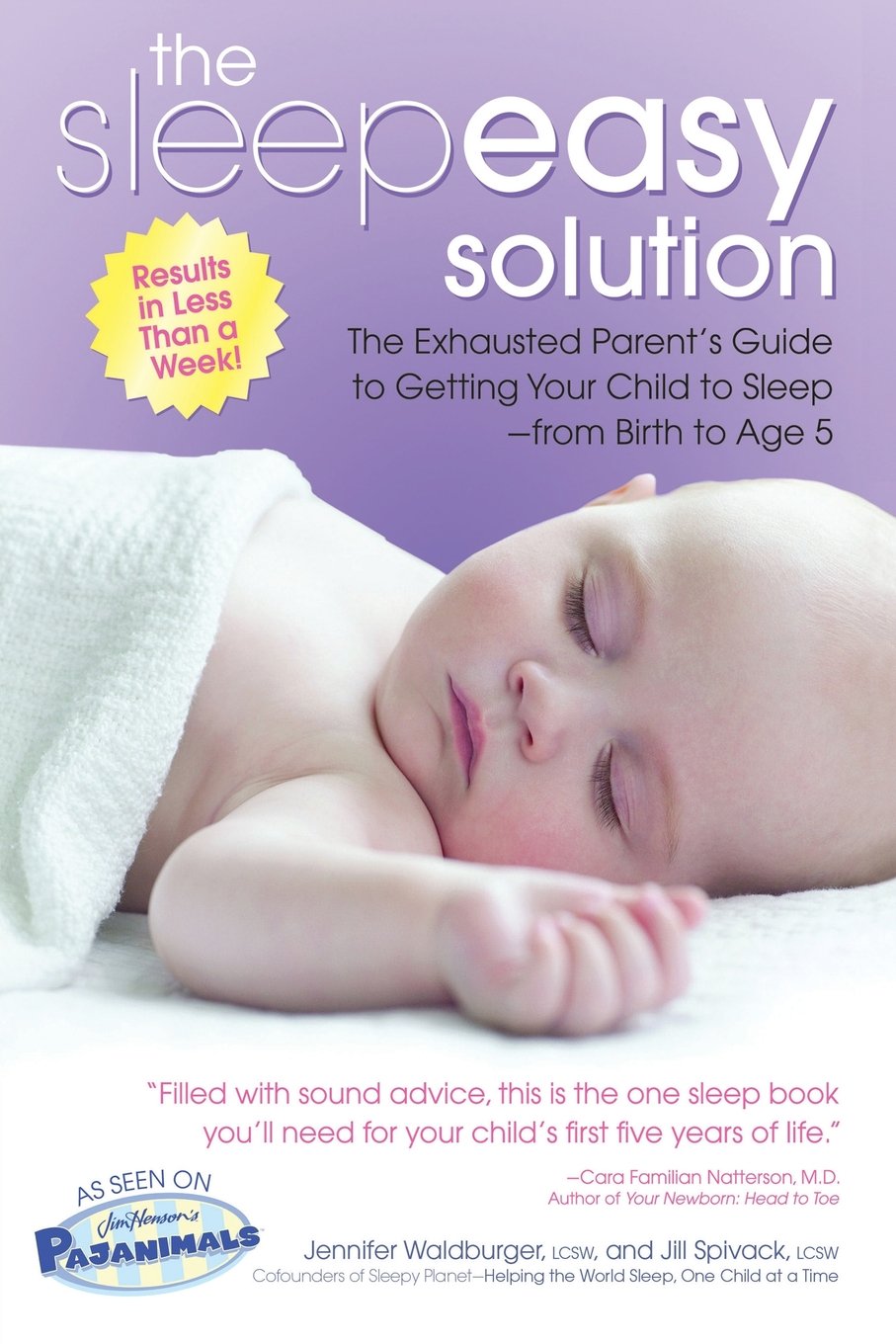 6. White Noise Machine
A white noise machine is absolutely necessary when you have a noise-sensitive baby or perhaps a new baby with 2 siblings who run, jump, and scream during their waking hours. Through trial and error, I have found the best white noise machine. The Dohm Noise Machine drowns out loud noises and provides a soft sound for your children. Pediatricians and sleep experts recommend a soft dull noise like that of a gentle rain. Other noises can actually interfere with babies' ability to fall asleep. The Dohm is also small and portable, so you can take it with you when you travel.
7. Halo Bassinet
The Halo Bassinet is something that I discovered with my third baby. It is amazing and revolutionary. The bassinet is at the height of your bed, so you can see and feel close to your baby. It swivels for easy accessibility, and the side can easily be pushed down so that you can have easy access. There is even a light so you can see baby when it is dark, and it can play some soft melodies. It is perfect for those newborn months when baby sleeps by your side.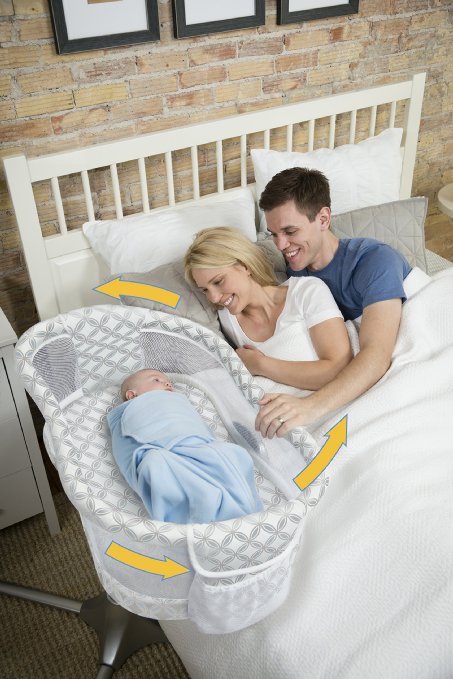 8. Knotted Newborn Gowns
These gowns help provide the easiest diaper change ever! Lucky Love Baby Gowns are super cute and functional! They easily slip on and then knot at the bottom to keep babies legs contained. Back in the day the baby gowns would leave legs kicking all over and little feet cold. Knotting at the bottom keeps baby feeling secure and warm!

9. Baby Swing
Keeping a baby entertained is hard work. It is actually exhausting, to be honest. I found this out quickly with my first child. This time around I invested in the Momma Roo Baby Swing. The beautiful thing about this swing is that it can move in multiple directions, play a variety of sounds, and be controlled by your iphone. It is also super lightweight and easy to store or take with you. While the price is a bit steep it is amazing quality, and lulls my baby right to sleep!
10. Whizz Kid Tablets
My last item is not for newborn babies, but is something you will be needing soon enough! Potty training is something that can be frustrating and time consuming. I discovered these Whizz Kid Tablets with my first child, and am totally obsessed. These little beauties dissolve in the toilet bowl, and help make potty training fun! Kids are delighted to watch the change of colors, and it keeps them entertained. I let my son choose the color and shape of the tablet and toss it in the potty. He was so excited that he was completely potty trained in only 3 days!
There is no perfect recipe for raising children. You are going to have highs and lows, however these baby registry essentials can help those mountains turn into mere speed bumps. Good luck ladies, and happy baby raising!