This post may contain affiliate links which may give us a commission at no additional cost to you. As an Amazon Associate we earn from qualifying purchases.
Growing up, we went to the same pediatrician, dentist etc.
When they gave their medical opinions, we didn't question it.
We couldn't google our symptoms, facebook our friends to ask for referrals, or check a a providers ratings and qualifications online.
When I asked our dentist about my son's future orthodontic needs, he told me Will would need braces and was not a candidate for Invisalign. At the time, I thought this was odd, as I had worked with Invisalign and had seen before and afters on some pretty complicated cases. My son's orthodontic needs seemed relatively straight-forward, but I took his word for it and filed the info in the back of my mind.
Fast forward to earlier this year when Invisalign asks if I'd be interested in being on their Mom Advisory Board. I would share my family's experience and in exchange, my son would receive complimentary treatment. I explained my dentist's opinion and they suggested I get a second opinion from an an Invisalign provider in my area.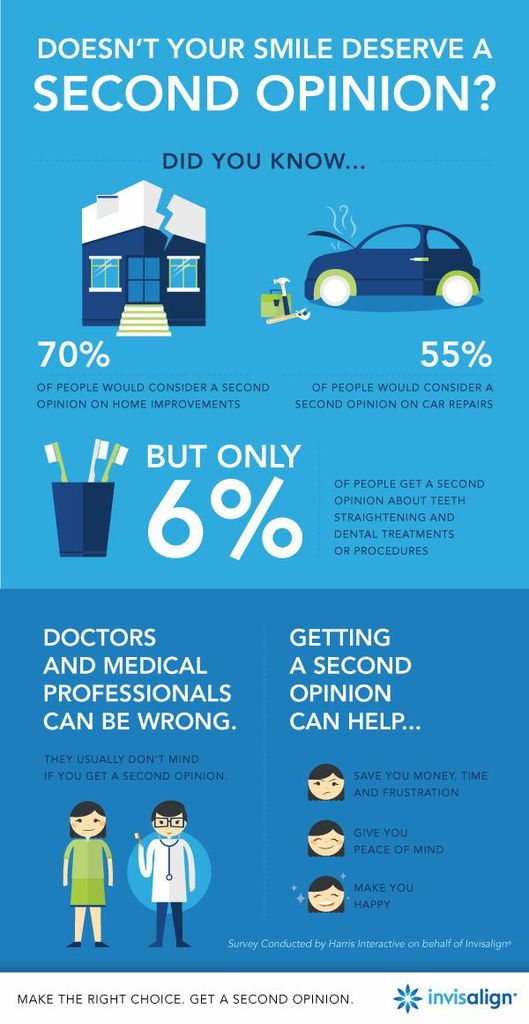 I'm so glad I did.
Looking back, I realize that my dentist office doesn't offer Invisalign. My dentist hasn't been trained on product. He wasn't aware of the cutting edge technology. Like any smart business man, he wanted to keep his business "in-house".
As a business owner, I get it. But as a mom, its my job to gather as much information as possible when making important decisions for my family.
While he is a great dentist, I needed to find a great orthodontist. With the help of the Invisalign Provider Search , I did.
Second opinions matter. They can save us money and offer new options. We owe it to ourselves and our family to gather as much information as possible.
Disclosure: I am a member of the Invisalign Mom Advisory Board. My son is receiving complimentary treatment from Invisalign, but all opinions expressed are my own. http://shout.lt/ggGP