This post may contain affiliate links which may give us a commission at no additional cost to you. As an Amazon Associate we earn from qualifying purchases.
There is nothing better than a classic tea party! Every little girl dreams of attending a ladies luncheon and being served tea and tea cakes. As I have mentioned before, my husband has a huge family, and that means lots of amazing birthday parties. His cousin, and my dear friend, asked my daughter and I to attend her daughters fabulous tea party to celebrate Ruth turning 4. I have to admit I wish that I could take more credit for these amazing decorations, however I merely lent some props and linens. Black, white, bright pink, gold, and blush take center stage in this stunning Black & White Tea Party.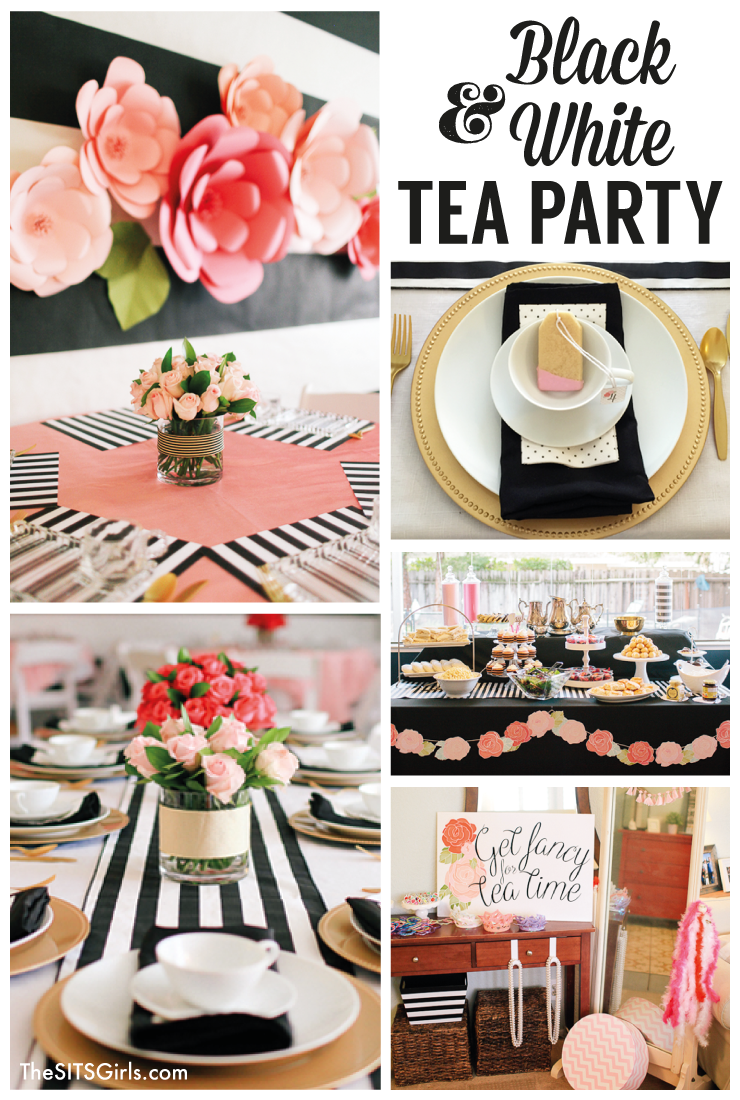 Black & White Tea Party
The best part of a tea party is getting to dress up in your fanciest attire!  My daughter picked out her own little dress and fancy sparkly shoes, and everybody knows that the accessories make the outfit!  Irene had purchased hoards of play rings, bracelets, and pearls for the little girls to adorn themselves with.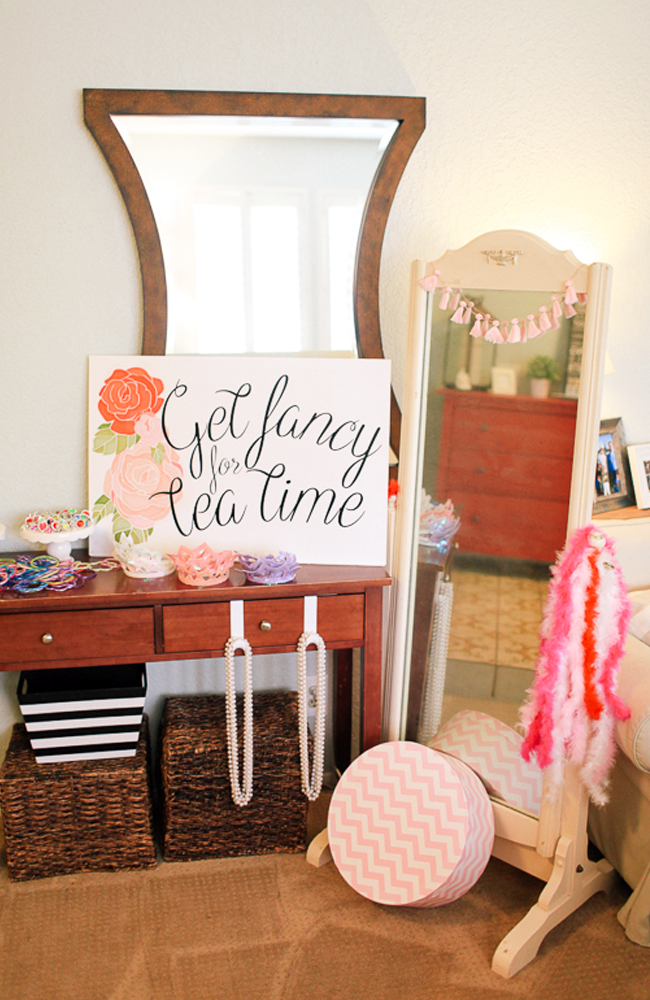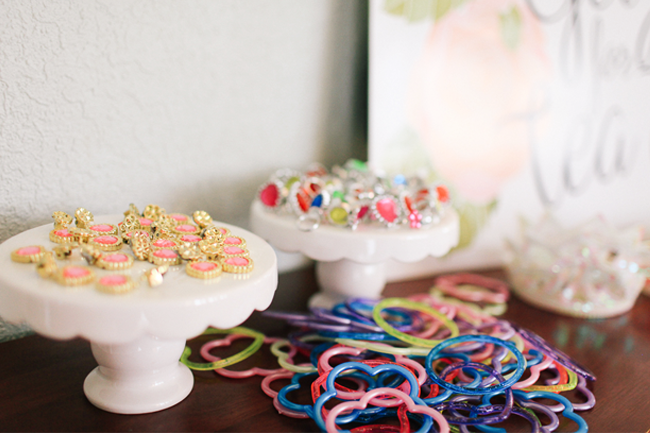 She also had cute little boas and tiaras for the girls. Every girl went right for the crowns, and we had a handful of princesses to dine with the rest of the day!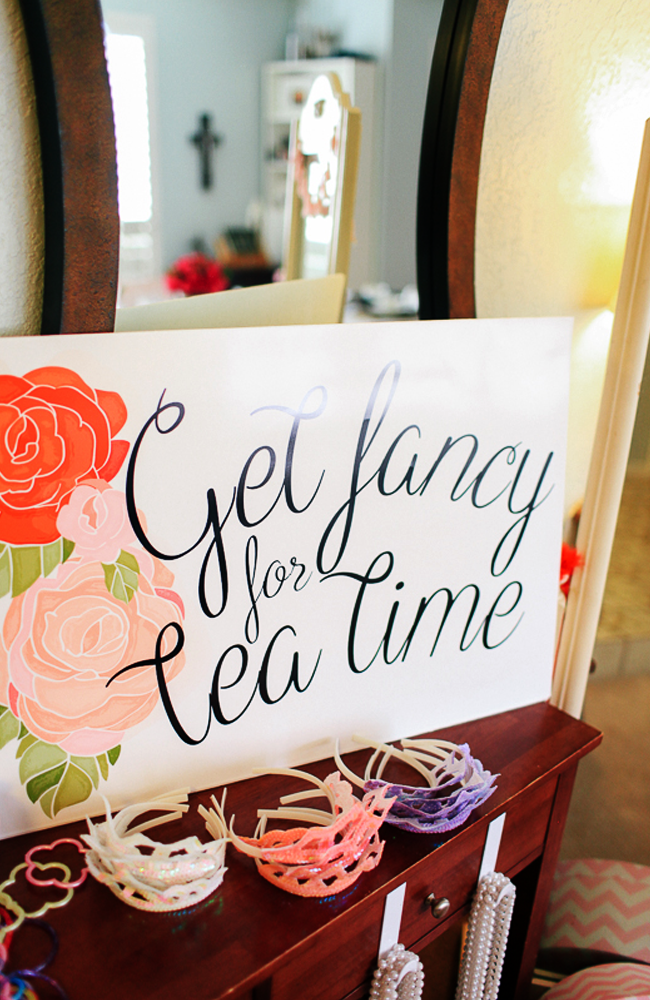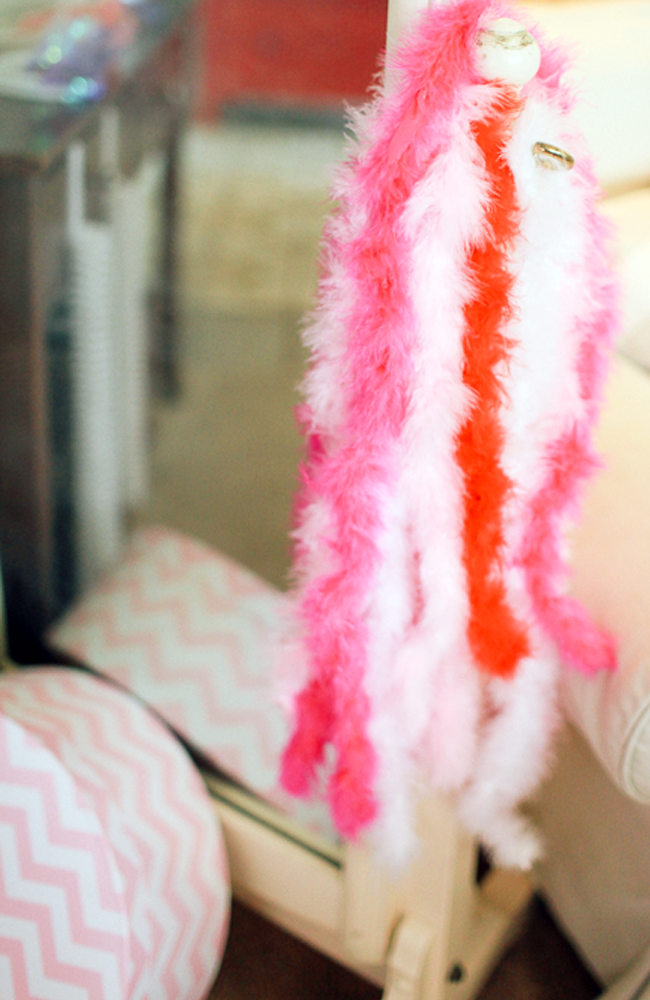 The black and white theme was carried through every element of the party. My absolute favorite part of the decor was the amazing accent wall with these huge flowers.
The wall was absolutely stunning. At first glance it appeared that she painted the wall black and white stripes, however they are actually strips of cut paper!  Such a creative way to add instant glam without a huge price tag.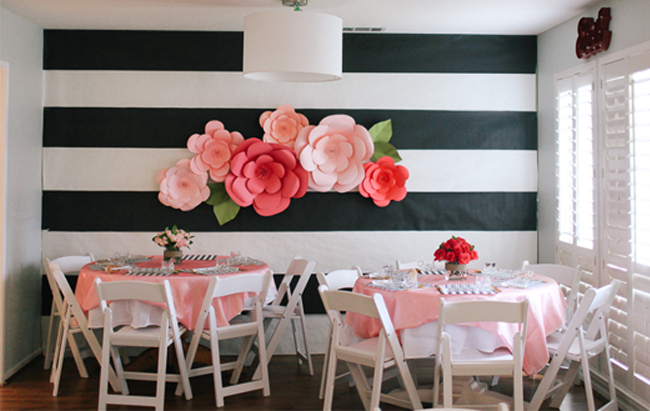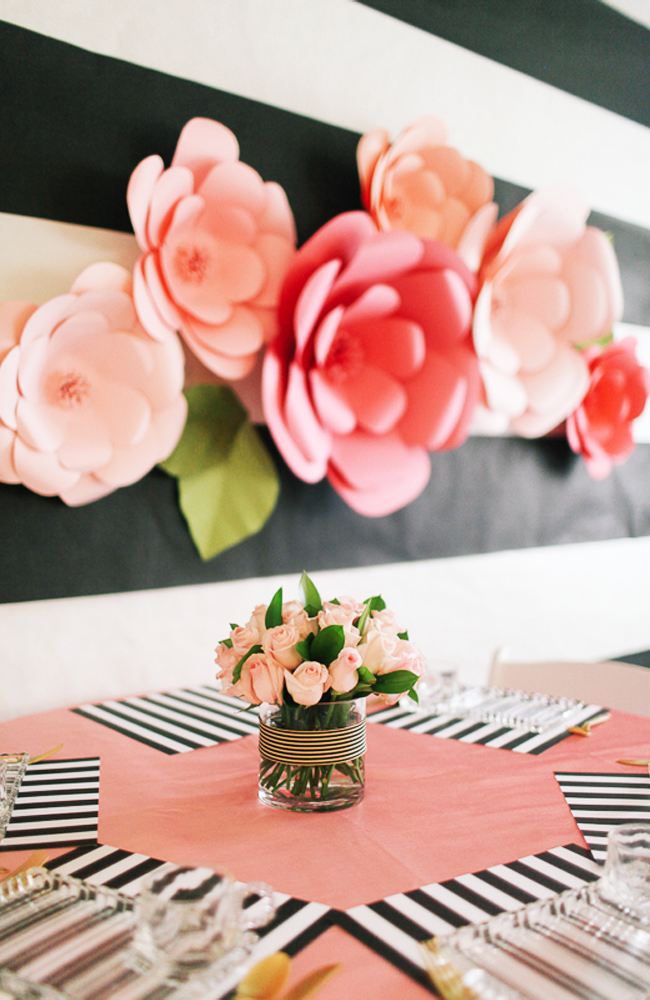 The dining tables were nothing short of amazing!  The little girls each had their own place setting where they could sip their tea. And the mommies were treated to a beautiful black and white striped table with our own tea cups.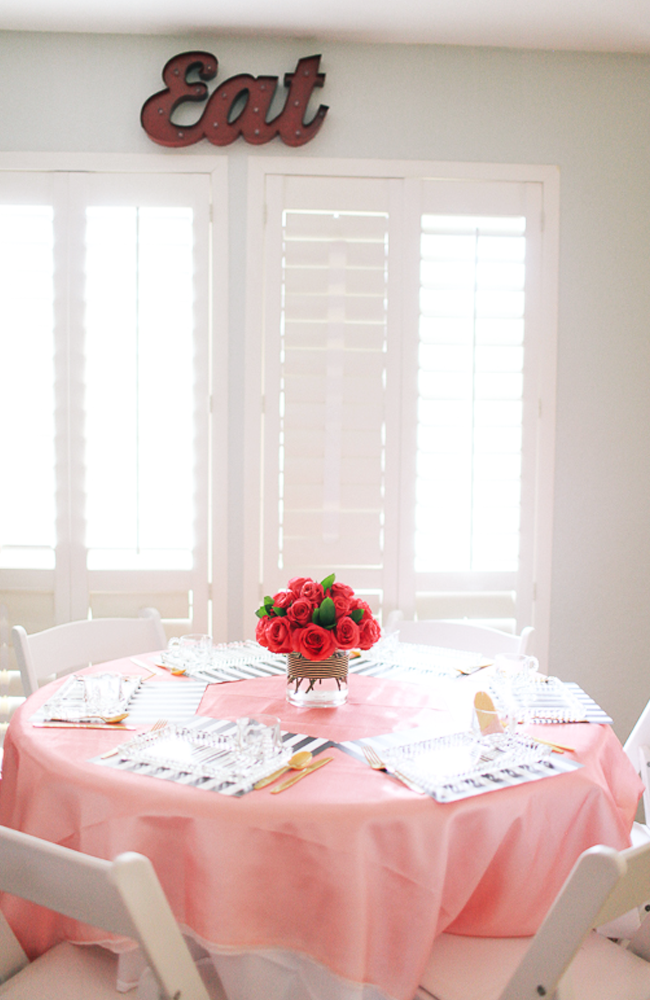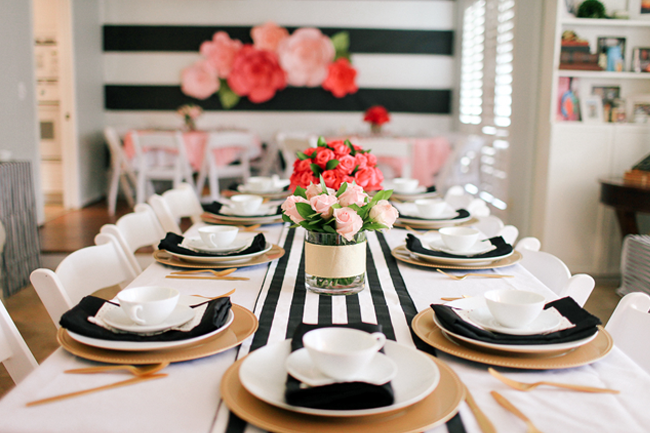 At each of the settings for the girls I made tea bag sugar cookies. Irene attached darling little printables to make them look exactly like a real tea bag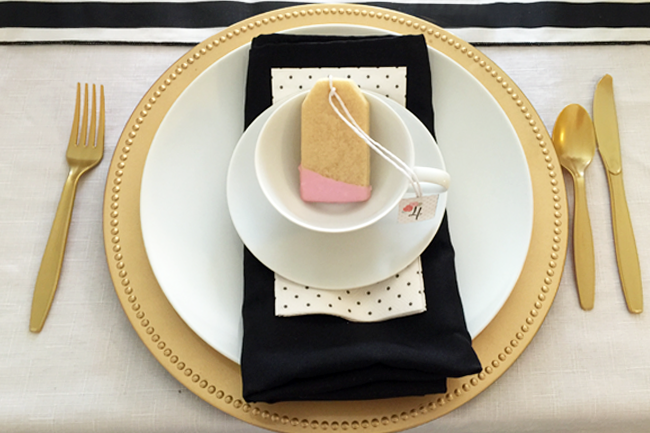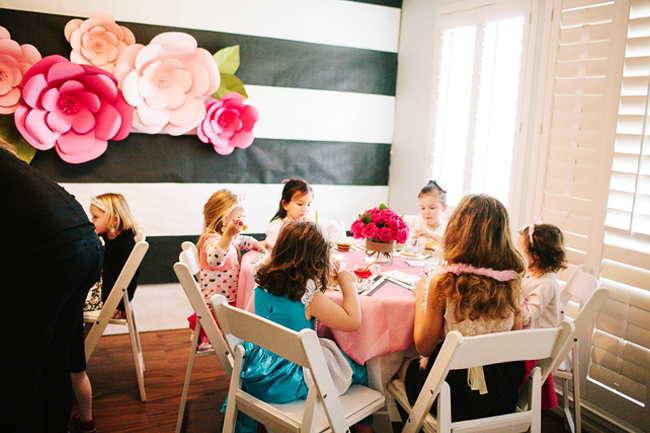 The tea station had a wide assortment of tea flavors. It was so fun to relax and sip tea. I honestly can not remember the last time that I got to sit with my lady friends and have such a nice lunch. The little girls who didn't want tea were served pretend tea (juice), and were absolutely thrilled!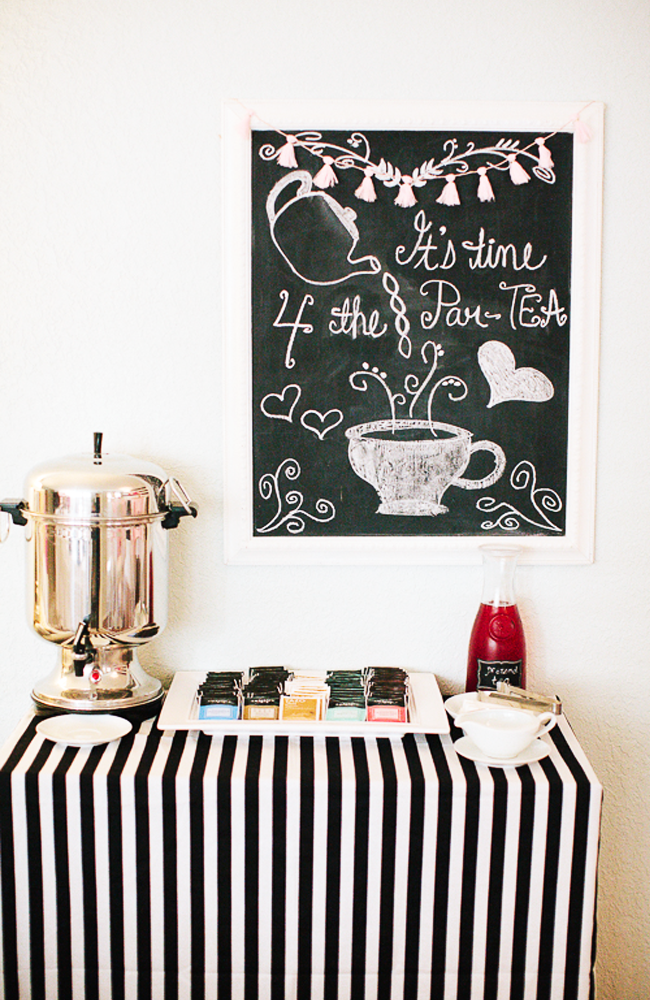 The food table had a wide array of traditional tea party foods.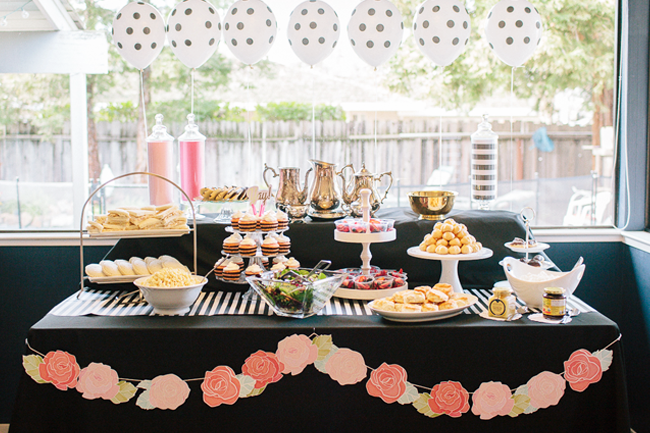 Little finger sandwiches, biscuits, and cream puffs took center stage!
Check out the polka dots on these balloons! I love the pop of dots with all of the stripes.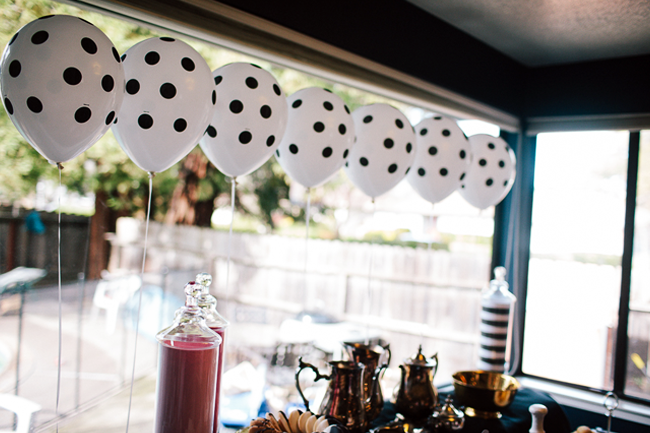 Another fantastic idea was the cute craft Irene prepared for the girls. They decorated these simple picture frames with jewels, flowers, and stickers. It was such a creative form of entertainment, and so fun to craft with my daughter!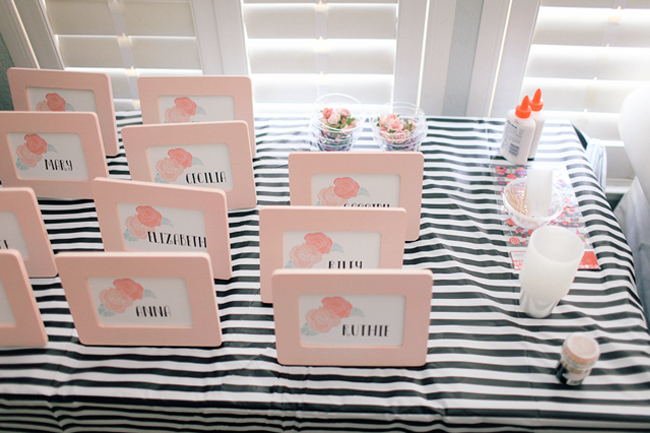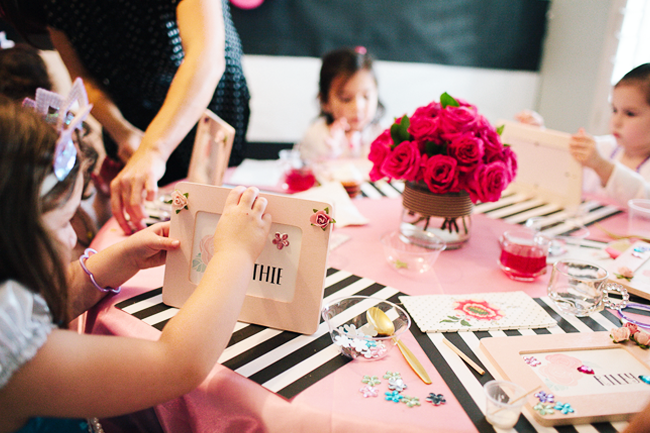 My favorite part of the party was all the beautiful signage. The front door was decorated with an amazing welcoming sign and the theme was carried through in every element of the party.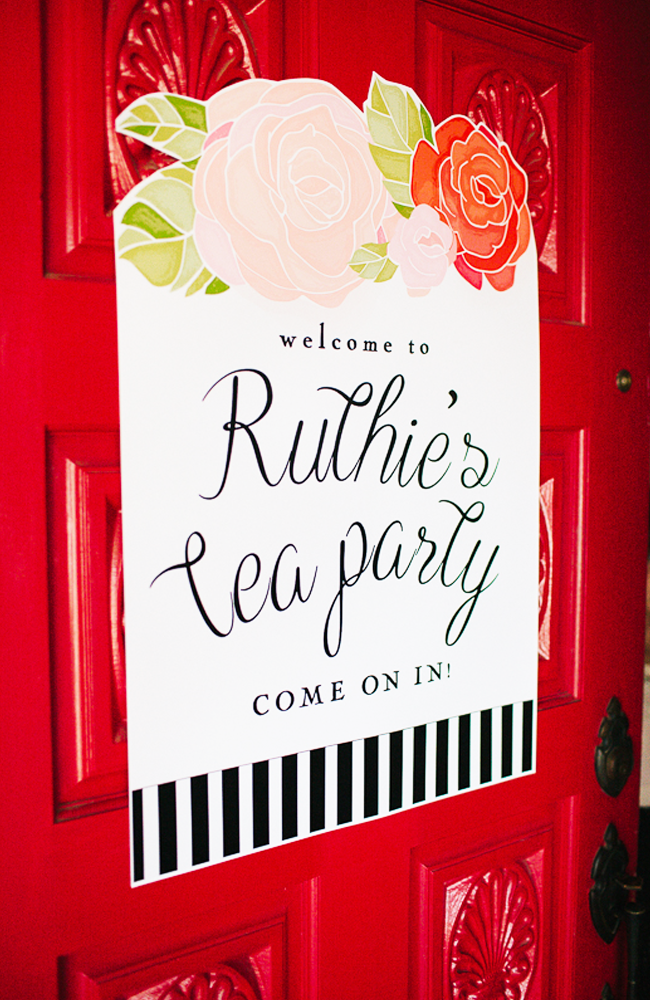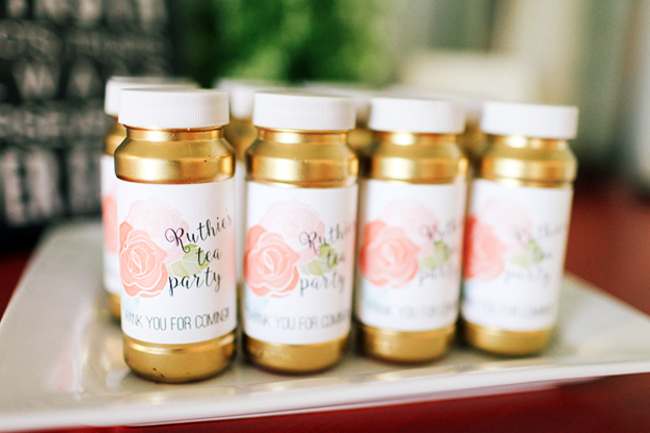 Overall the party was absolute perfection! All the guests were so impressed with all the creative details and fabulous decor! It will be hard to ever top such an amazing little girl's birthday party. I think the happiness on Ruth's face speaks for itself!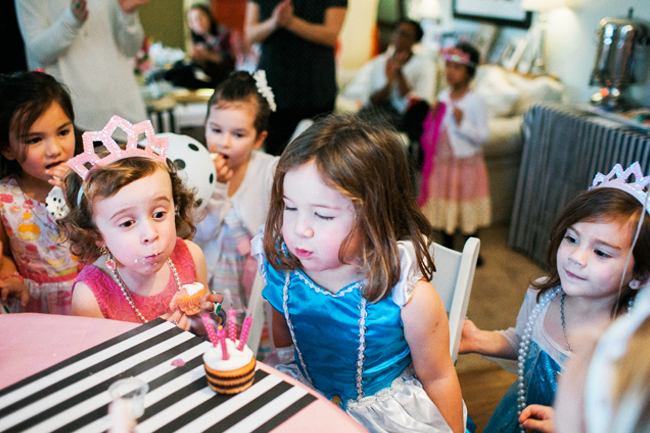 What are your must-have treats for a tea party?