This post may contain affiliate links which may give us a commission at no additional cost to you. As an Amazon Associate we earn from qualifying purchases.
Wedding season is upon us, and that means it is also bridal shower season. Bridal showers hold a special place in my heart. Now that I have been married for almost 7 years, I feel like I understand (at least a little bit) the huge journey that the bride-to-be is about to take. The bridal shower makes it all so real. I love seeing all the women who will be supporting the bride on her big day, and throughout her life, come together to celebrate and share their marriage advice.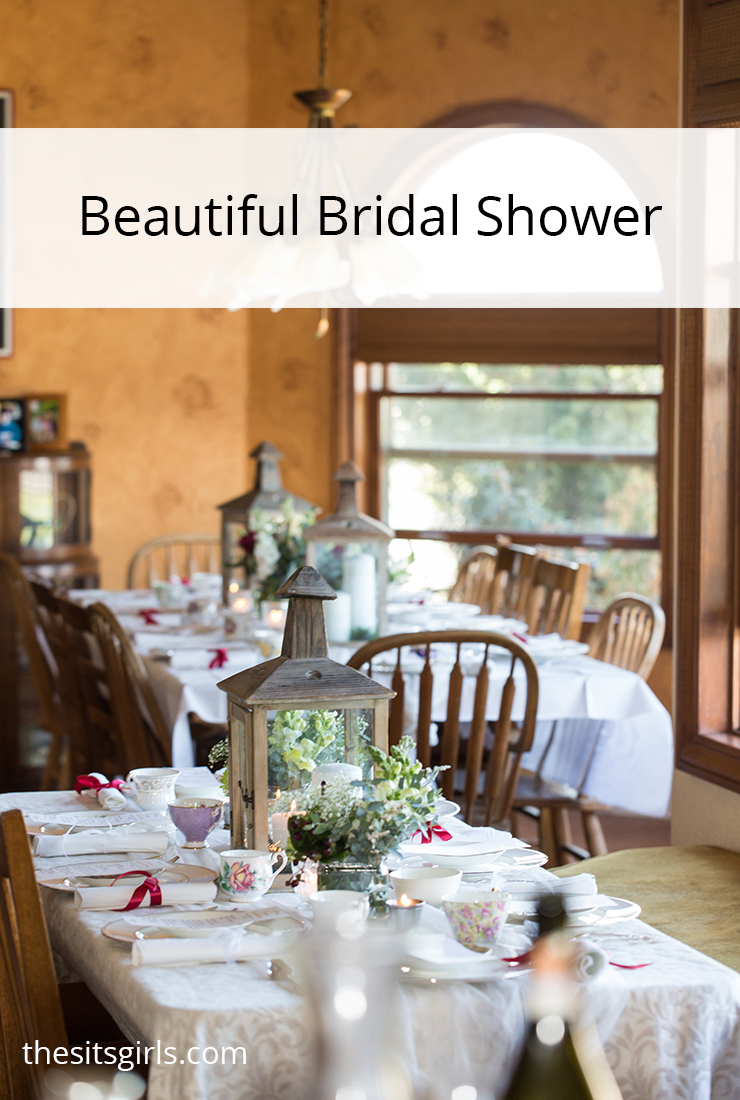 Beautiful Bridal Shower Ideas
Every once in awhile you attend a bridal shower that is simply perfection. The bride is glowing, the guests are mixing and vibing perfectly, the food is amazing, and the decor is tastefully whimsical. This was the case for the bridal shower Fran threw for her sister, Gianna last weekend. It was the perfect celebration, and everything was perfect, from the decor and bridal shower printables to the food and games.
Bridal Shower Decor & Food
The tables were adorned with flowers that looked like they were just picked from the garden that morning. Eucalyptus branches added an earthy element to the arrangements as well as a delightful scent!
Each place setting had a vintage teacup used to serve homemade potato leek soup.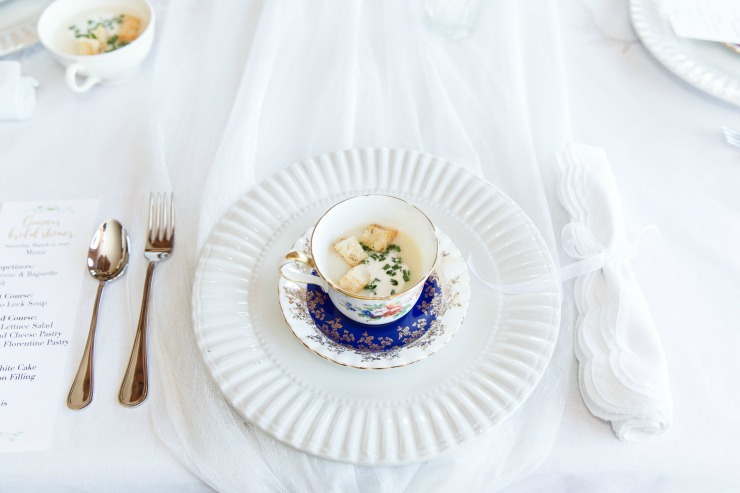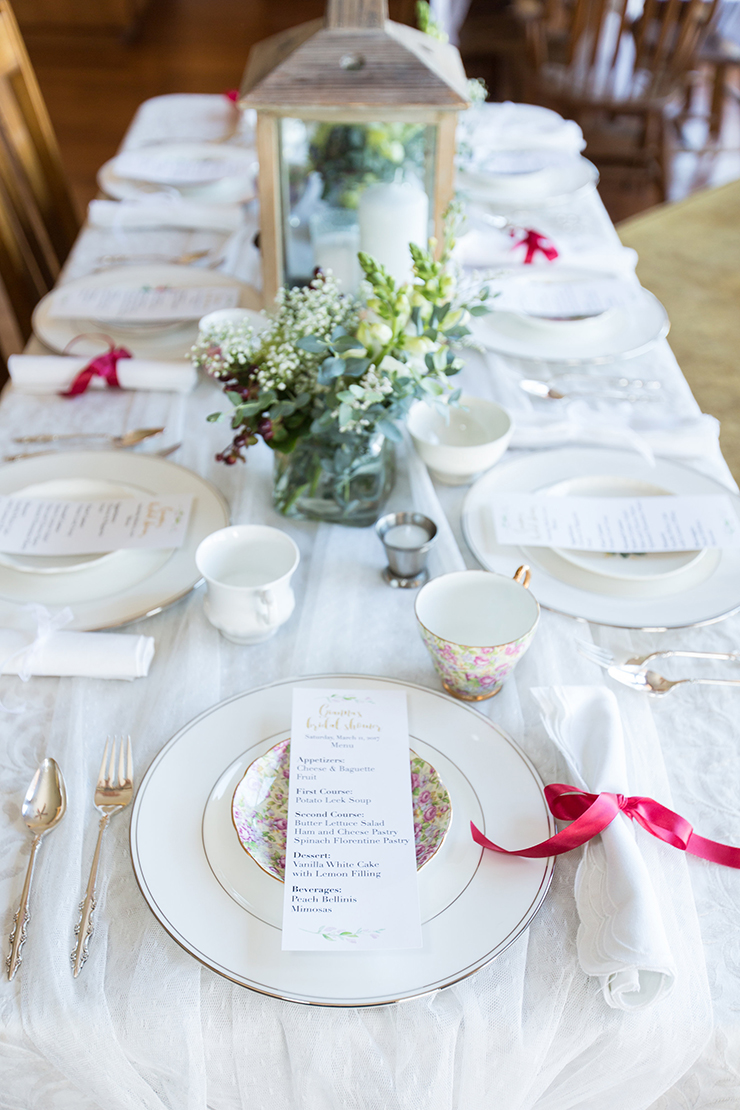 Did you see that insane menu? We also had bottomless bellinis and mimosas to drink. Let's just say we all left with very very happy tummies!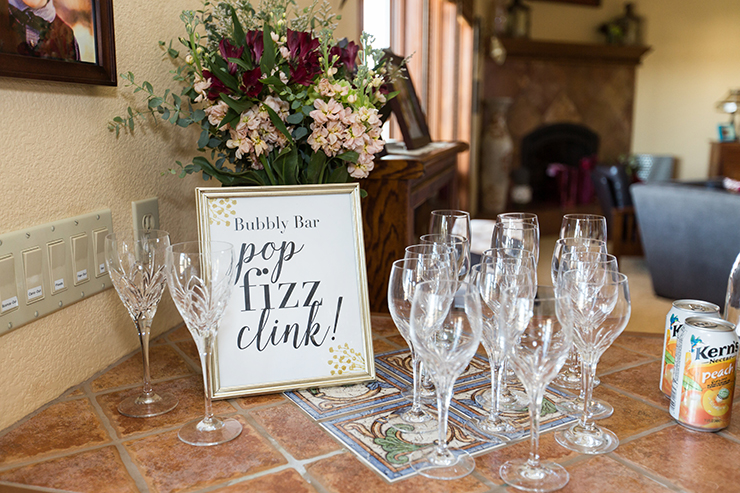 After our delicious lunch, we were treated to cake and sugar cookies. Dessert is my absolute favorite. I could probably eat cake at any time of the day.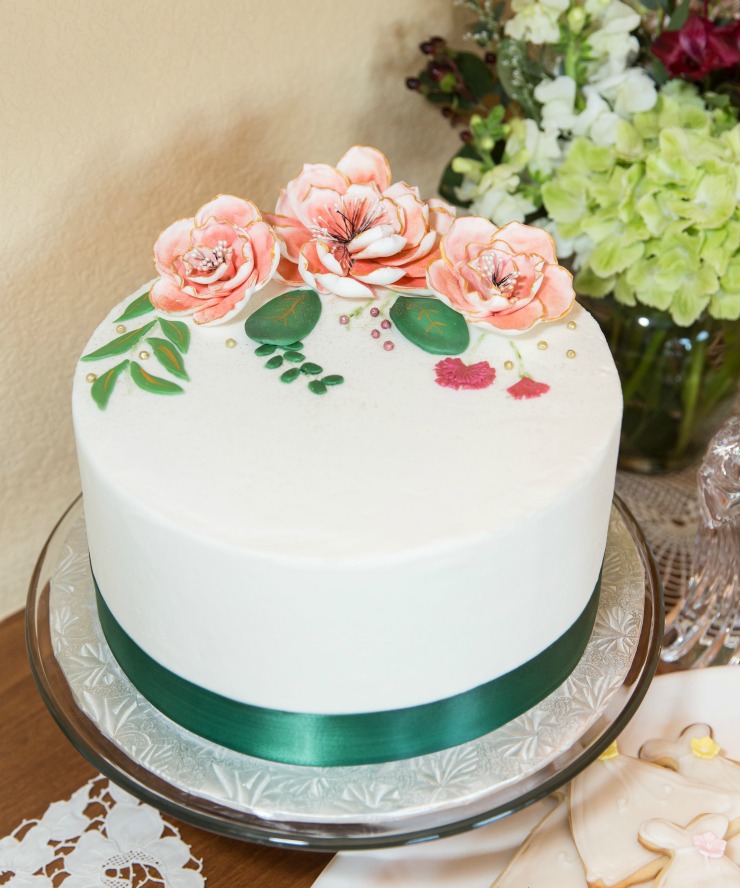 The sugar cookies were a simple wedding dress design, and each one was adorned with a sugar flower.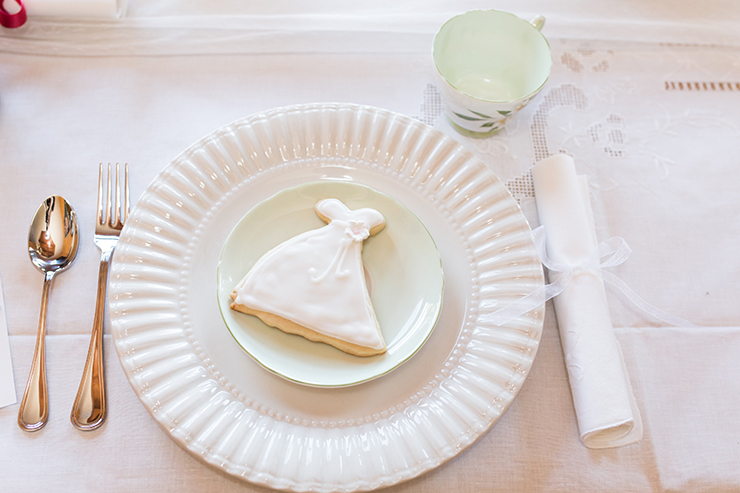 How cute is this LOVE sign? Perfect for any bridal shower, and you can grab it (and all of our other bridal shower printables) below for free!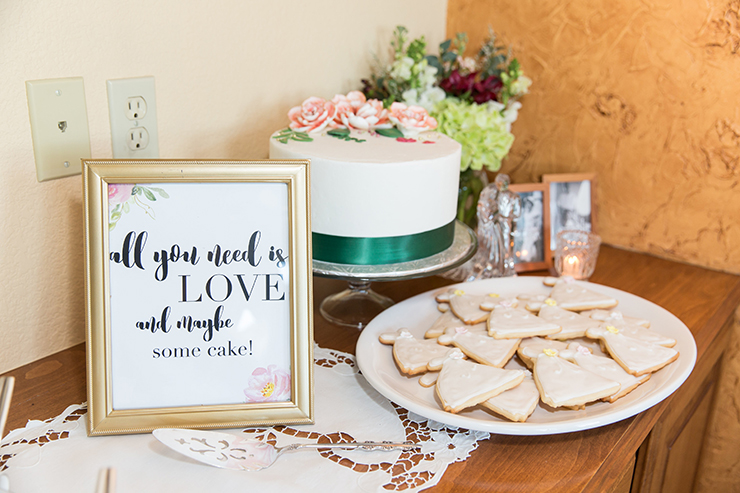 Bridal Shower Printables
Get your free bridal shower printables here!
Bridal Shower Games
After we ate and drank (far too much) we played one of my favorite bridal games to date: Why do we do that? This game is perfect for guests of all ages. Weddings are packed with traditions, but so many people don't know why we have these traditions. It was fun to talk about the history behind the most popular wedding traditions, and hear more details about what Gianna is planning for her wedding.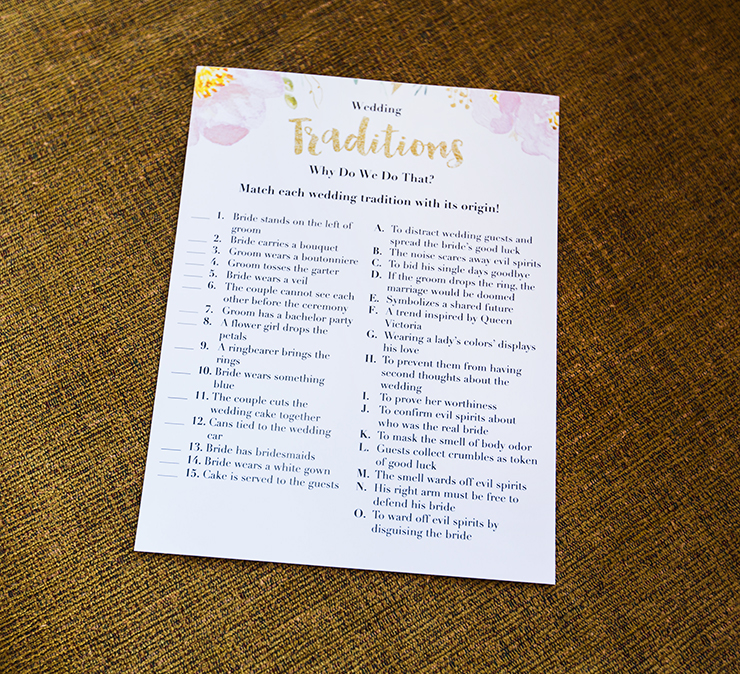 We also played a game where you had to be the first person to identify missing ingredients in common recipes.
Here's something that wasn't a game, but was really fun: printable cards for marriage advice and date night ideas. I know Gianna and Dean will really appreciate all of the wisdom and ideas that were shared. You could use these at the wedding reception as well.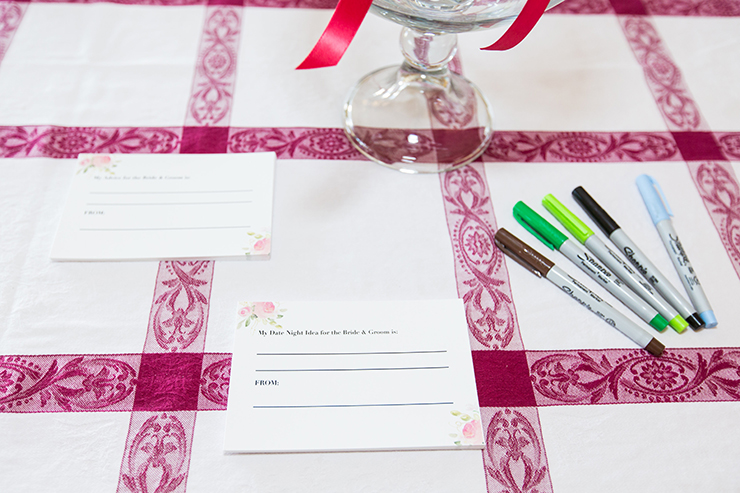 When the day was over each guest left with a personalized package of Gianna and Dean's favorite things. It was such a great personalized favor.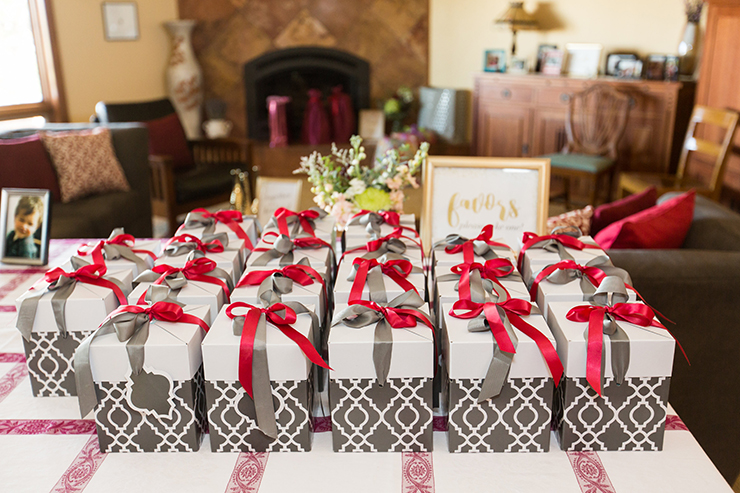 When everything aligns, the day turns out perfectly. We had so much fun celebrating Gianna on her special day.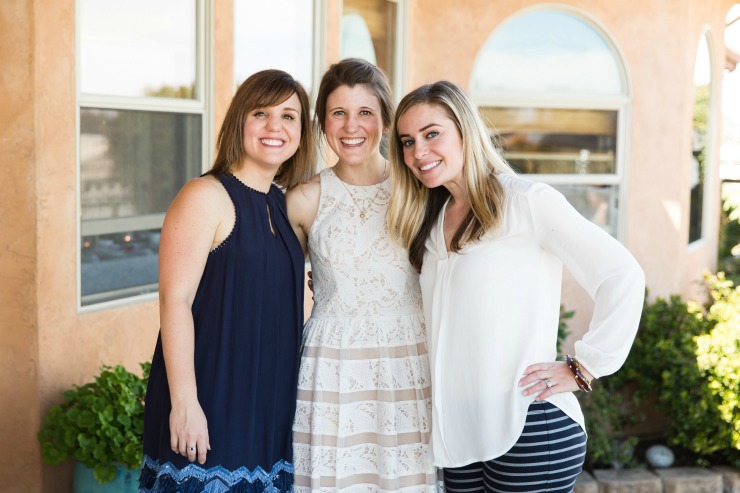 Happy Wedding Season!