This post may contain affiliate links which may give us a commission at no additional cost to you. As an Amazon Associate we earn from qualifying purchases.
On my recent trip to the craft store there were aisles and aisles of Christmas stuff, ALREADY on display! My jaw dropped in disbelief. Aren't we just kicking off summer? However, after I picked myself up off the floor, a thought popped into my head… Christmas in July party ideas! I am a July baby myself, and it I thought it would be such a fun and different idea for a party! It took a while to pin down easy party ideas, because there really isn't a TON of inspiration to draw from for Christmas in July, but once I had my direction, I was off and rolling.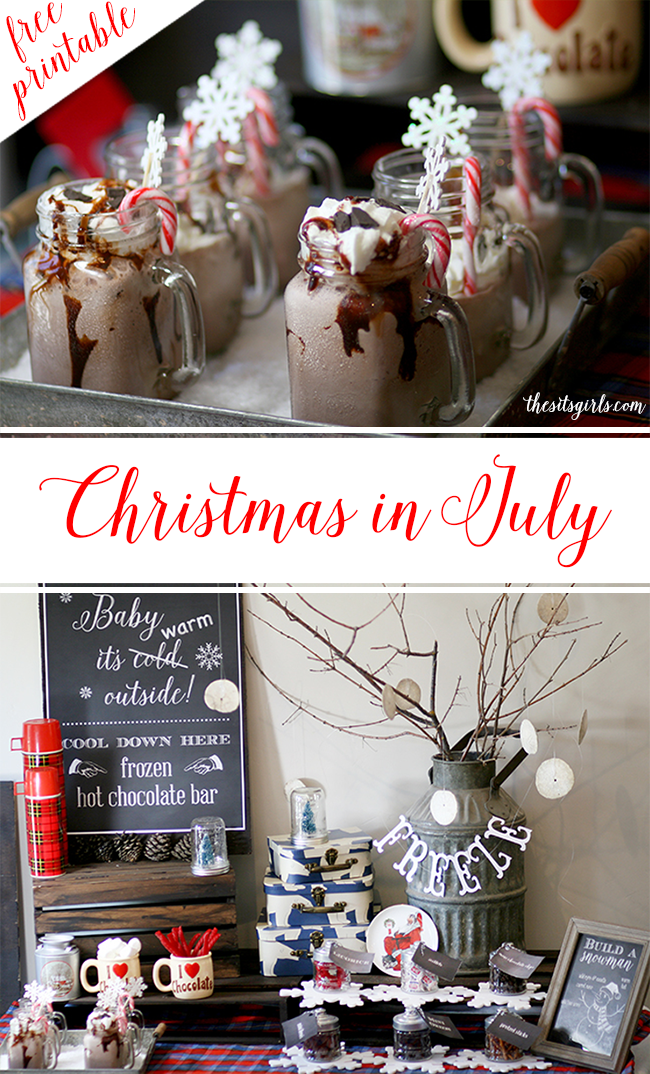 Christmas In July Party Ideas
For décor I actually mixed and match a bunch of items. All my things I found at the craft store, thrift stores (which surprisingly had a large seasonal section), and just around the house.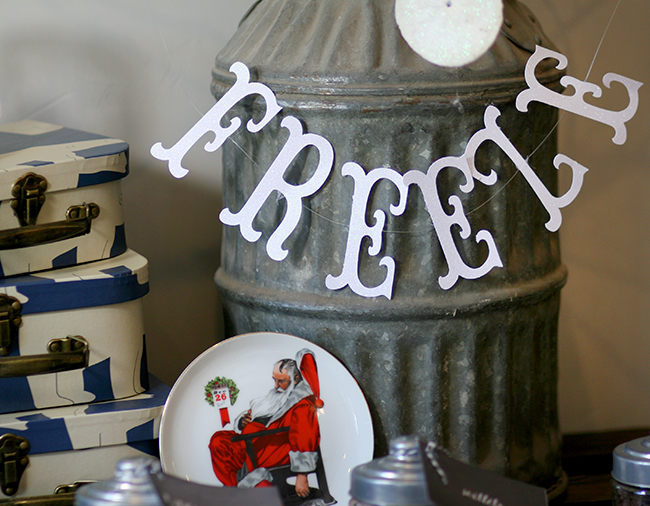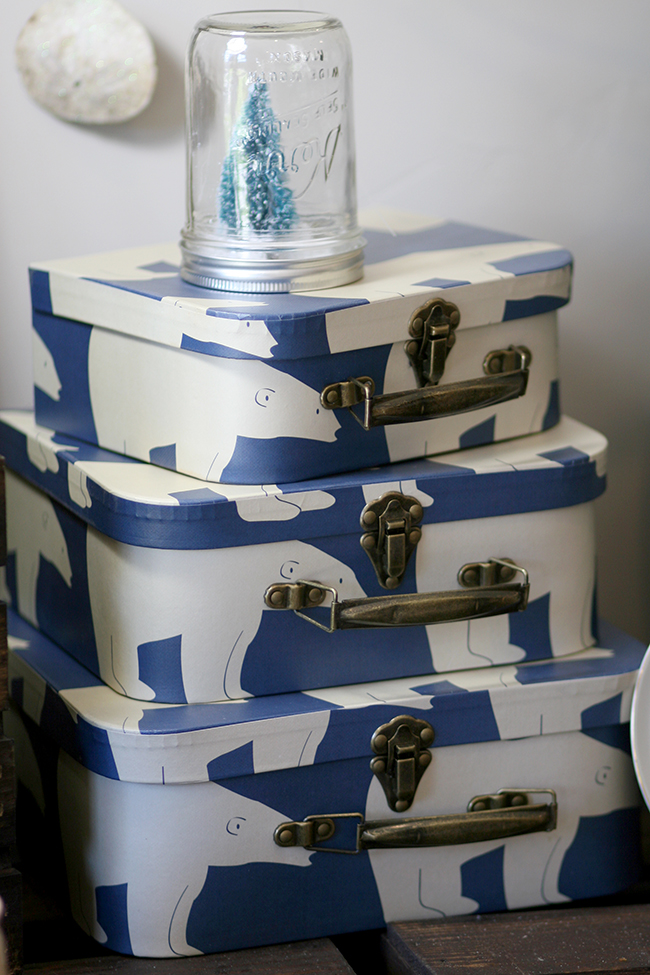 We went to the beach recently, so I collect sand dollars that I decided to use as " ornaments" on branches for a kind of summer feel. I sprayed them with adhesive spray, and then coated them with a white glitter, and then sprayed with a sealant.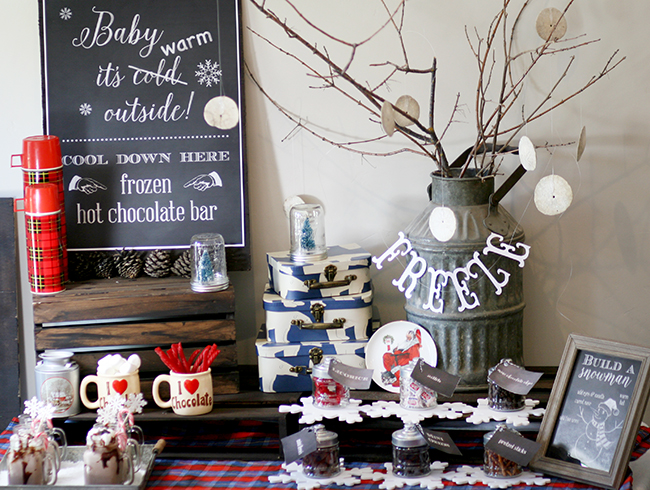 I actually love how they turned out! I also collected branches from my yard, and sprayed them with glitter spray paint. I love the idea of turning unexpected items in to something original!
Frozen Hot Chocolate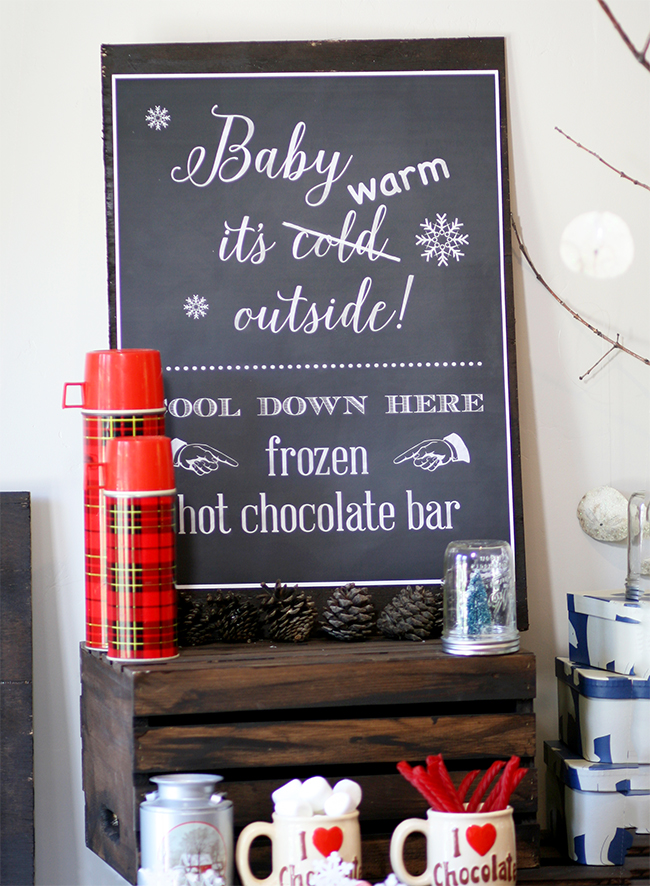 I remembered when I was little watching the movie "Serendipity" with Kate Beckinsale and John Cusack (I'm sure you've seen it, because it reruns continuously for about the whole month of December), and they went to Serendipity , and got a HUGE mound of frozen hot chocolate. After watching it I was obsessed, and asked my mom to take me to New York just so I could try it.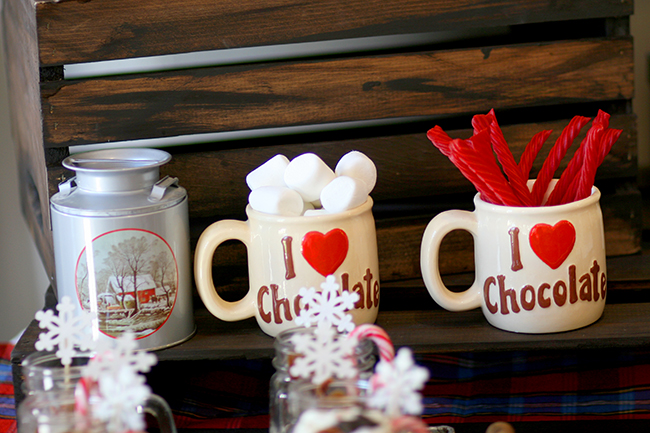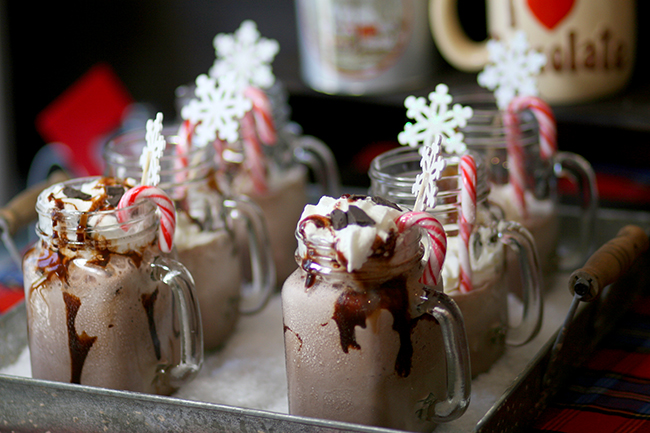 I love the taste of hot chocolate, but am not particularly fond of hot beverages, especially not in 108 degree heat. So I decided that now would be my chance to make some frozen hot chocolate. It was amazing! If you want to try it for yourself, you can find my frozen hot chocolate recipe here.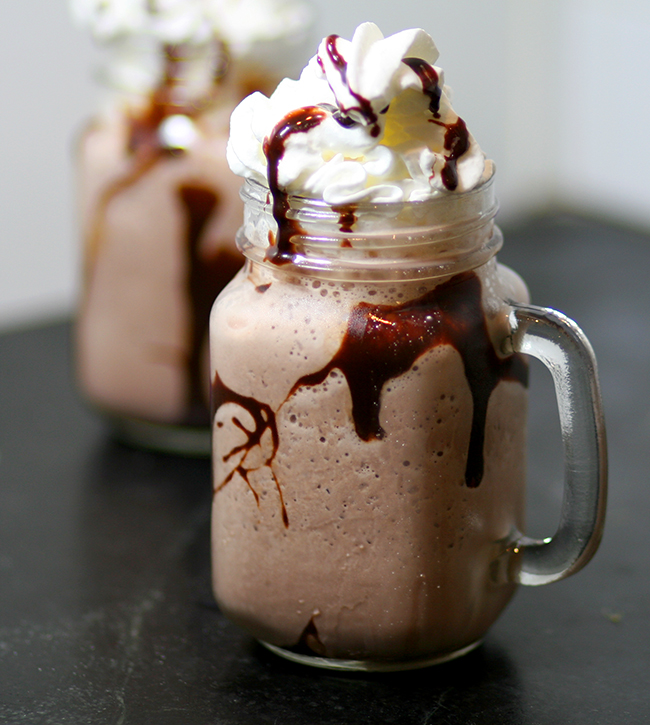 Build Your Own Snowman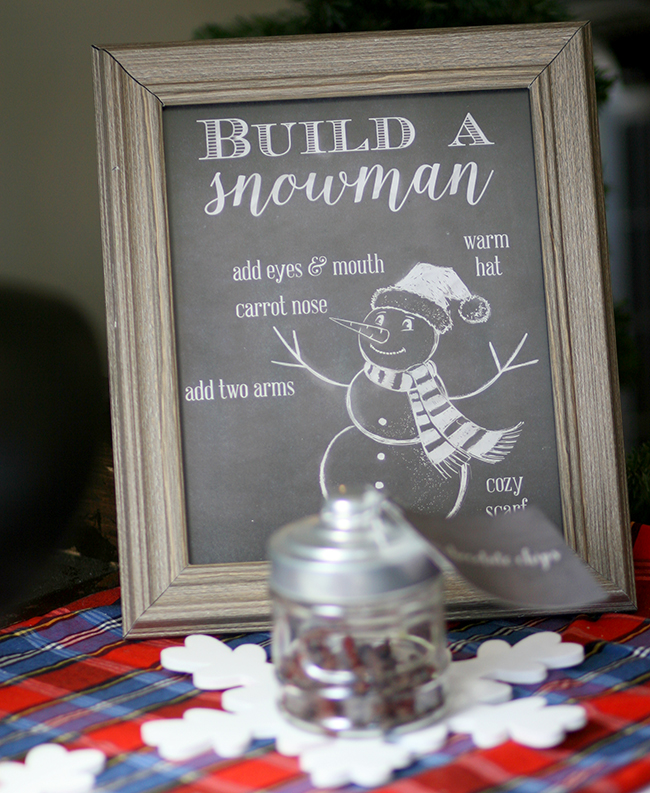 The other part of the party I decided would be more kid friendly. A snowman building station, complete with all the candy and things needed to recreate a snowman! For the body of the snowman I scooped balls of vanilla ice cream the night before, and let them freeze, that way the kids could stack them better.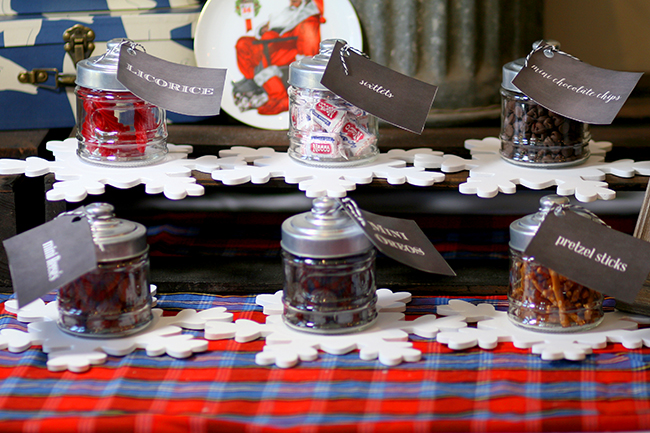 I used pretzel sticks for the arms, licorice for his scarf, mini reeses and oreos to make the hat, and then mini chocolate chips, and sixlets for the buttons and eyes. You may notice on the picture I couldn't find sixlets near me, so I actually used necco wafers. Ice cream is such a perfect thing for this party. It alludes to the cold Christmas season, but keeps you nice and cool during the summer, and the best part is the kids looooved it.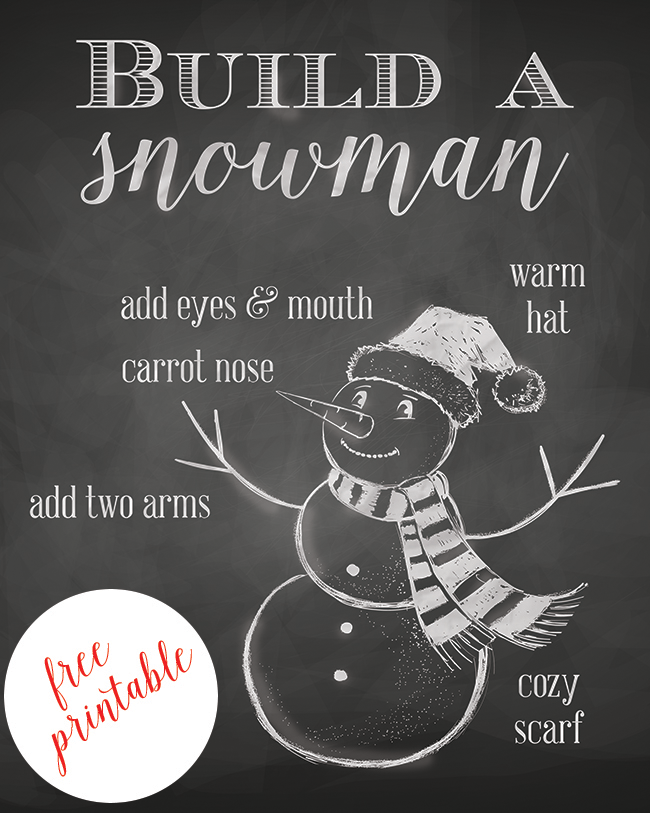 You can use this free printable to add snowman fun to your Christmas in July party.
Summer Letters For Santa
My other Christmas party in July activity, I must admit, had a secret agenda to it. While school may be out for summer, I would love to keep my kids learning, and not forget all their handwriting skills, so I decided to have them write a little letter to Santa.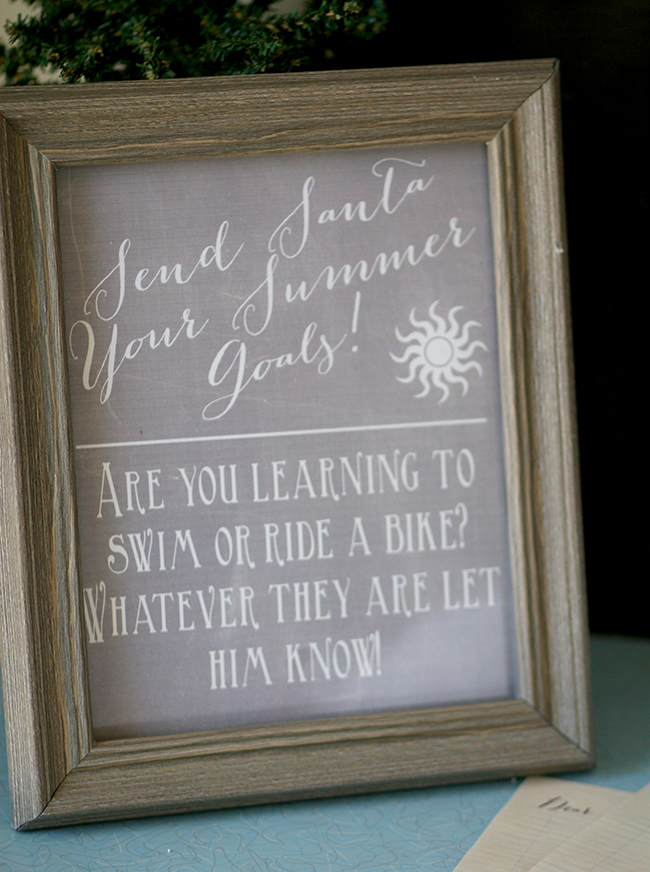 I had them tell Santa what they are learning to do this summer, and to give the big guy a simple "Hello!"
I hope this inspires you to throw your own Christmas in July party, ours was definitely a hit, and one we will repeat next year!