This post may contain affiliate links which may give us a commission at no additional cost to you. As an Amazon Associate we earn from qualifying purchases.
I cannot believe we are about to enter May! March and April flew by, and now we are fast approaching Cinco De Mayo! Being a California native, we have a strong Hispanic influence which gives us the opportunity to celebrate different cultures and holidays, like Cinco De Mayo. I am always looking for easy party ideas, and years of celebrating has given me lost of great Cinco De Mayo party ideas to share with you.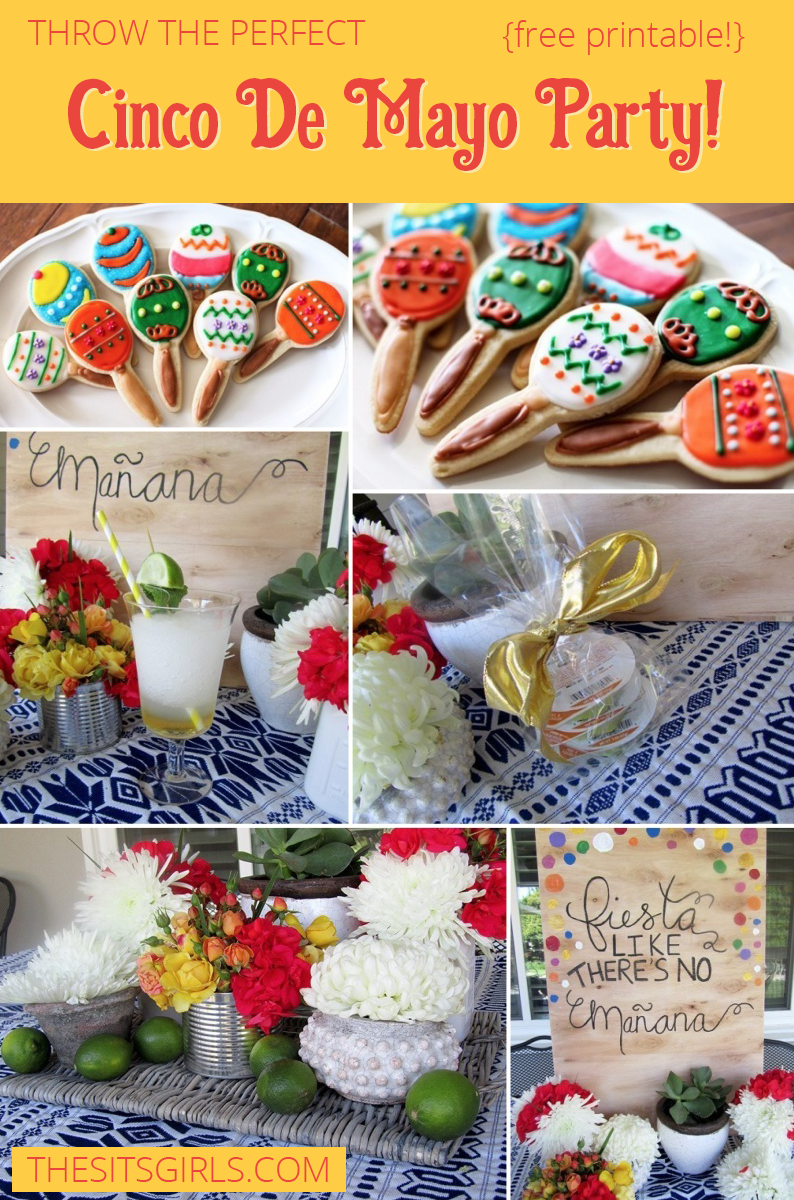 Cinco De Mayo Party Ideas
This year I decided to take a more natural approach to Cinco De Mayo, and break free of the traditional décor. I was inspired by the natural beauty of the blooming flowers in our garden.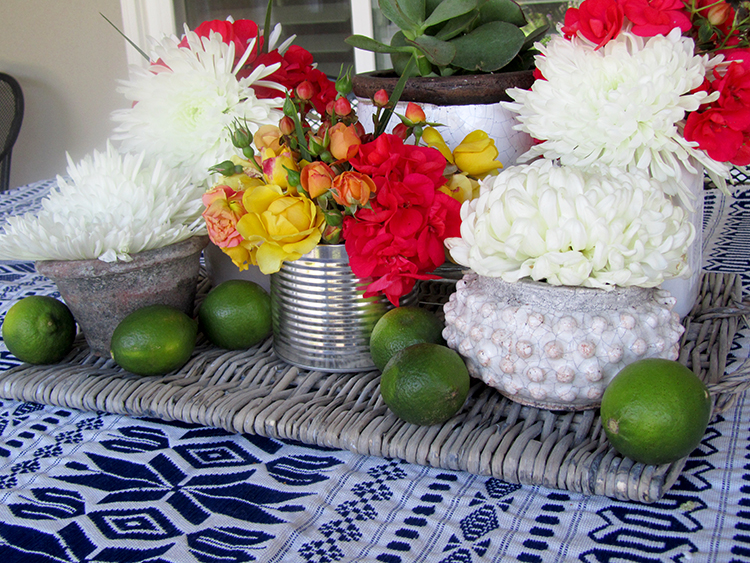 The vibrant colors coming from our garden were basically asking to be combined in to some sort of arrangement. I love the idea of using various vases and plants to pull together one look. My pots and vases were a combination of small white pots, tin cans, and painted mason jars.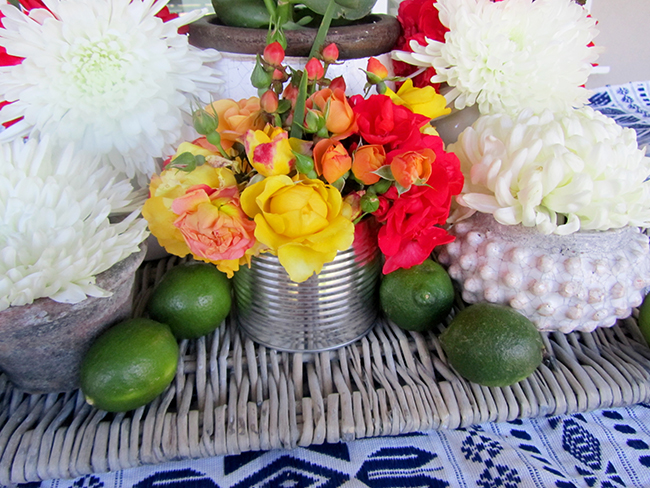 The clay pots I have had for a while, but was unsure what to do with them, I thought they were a perfect nod to the beautiful pottery that has come out of Mexico.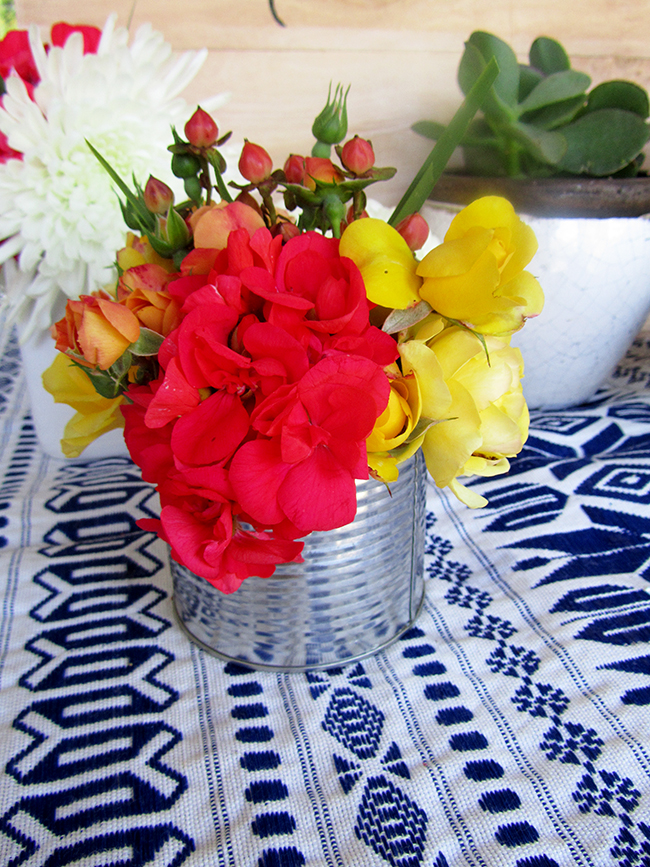 The tin can was actually an old stewed tomato can that I removed the label from. The woven table clothe is an old family heirloom, and while it is not from Mexico, it totally reminded me of all the beautiful tapestry, and had such an antique feel with its thick woven pattern.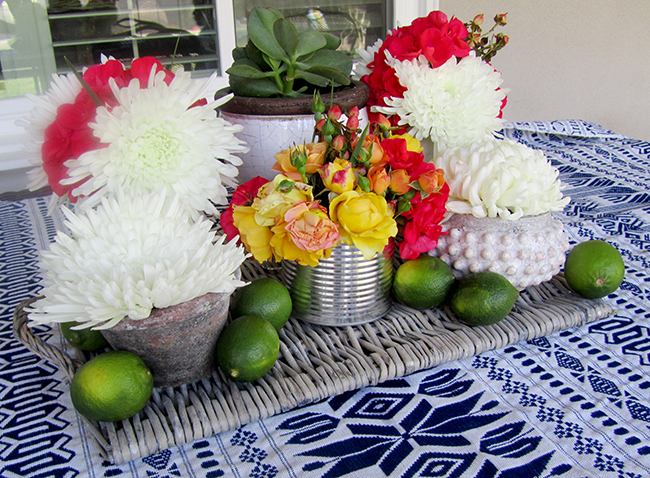 I love the vibrant red flowers with the stark white, I of course had to incorporate a succulent, just to give it a little dessert like feel. I used my spare limes to give a little bit of texture to the arrangement as well.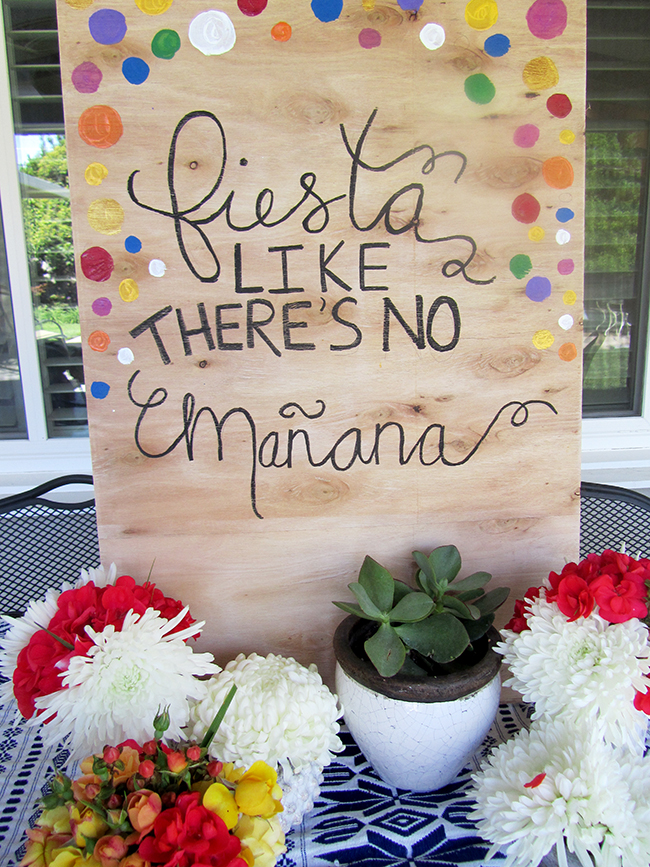 My sign was a last minute DIY from some old scrap wood. It would be so cute as an entry way piece to a Cinco De Mayo Party!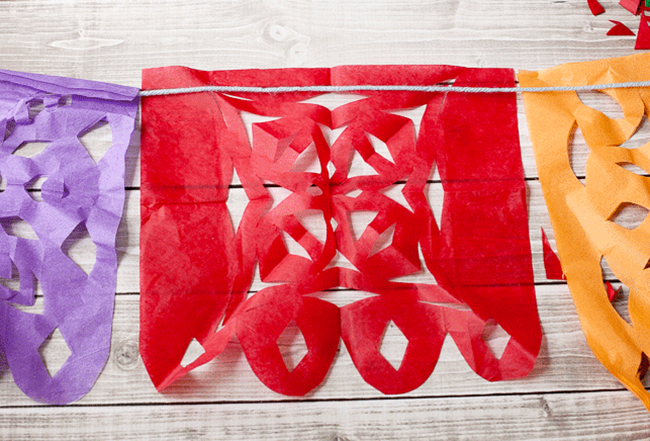 Paula at frogprince paperie has a beautiful tutorial to help you make Papel Picado banners to go perfectly with your simple centerpiece and wood sign!
Mint Margaritas For Your Cinco De Mayo Party
What kind of Cinco De Mayo party would it be without some Margaritas! My mint plant was my inspiration for this delicious treat!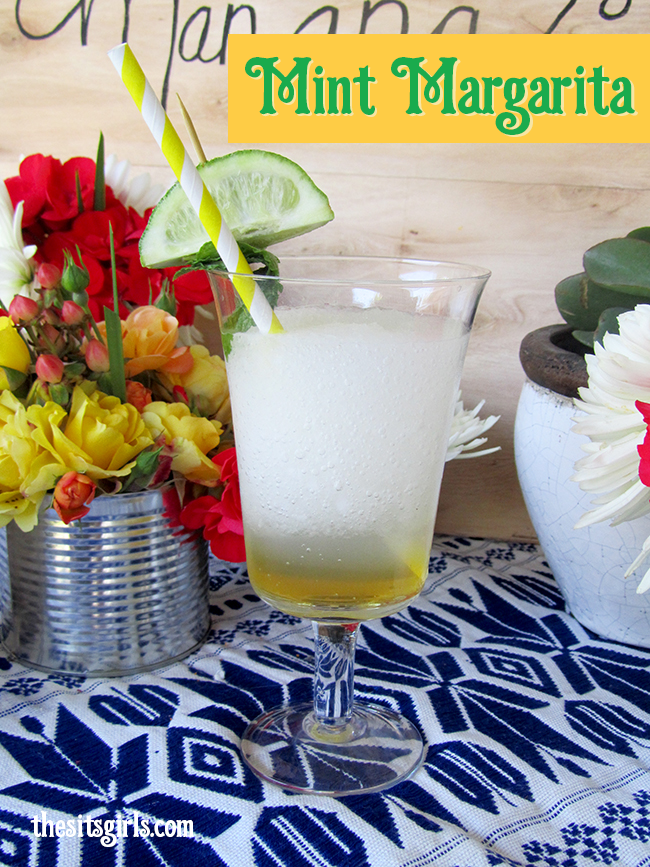 I am not normally a huge fan of Margarita mix, but Trader Joe's has a delicious and refreshing mix that isn't too sweet, and is really quite refreshing!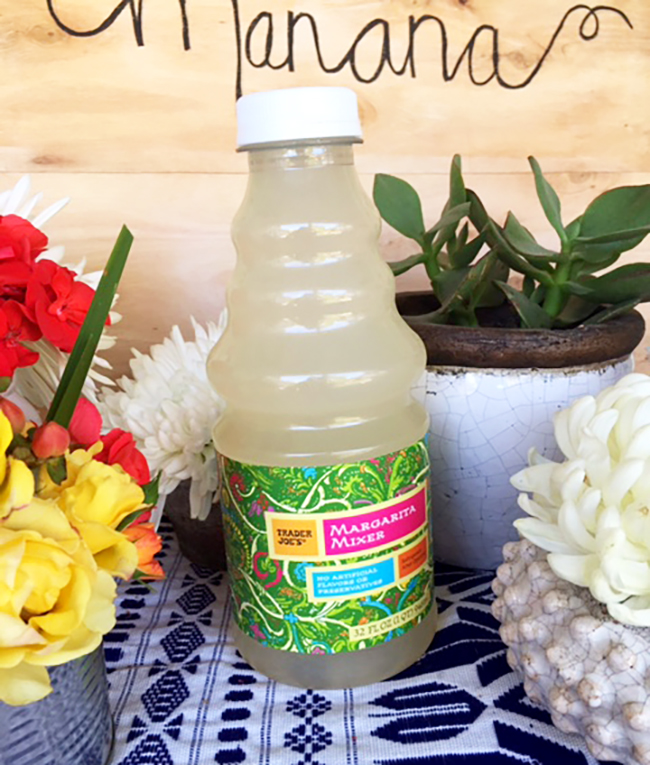 Mint Margarita Ingredients:
Trader Joe's Margarita Mix
Mint
Lime
Tequila
A splash of grand Marnier
This is a simple drink to make. Just muddle your mint leaves in the bottom of the pitcher, pour the margarita mix in, and stir. The final step is to strain the mint leaves out, and then blend with the tequila and ice.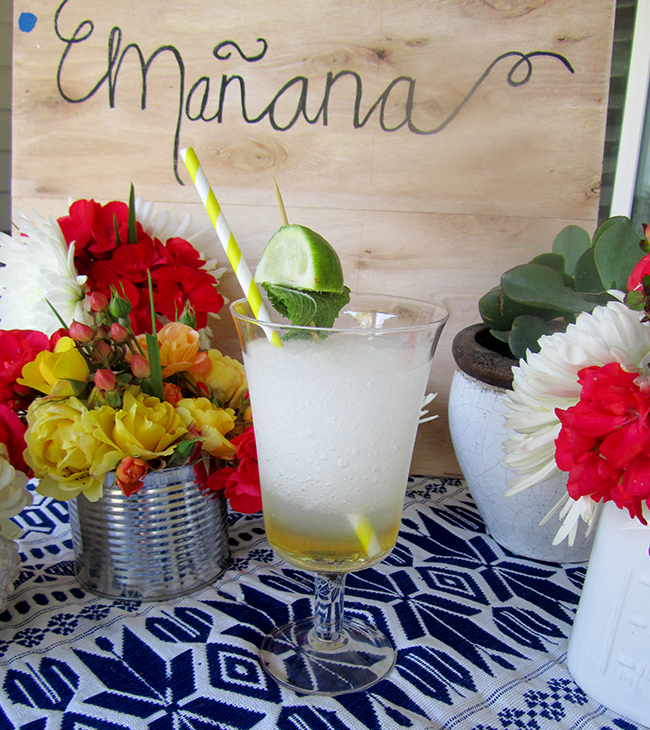 It was INSANELY DELICIOUS! The mint really took the classic margarita to the next level.
Maraca Sugar Cookies
A party is not complete without some dessert!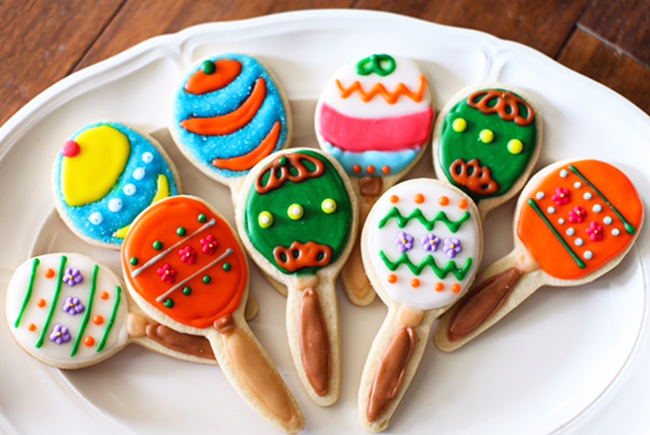 I made maraca sugar cookies, to serve for the guests. The kids were thrilled with the bright colors. The beauty of decorating them is that you really could use any colors or design you would like.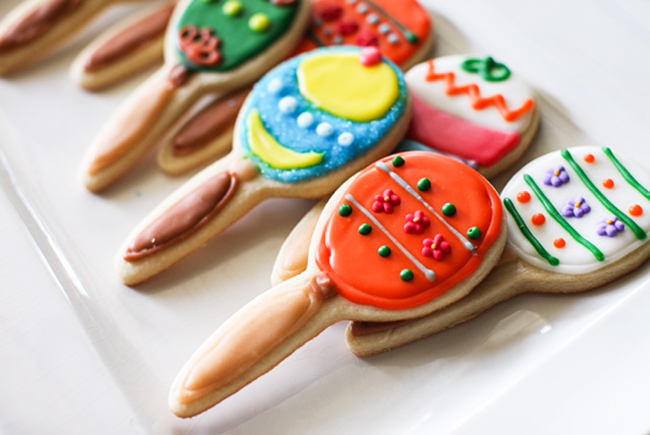 Watch this quick video to see how I decorated my maraca sugar cookies:
Mexican maracas pretty much come in any color or style, so use your artistic license and have fun. You could also leave the cookies blank, and let the kids decorate! It would be a great party activity.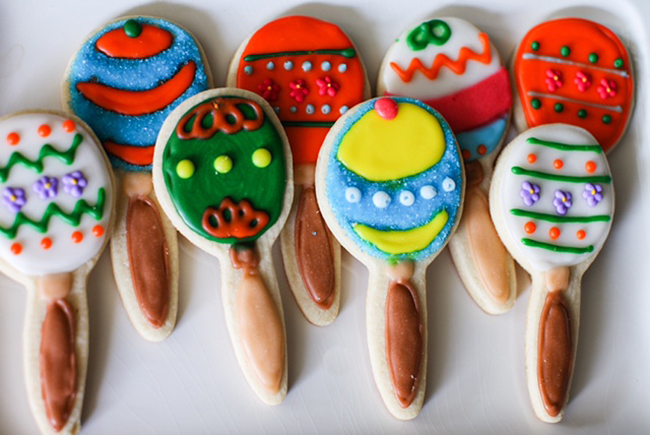 I love to give my guests a little treat to take home, so as a parting gift I packaged up some mini Wholly Guacamoles.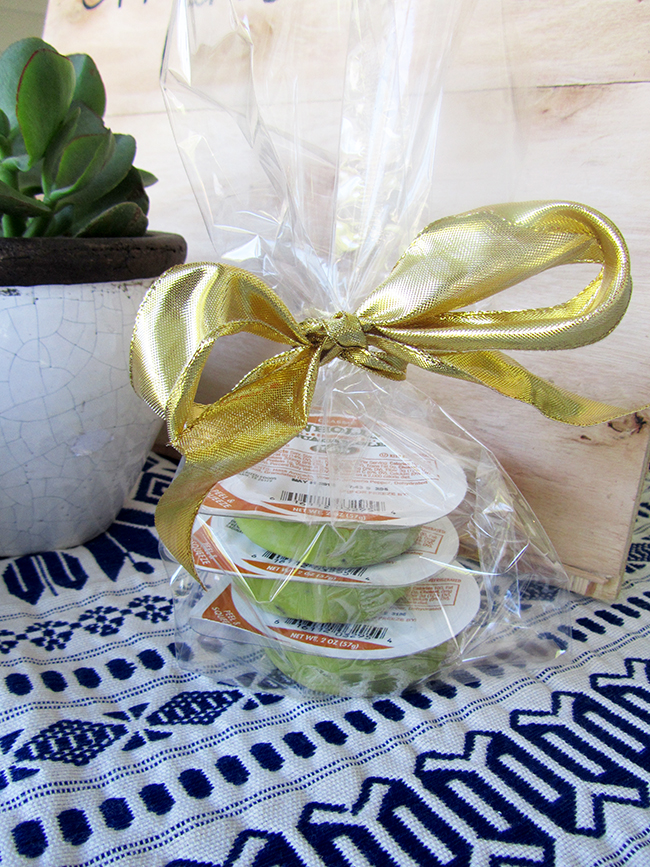 I thought they were the cutest little snack, and would be something that people could actually use afterward!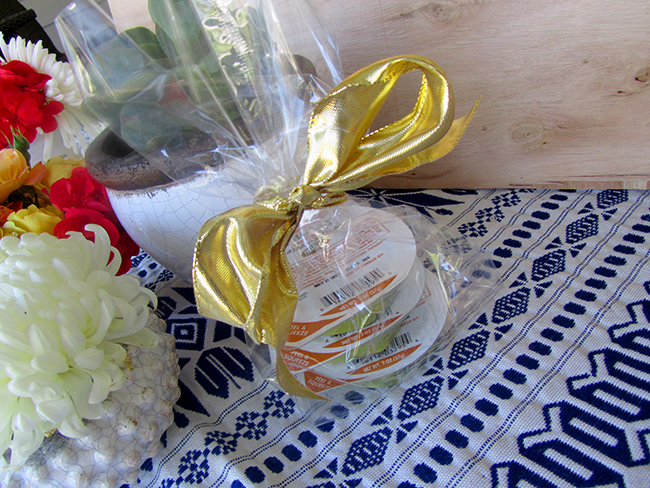 So let's get geared up for Cinco De Mayo this year. Get inspired from the things around you, and think outside of the Sombrero!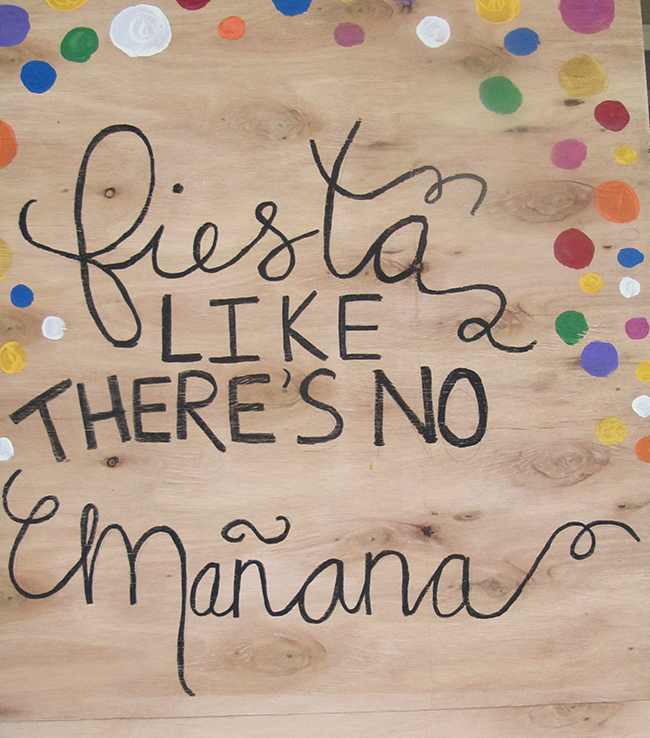 Want more ideas for fun Cinco De Mayo desserts?
We have an Easy "Fried" Ice Cream Recipe you will love and a Churros Recipe that has more free Cinco De Mayo printables.