This post may contain affiliate links which may give us a commission at no additional cost to you. As an Amazon Associate we earn from qualifying purchases.
It's that time of year again! Love is in the air, and it is officially WEDDING SEASON! I must admit, I love it! Bridal showers, bachelorette parties, and weddings – I love them all! I recently had the pleasure of throwing a bridal shower brunch for one of my husband's cousins, and it was one of my favorite parties so far.
There are a few easy party ideas for bridal shower planning that I have learned throughout the years. The first, plan the bridal shower using the wedding colors, or at least keep it in line with the theme of the wedding. It helps the bride get inspired for décor for her actual wedding, and you can reuse a lot of the decorations! My bride, Caitlin, had a blush, navy, ivory, and gold color scheme. I naturally love these colors, so I hit the ground running with a design that was perfect for her – and can give you some inspiration for your next bridal shower, too.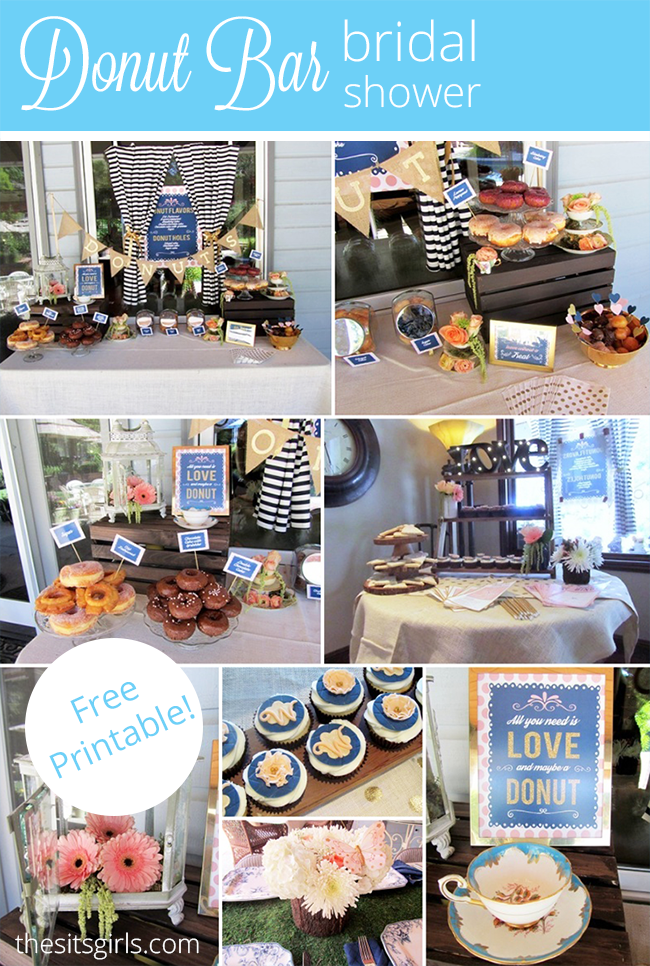 Donut Bar Bridal Shower
As I have mentioned before, I love a food bar, or a focal point for the guests, it creates an experience, and gives people something to do. We planned a brunch, so I decided to do a donut bar.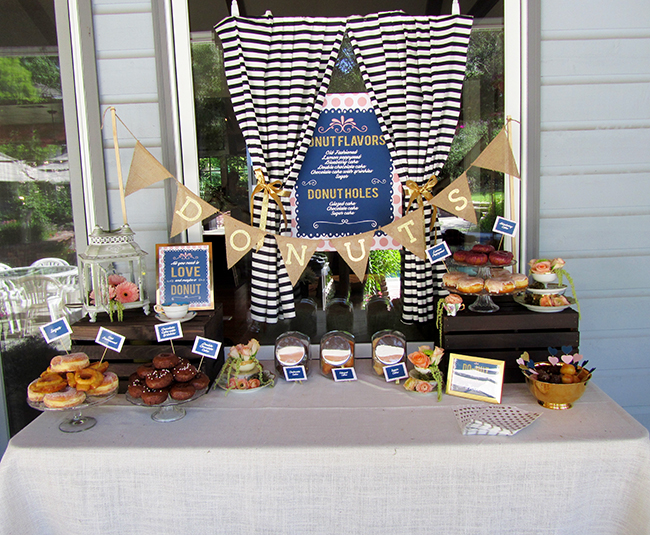 It was a huge hit! I had a large donut menu printed, and hung it between some cute striped curtains that I made to give it a classic bakery feel. We had specialty donuts like Blueberry cake, lemon poppy seed, and carrot, as well as the classics.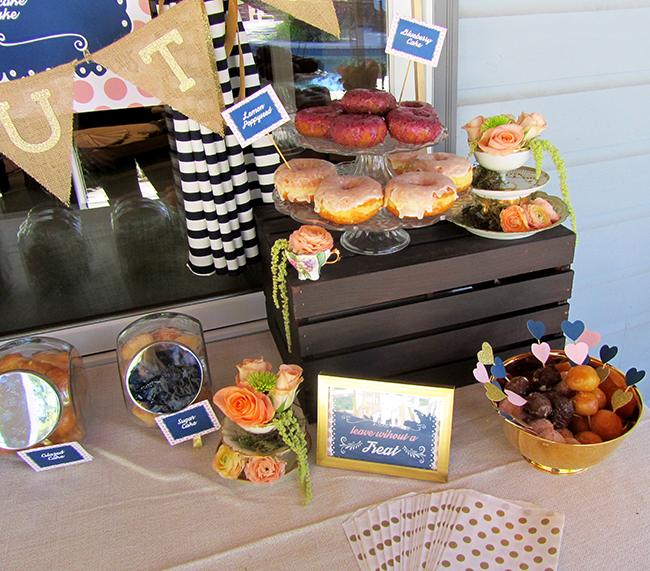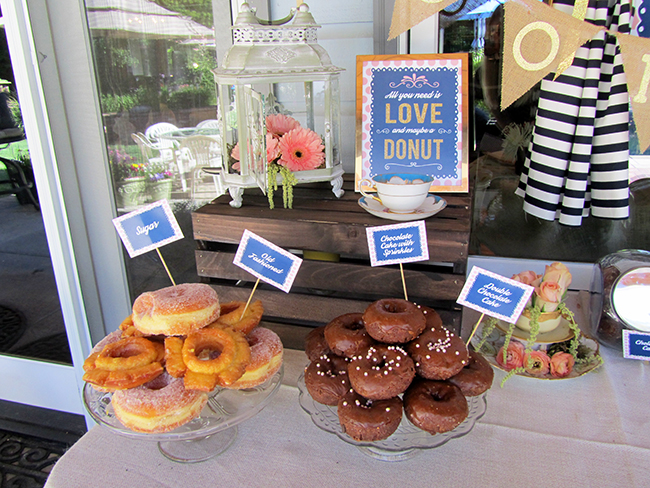 I had some donut holes, too, for those who didn't want an entire donut, or those who wanted to try several flavors.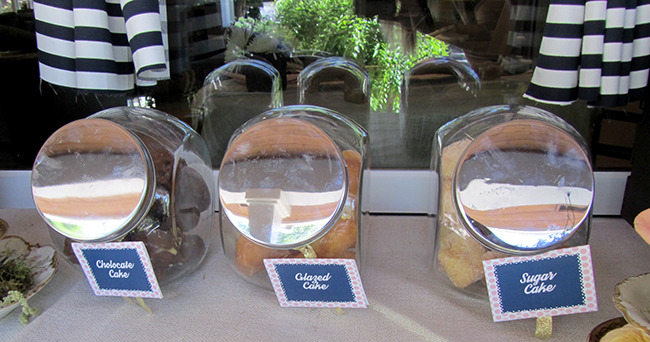 A donut bar, is super affordable, and an easy way to wow your guests. I made some cute printables with sayings about love and donuts, to tie it to the bridal shower.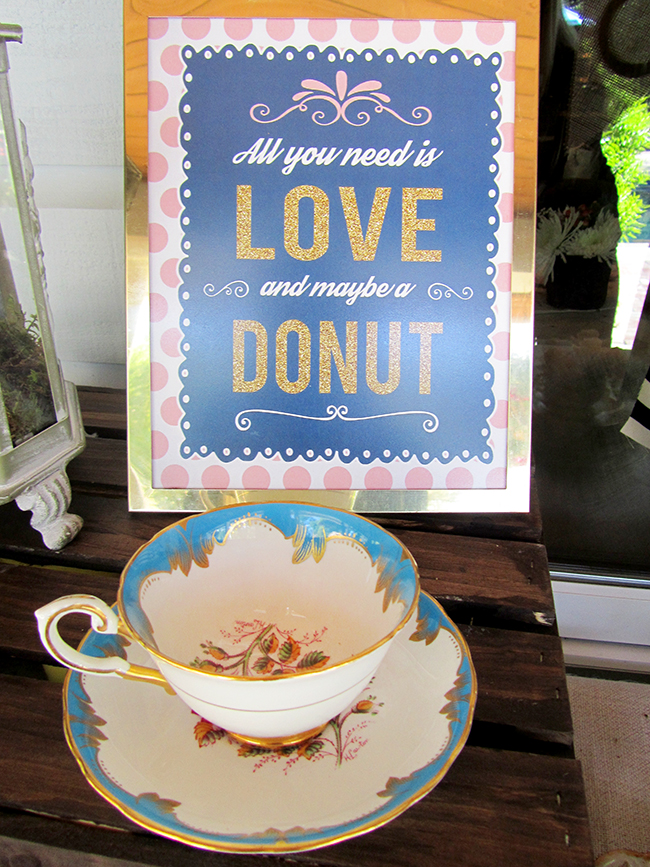 I also left out baggies with a sign that read "Do-Nut leave without a treat!"
The wedding will be in Lake Tahoe, so we added a few rustic touches like a raw wood cupcake stand (that was a DIY project), tree bark vases, and some burlap tablecloths!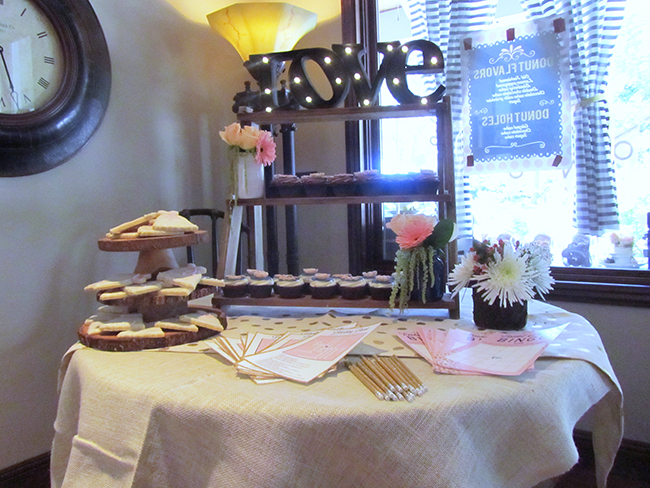 To incorporate more of the outdoors I used a moss table runner, and clipped in some cute blush butterflies to the flower arrangements.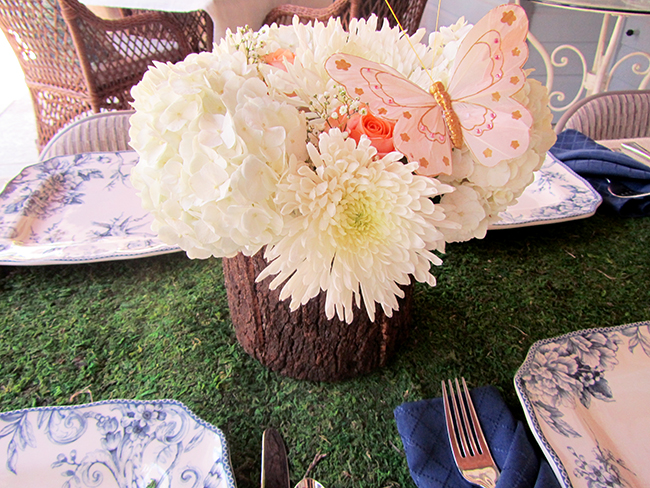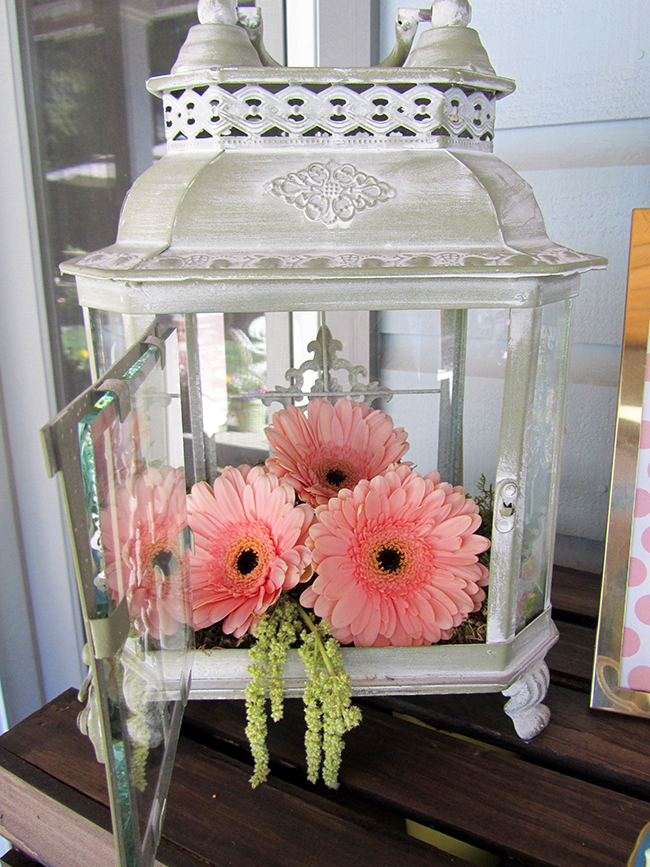 I love to add a few tiny finishing touches like that to make things really pop.
We added the letter "W" to the monogram cupcakes, drinking mugs, and cocktail napkins since that will be her new last name!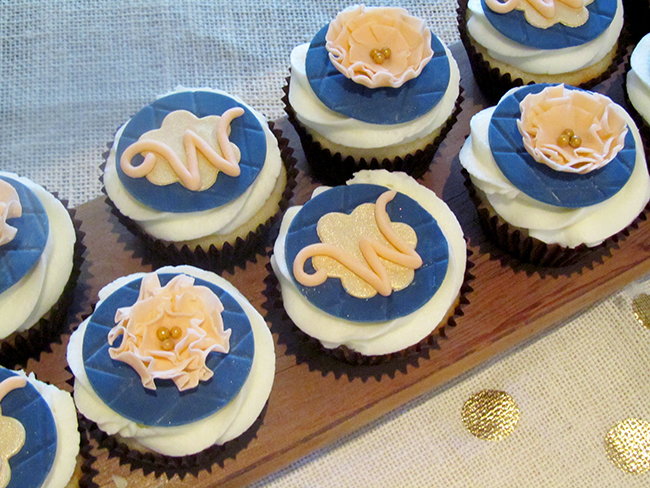 Bridal Shower Game Ideas
My husband's family has game nights a lot, so I decided to incorporate this in to Caitlin's shower. I created a crossword puzzle, and a bridal bingo for the guests to play. It was such a fun way to still play bridal games, but branch out from the classic shower games.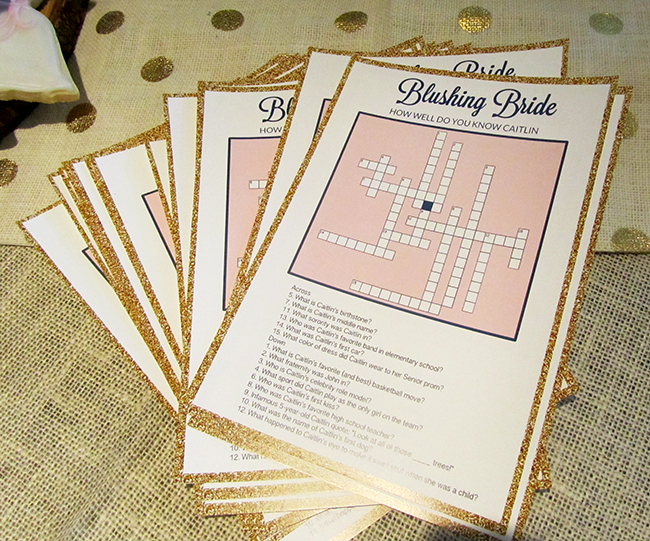 The crossword puzzle was compiled of questions from, " Who was her first kiss?" to " What is her favorite celebrity?" Guests were rolling with laughter when we announced all the actual answers. It totally helped people get to know her even better.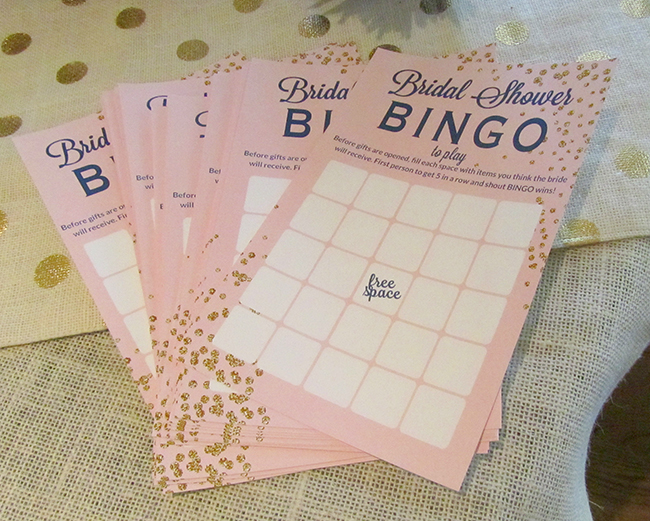 The Bridal shower bingo requires guests to fill out the squares with items that they think the bride will receive. It kept guests entertained while opening a mountain of gifts, and also focused on the bride!
The bride and guests had an amazing time, and it actually lasted almost two hours longer than was intended! The key to a good bridal shower is to really focus on the bride, after all everyone there was invited because she is near and dear to their hearts. Personalize the party, and create something original that is totally "Her"! Happy Wedding Season!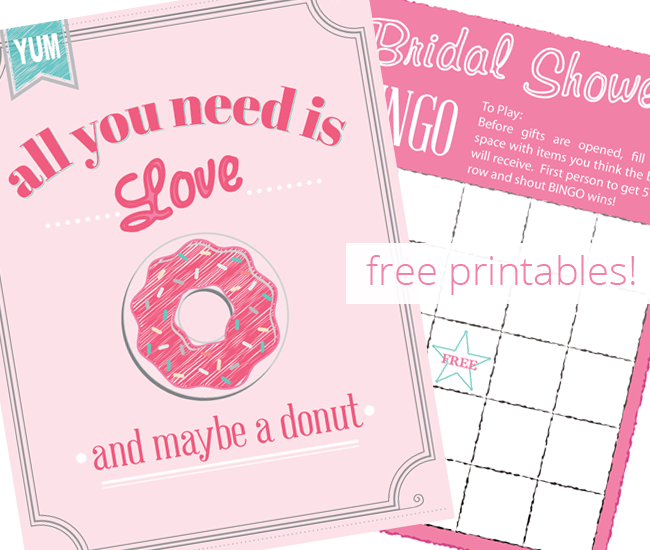 For more food bar fun, check out our list of 10 Inspirational Food Bar ideas!