This post may contain affiliate links which may give us a commission at no additional cost to you. As an Amazon Associate we earn from qualifying purchases.
Girls night out is fun, but have you ever thought about a girls night in? Hosting your very own craft night is not only fun, it takes crafting to a whole new level! And as far as easy party ideas go, this is the easiest! There is just something about crafting with your friends that is not only fun, but very fulfilling.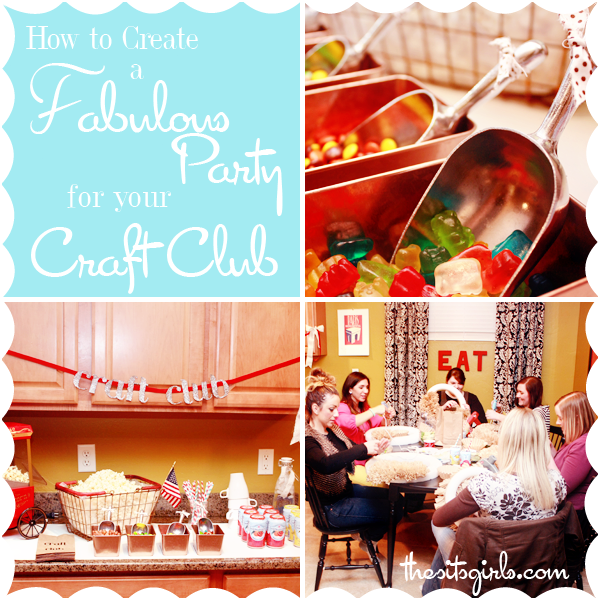 It's not every day that your friends can leave a party with an amazing project that they are proud to say that they made themselves!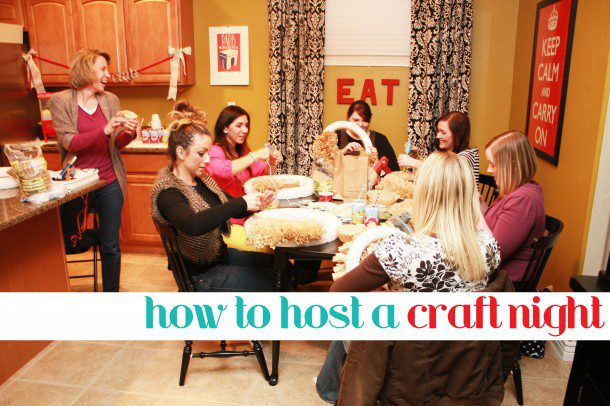 Group Crafts for Your Craft Night
The first step in hosting your own craft night is finding a project that can be completed in a few hours. You don't want something too tedious, with too many steps, or that takes too long. You still want your guests to be entertained and have a good time. There is no need for frustration at a party! I chose a coffee filter wreath project that had a few supplies, a few steps, and a huge pop of results!
Craft Night Party Invites
Your craft night party invites must have a complete list of supplies for the craft of your choice. I decided to make a 3 part invite for my friends with a photo of the project they would be completing, a list of supplies, and details of the event.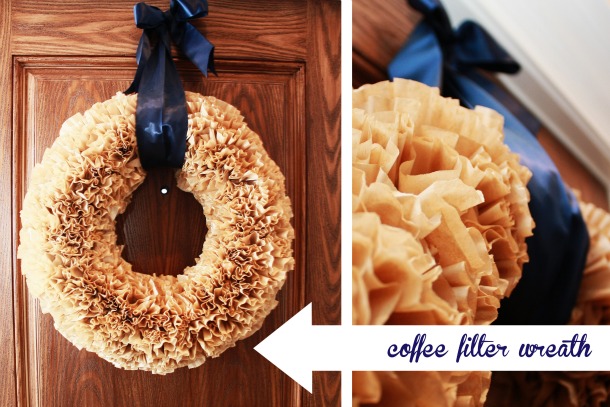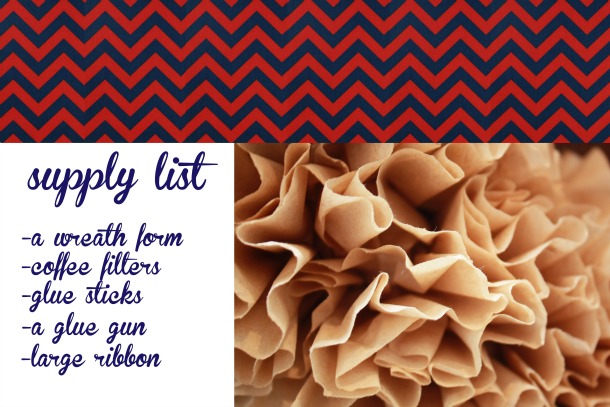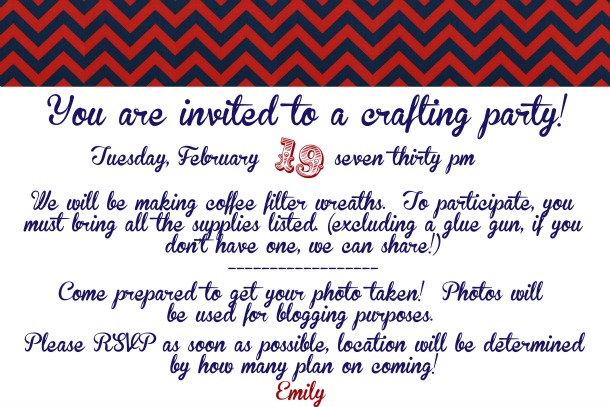 Plan a Party Like a Pro
Creating a party ambiance from the minute my guests arrive at the front door is something that I try to do at every get together I throw, it's like the title page of a good book or the precursor of a great movie. Throwing a craft night party is no exception!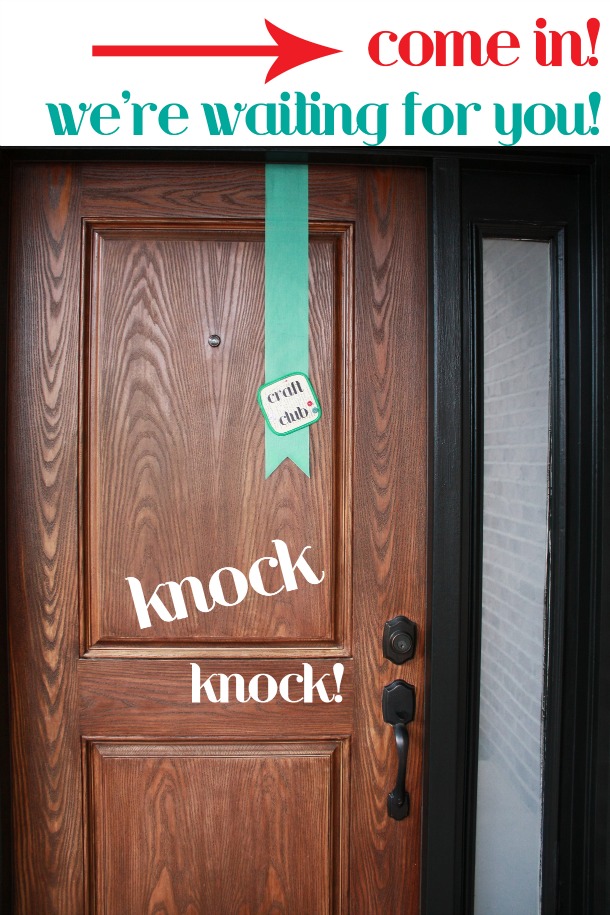 I like to let my guests know that I am expecting them and that they are more than welcome in my home.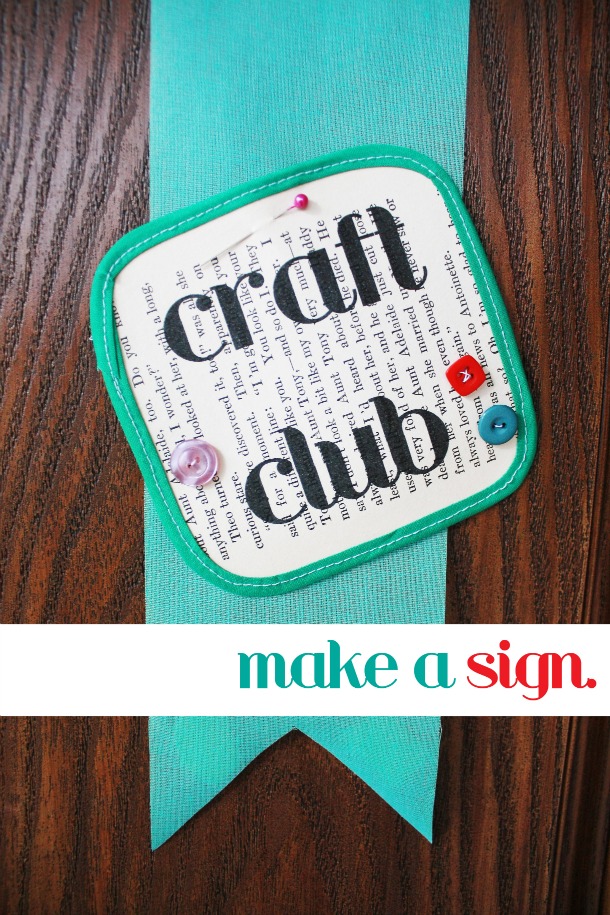 When choosing snacks for your craft night party, think about your hands! Clean snacks are always the way to go. You don't want your guests hands to get sticky, greasy, or wet. You don't want your guests to be constantly reaching for napkins so that they can finish their project.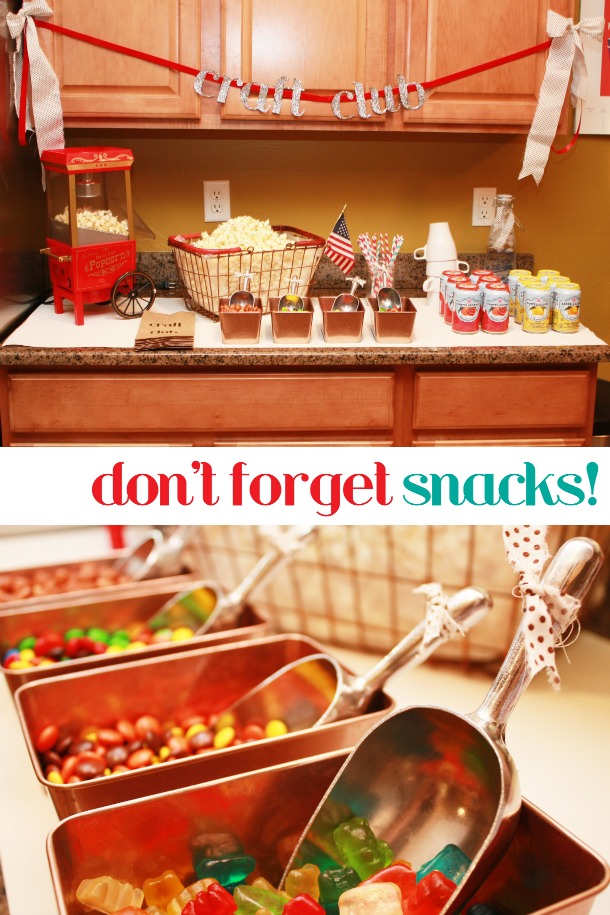 Craft Night Popcorn Bar
For my craft night party, I decided on a popcorn bar. I didn't want greasy hands, so I used air popped. I kept the popcorn toppings simple, colorful, and fun. I am always so entertained by finding ways to work little details into my parties, and the snacks at a craft night party are the perfect way to do just that!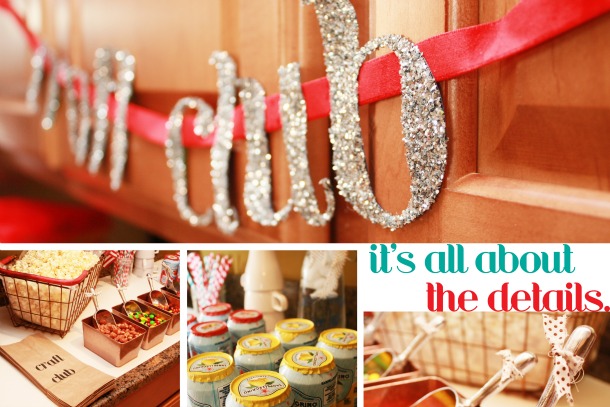 When your guests arrive, welcome them in! Settle them down into their own crafting spot, and encourage them to grab a snack and chit chat with their fellow crafters. For more ambiance, I created a playlist of some "artsy" music and had it going on in the background.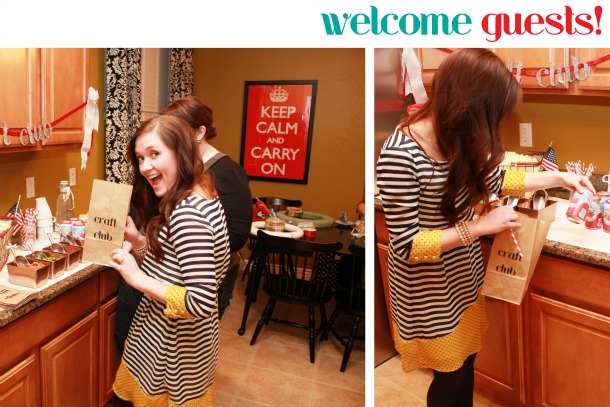 Make sure that everyone has enough space to feel comfortable crafting, and if there are guests that don't know each other, encourage introductions!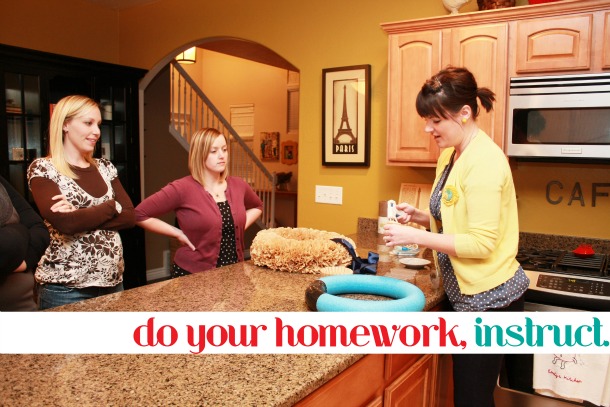 After all of your guests have arrived, get your craft night party started! As the host of the party, make sure you have done your homework and know how to instruct your guests through their craft. Let them know any special tricks or secrets that will help them to be successful! Be the craft goddess that you know you can be!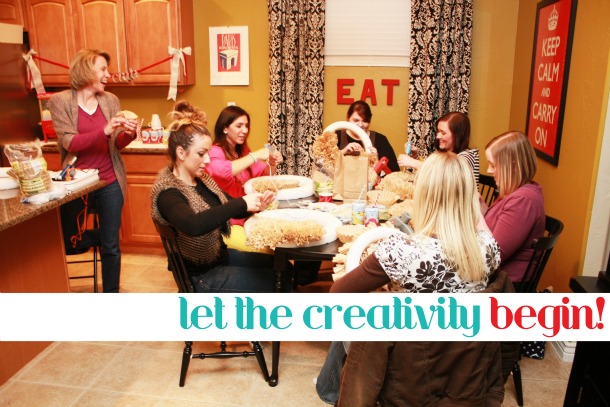 Craft Projects
This is when the craft night party fun really begins! Let's get our craft on! Turn your guests loose to craft and create to their hearts content! I always feel so accomplished and fulfilled in the camaraderie of my friends as we cheer each other on!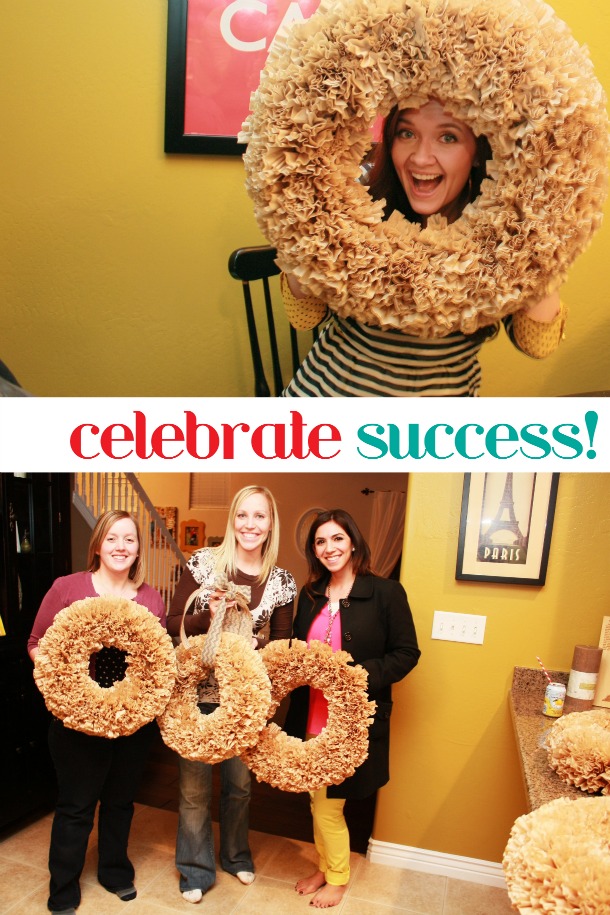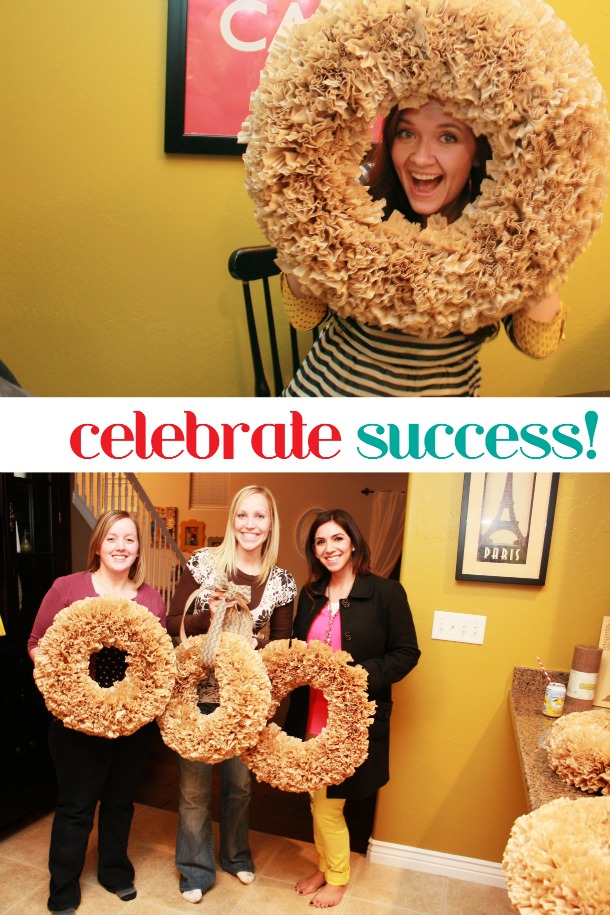 At the end of your party, your guests will love being able to take something home that they have created! And, look at you! Not only can you throw an amazing party, but you are a craft maven to boot! I've given you the recipe for the perfect craft night party, all you have to do is add your own elements and invite your own friends—and you can take all of the credit!
Craft Night Inspiration
Are you interested in the coffee filter wreath that we created at our craft night party? Come back next week for instructions! Until then, here are a few ideas for your upcoming party: