This post may contain affiliate links which may give us a commission at no additional cost to you. As an Amazon Associate we earn from qualifying purchases.
Since the age of one my son has been totally obsessed with trains. Anything and everything trains has owned our world for the past 4 years. We have spent many days wandering train amusement parks, reading train books, playing with trains, and during Christmas, setting up our Polar Express track. The Polar Express screams Christmas to our family. It is such a fun and sweet book that I grew up reading, and I am so thrilled to share it with my kids. More recently Tom Hanks made it in to an animated film that has fabulously catchy music. I must confess that the CD plays even in the summer months in our house. This year I decided to throw my son a Polar Express Party to truly kick off the Christmas season.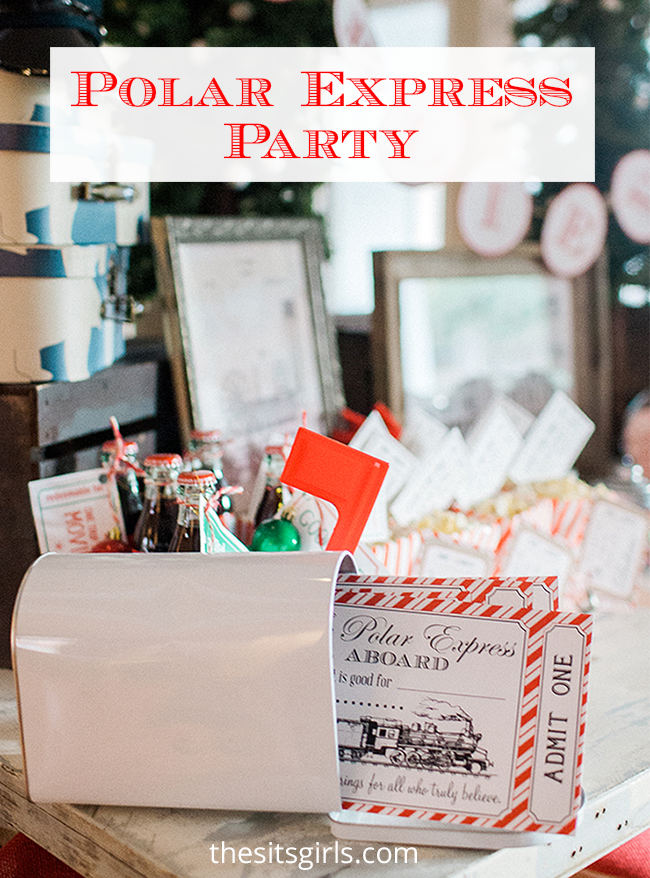 Polar Express Party
If you have not read the book or seen the movie I suggest you order it right away! It is a fun tale that reminds children and adults what the spirit of Christmas is really about. The story tells the tale of a little boy who takes an adventurous journey to the North Pole aboard the Polar Express. He gets the first gift of Christmas from Santa, and chooses a silver bell from Santa's sleigh. The story teaches all those who truly believe in Santa can still hear the bell ring.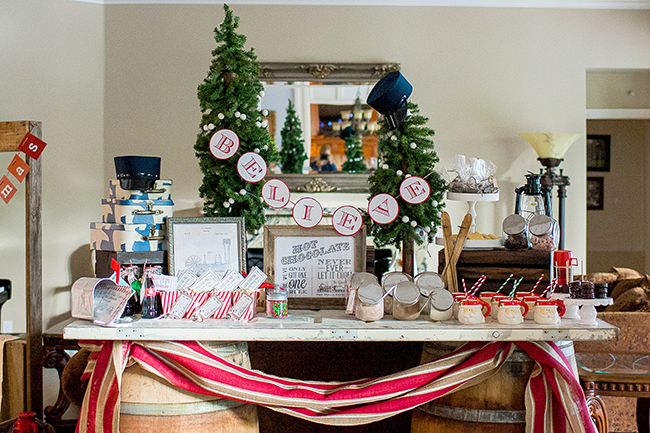 For the decor of the Polar Express party I went with a fun display of treats and holiday whimsy!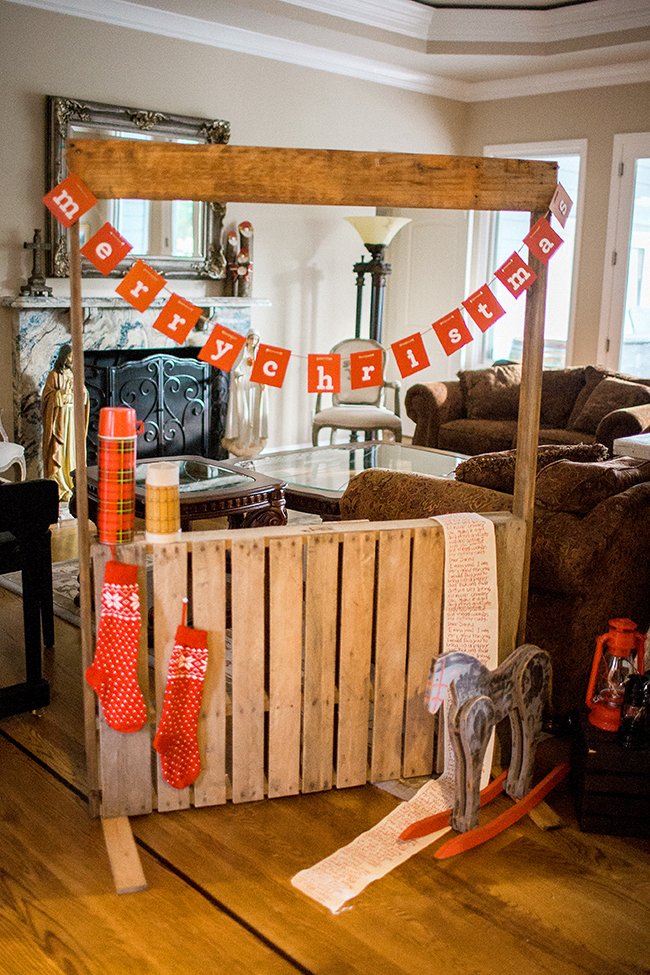 We had a ticket stand for kids to get their tickets for the Polar Express!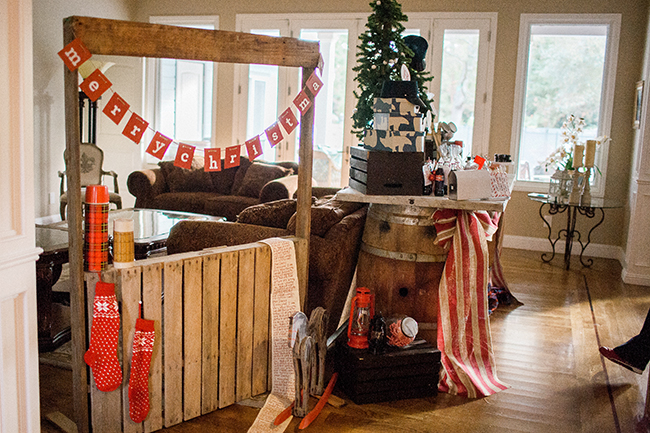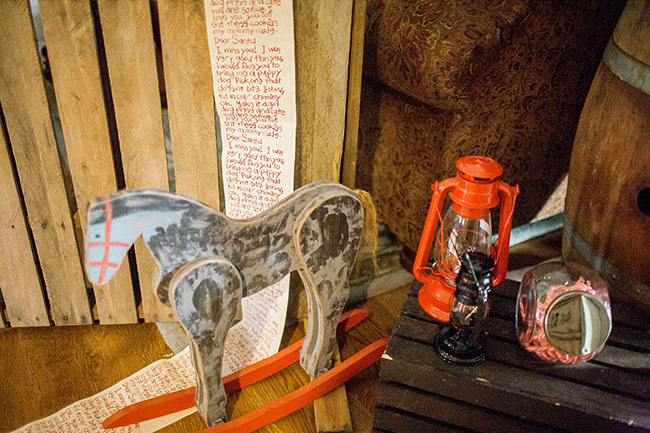 We were hosting a viewing of the movie, and had to make sure the kids were well stocked up with goodies while watching! I served popcorn, cookies, some classic sodas, and, of course, Hot Chocolate.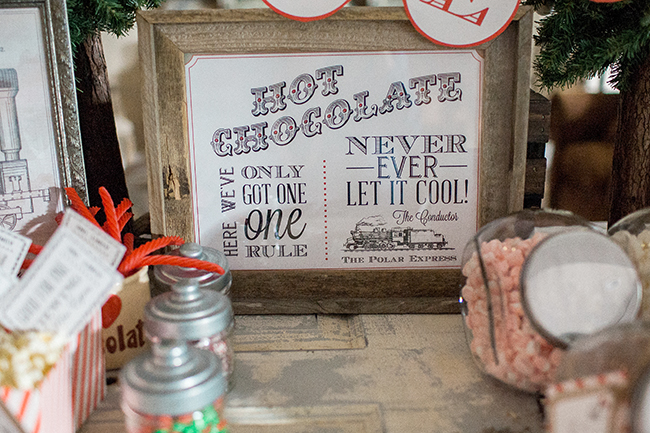 The Hot Chocolate bar was the hit of the day. I had different flavors of marshmallows and hot chocolate.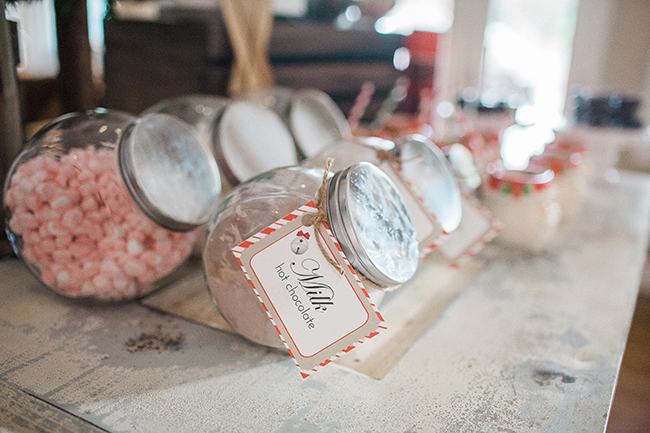 I served white hot chocolate, dark hot chocolate, and milk hot chocolate. I also had chocolate stirring sticks if the kids wanted to double the chocolaty goodness! Each child had their own Santa mug for sipping steaming hot cocoa.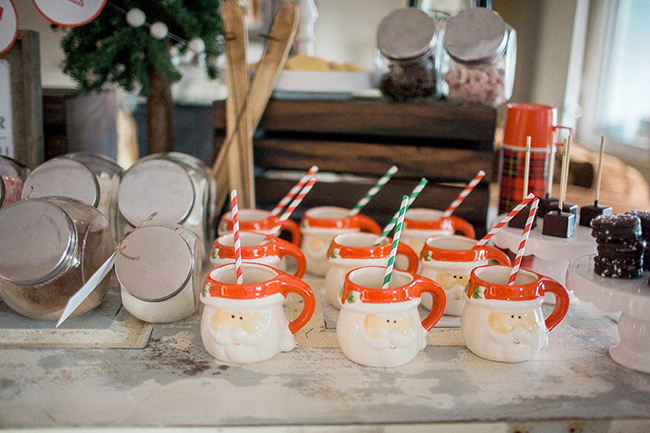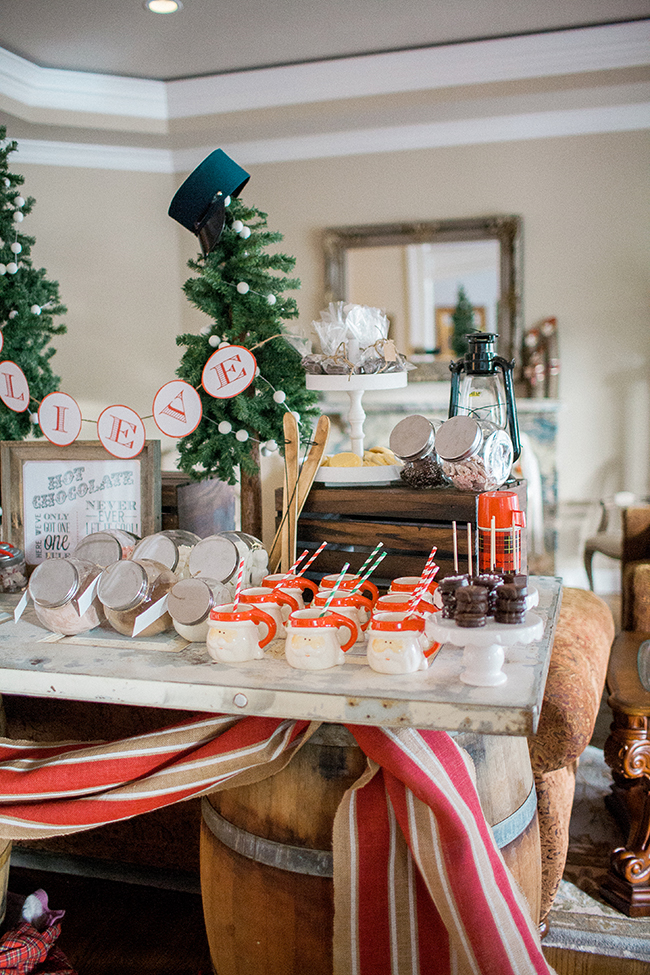 I decorated the popcorn boxes with their tickets to view the movie. Every guest had to have a ticket to get in to this exclusive screening of Polar Express.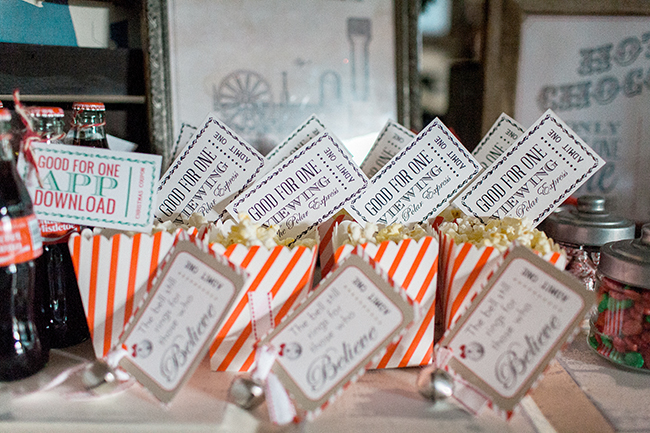 For some baked goodies I made little bags of "coal" cookies and bell sugar cookies. The kids thought the coal looked authentic, and asked if it was edible, so I was pretty happy with my baking success.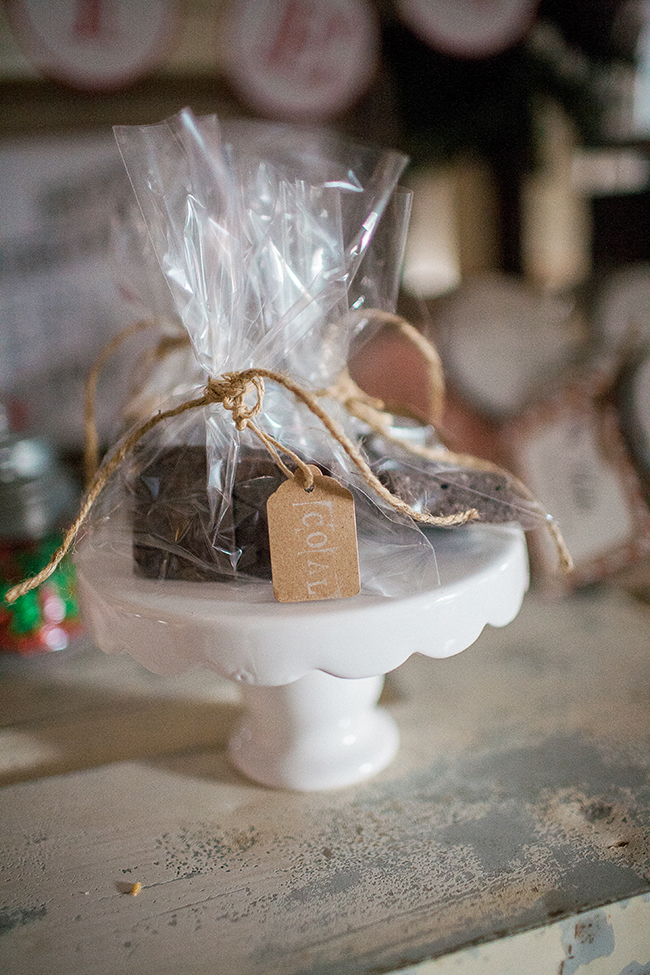 We had chocolate covered Oreos, white chocolate peppermint pretzels, m&ms, and peppermint taffy as well.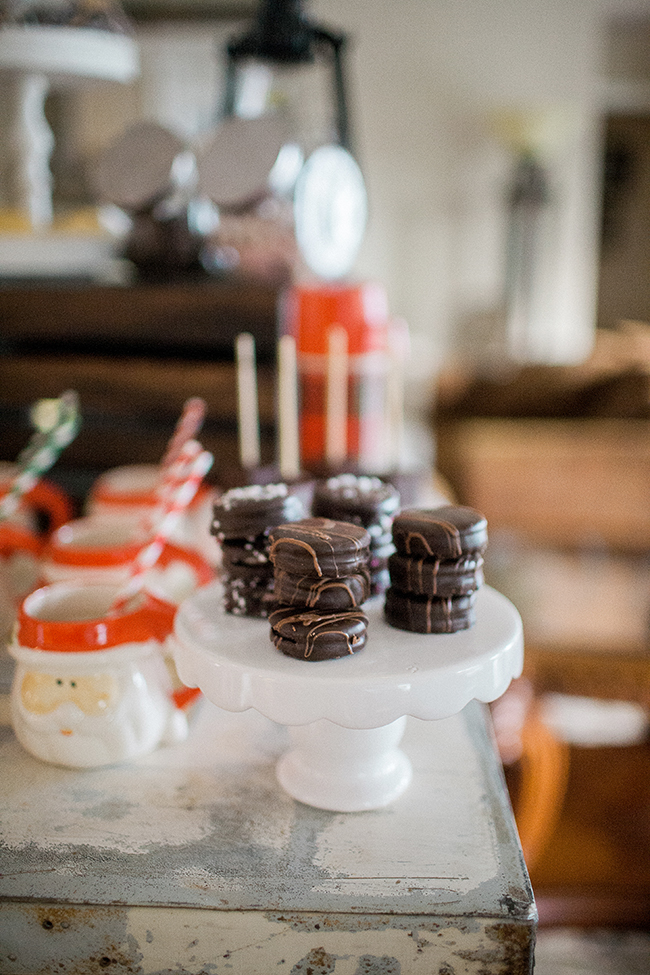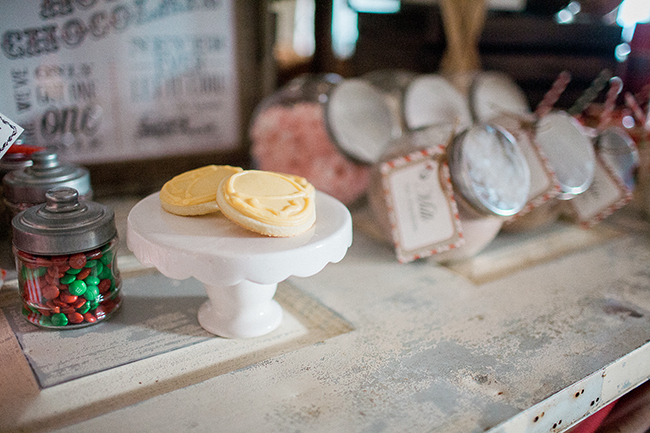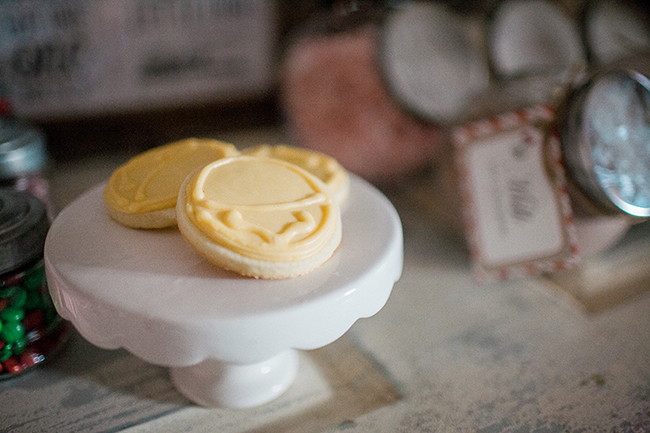 Each child took home their own bell from Santa's sleigh.
These darling Polar Express printables were so easy to print and attach to a packet of bells. It was a super cute and cheap favor to make. Even if you are not throwing an entire Polar Express party, it would be so cute to have your Elf on the Shelf leave one for your kids in the morning with the Polar Express book or movie!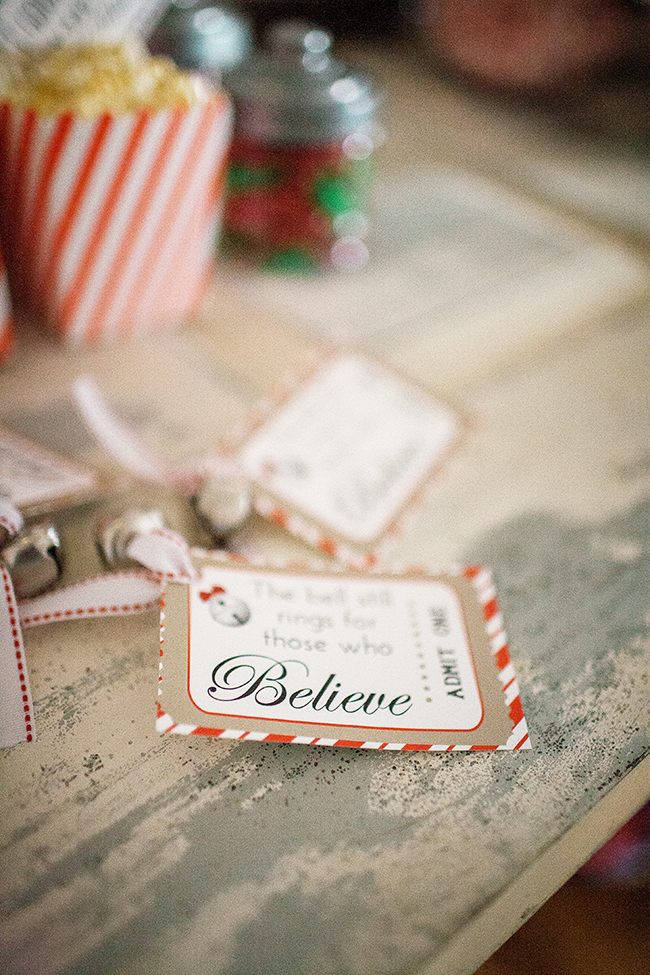 These beautiful Polar Express tickets can be used for any special Christmas occasion.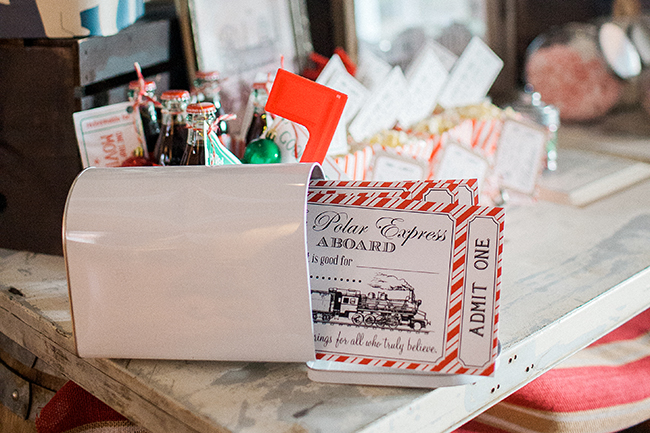 I plan to write in "Christmas Light tour of our neighborhood" and give the kids a ticket they can redeem for a ride around to check our the twinkling lights!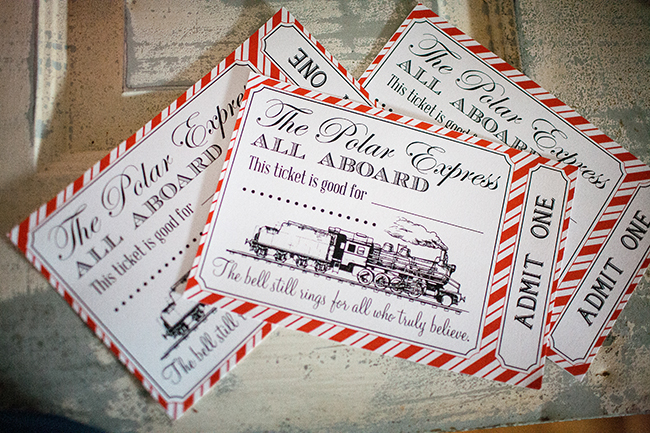 Christmas is truly the time for believing in the beauty of everything, especially when seen through a child's eyes. This was one of the best parties I have thrown and attended.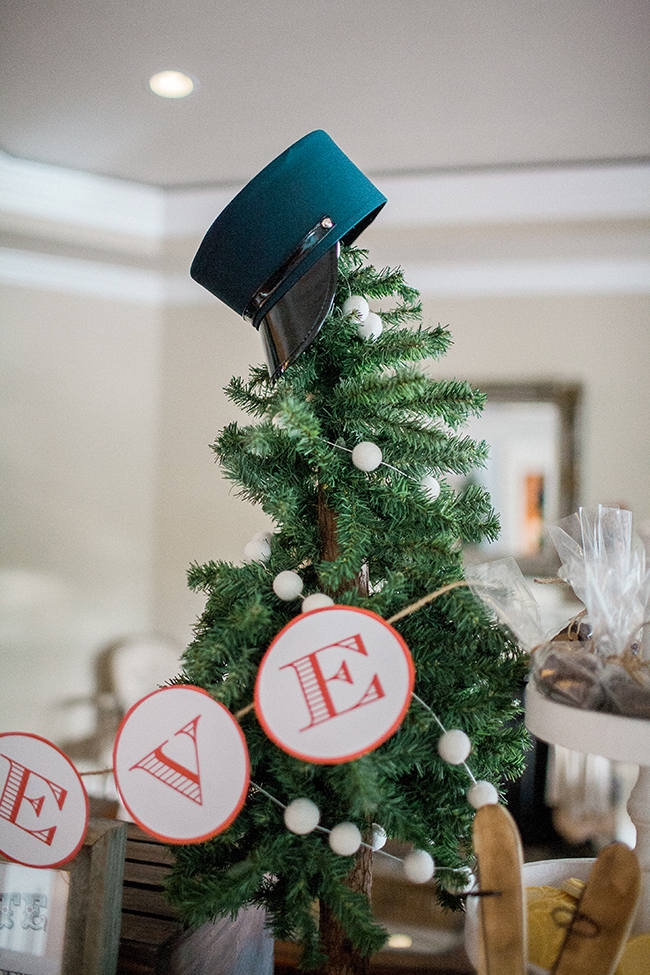 The kids were delighted at the experience, and of course all wore their jammies and robes to view the show. The best part is…it was a silent night in our house. The kids were glued to the show and goodies, and I didn't hear a peep!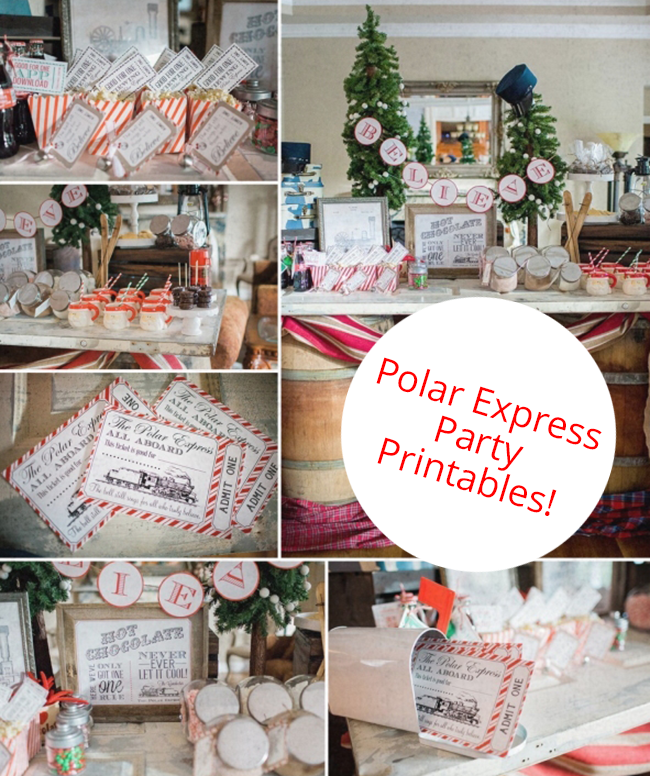 Start a fun family tradition this year and host a Polar Express Party for the kids!